Welcome to Tucson Cancer Conquerors
Tucson Cancer Conquerors is an all-volunteer, non-profit support group dedicated to empowering cancer survivors and the communities that support them to achieve optimal wellness. We offer a unique peer support environment along with creative wellness programs designed to educate, inspire, and encourage cancer survivors to be proactive about their health both during and after cancer diagnosis and treatment. Our group is run by cancer survivors and our supporters, so we understand first hand the physical and emotional challenges associated with a cancer diagnosis. With a focus on exercise, nutrition, education, and support, we are here to help you successfully navigate the journey that lies ahead. You are not alone. We have your back.
You don't have to be a cancer survivor to be part of Tucson Cancer Conquerors. Our comprehensive approach to wellness is essential to cancer prevention and benefits everyone. Cancer survivorship is about getting healthy and staying healthy. To learn more about our activities and programs explore our website, check out our Calendar and Newsletter, or click here to email us. Better yet, just grab a friend and come check us out!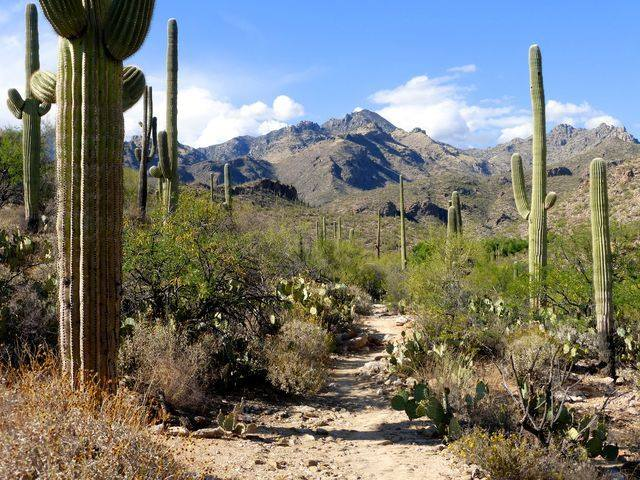 Summer Hiking Tips

With temperatures on the rise, the Pima County Sheriff's Department Search and Rescue Unit would like all of us to take safety precautions while enjoying all the wonderful trails in and around the Tucson area. Here are a few tips to make your hiking experience safe and enjoyable:
• Know your limits.
• Take plenty of water, approximately one liter per hour.
• Wear proper clothing and shoes.
• Bring a fully charged cell phone.
• Take a first aid kit with epipens, band aids, etc.
• Keep a safe distance from desert wildlife.
• Check the weather before going hiking as the temperature can rise quickly.
The scenic trails in our area are a great way to spend the day, but before you start, plan ahead, be safe and enjoy the great outdoors.
Click here to visit the Search and Rescue Council, Inc Safety Information page for more desert hiking tips!
Photo and tips courtesy of the Pima County Sheriff's Department.
---
Tucson Cancer Conquerors with Rocky LaRose.
Tuesday, 18 April 2017 1:33 pm
A big thank you to or very own Cancer Conqueror Rocky LaRose for donating her photography expertise to help us with our Membership Directory. Please join us at the park this Saturday April 22nd, 7:45am in your TCC Gear. For the Foodies who don't come to Get Fit Class, arrive at 8:15am and then join us for Coffee Cafe! No worries if you can't make it – we will have several photo sessions coming up!