Welcome to Tucson Cancer Conquerors
Tucson Cancer Conquerors is an all-volunteer, non-profit support group dedicated to empowering cancer survivors and the communities that support them to achieve optimal wellness. We offer a unique peer support environment along with creative wellness programs designed to educate, inspire, and encourage cancer survivors to be proactive about their health both during and after cancer diagnosis and treatment. Our group is run by cancer survivors and our supporters, so we understand first hand the physical and emotional challenges associated with a cancer diagnosis. With a focus on exercise, nutrition, education, and support, we are here to help you successfully navigate the journey that lies ahead. You are not alone. We have your back.
You don't have to be a cancer survivor to be part of Tucson Cancer Conquerors. Our comprehensive approach to wellness is essential to cancer prevention and benefits everyone. Cancer survivorship is about getting healthy and staying healthy. To learn more about our activities and programs explore our website, check out our Calendar and Newsletter, or click here to email us. Better yet, just grab a friend and come check us out!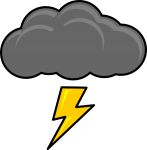 Lightening safety tips!

We all enjoy our summer monsoon storms in Tucson, but if you also enjoy being outside, you need to be aware of some basic information about lightning, one of the most erratic and unpredictable characteristics of a thunderstorm. In general, a significant lightning threat extends outward from the base of a thunderstorm cloud about 6 to 10 miles. Most lightning victims are not struck during the worst of a thunderstorm, but rather before or after the storm reaches its greatest intensity.
So while out and about enjoying your outdoor activities, keep an eye to the sky for developing thunderstorms. If thunder is heard, if lightning is seen, or even if thunderclouds are developing, get to a place of shelter without delay! For more information, click here to view a lightening safety video from the National Weather Service.
---
Tucson Cancer Conquerors added 7 new photos.
Saturday, 24 September 2016 1:21 pm
A very big thank you to Dr Scott Sheftel for today's informative skin care talk, as well as the wonderful raffle prizes with skin care products and gift certificates! And of course we started the morning with a great workout and a bountiful pick from our organic garden.