Get Support with Tucson Cancer Conquerors
We are here to help with you with support and resources.
Talk to someone who gets it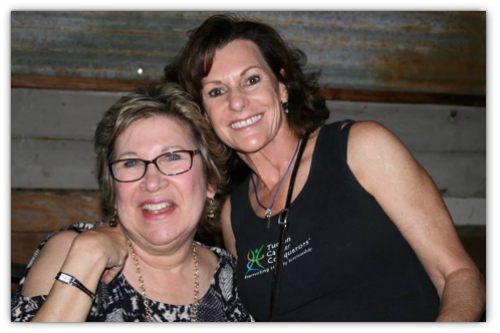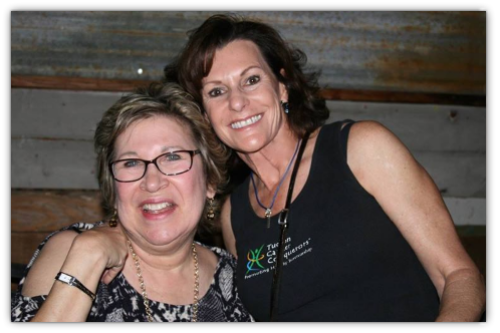 Whether you are newly diagnosed or just need help moving forward after treatment, Tucson Cancer Conquerors provides peer-to-peer support from survivors who understand what you are experiencing because they've personally been there. Survivor support means we are available to listen, share helpful information and resources, and provide encouragement. These meaningful friendships are an important source of ongoing strength and support, long after treatments are finished.
Learn something new at an educational event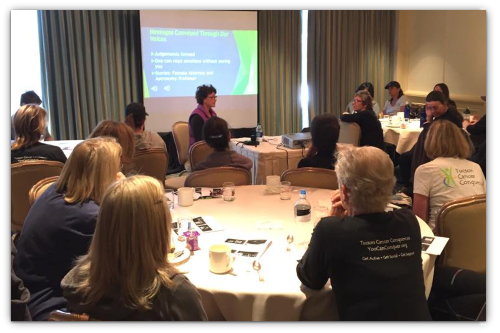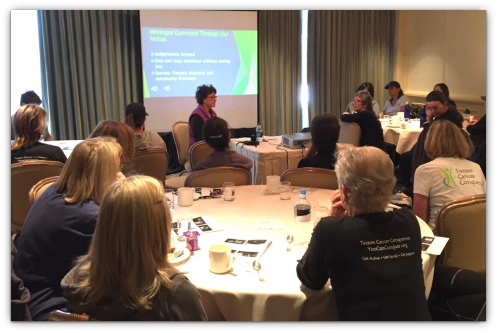 They say knowledge is power, so it never hurts to learn something new! Periodically, and at each of our annual retreats, we sponsor educational events and featured speakers on topics of interest to our members. In the past these have included healthy living seminars, fitness assessment events, grief and loss lectures, and life coaching classes by Dr. Lana Holstein of our Member Advisory Board. Please check the TCC Calendar for information on our upcoming educational events.
Explore the Cancer Conquerors resource room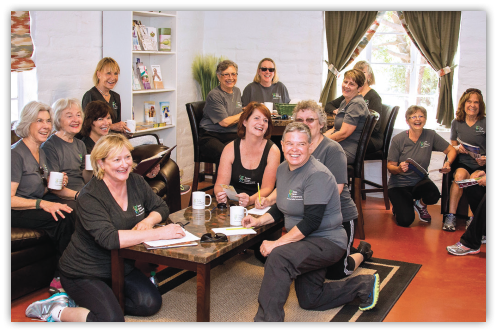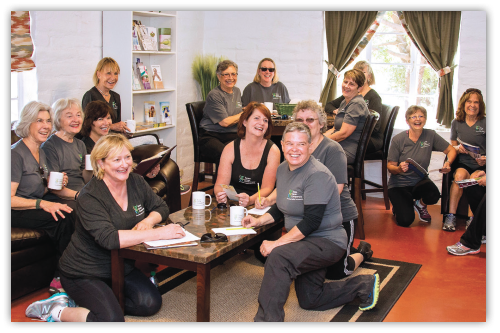 Our Resource Room, located in Pima County's Brandi Fenton Park Visitor's Center, is open to all members during Cancer Conqueror events and activities. Whether it's relaxing with friends on a comfortable sofa over a cup of coffee, attending a lecture, or reading one of the many books available in our free lending library, the TCC Resource Room is a great place to spend time with friends.
Check out our online resource collection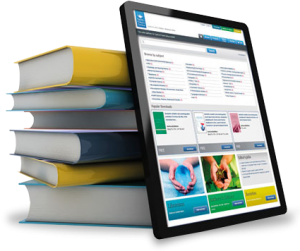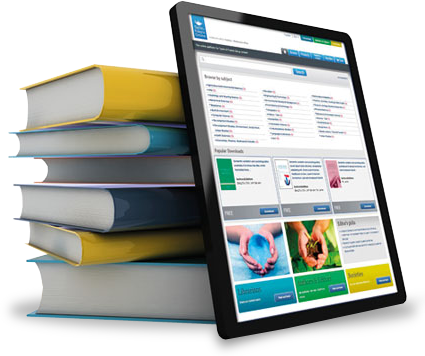 We understand just how important, and comforting, information can be during treatment and beyond.
Click here for our Online Support Resources page – an ever-growing collection of links to other sites you may find helpful or informative.
Click here for our Healthy Living Resources page – links and information to help you and your family live a healthier life.