Welcome to Tucson Cancer Conquerors
Tucson Cancer Conquerors is an all-volunteer, non-profit support group dedicated to empowering cancer survivors and the communities that support them to achieve optimal wellness. We offer a unique peer support environment along with creative wellness programs designed to educate, inspire, and encourage cancer survivors to be proactive about their health both during and after cancer diagnosis and treatment. Our group is run by cancer survivors and our supporters, so we understand first hand the physical and emotional challenges associated with a cancer diagnosis. With a focus on exercise, nutrition, education, and support, we are here to help you successfully navigate the journey that lies ahead. You are not alone. We have your back.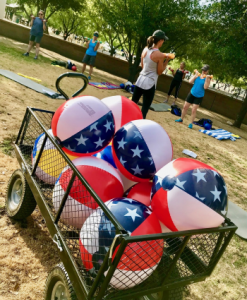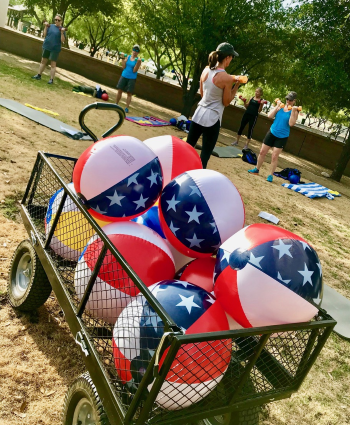 Summer Fun!

Just because we don't have a beach, doesn't mean we can't play like we do. Seated Beach Ball Volley gives you a great stretch, range of motion, and core workout with the added bonus of lots of laughs to work those abs! There are so many creative ways to have fun while getting fit!
Click here to learn how the Tucson Cancer Conquerors will be having fun this summer.