Welcome to Tucson Cancer Conquerors
Tucson Cancer Conquerors is an all-volunteer, non-profit support group dedicated to empowering cancer survivors and the communities that support them to achieve optimal wellness. We offer a unique peer support environment along with creative wellness programs designed to educate, inspire, and encourage cancer survivors to be proactive about their health both during and after cancer diagnosis and treatment. Our group is run by cancer survivors and our supporters, so we understand first hand the physical and emotional challenges associated with a cancer diagnosis. With a focus on exercise, nutrition, education, and support, we are here to help you successfully navigate the journey that lies ahead. You are not alone. We have your back.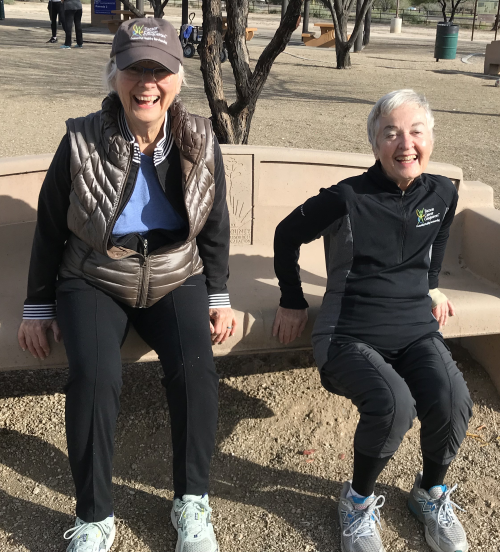 Fight depression with exercise!

One in 10 adults in the United States struggles with depression. For those going through cancer treatment, staying emotionally healthy can be particularly challenging, but studies show that exercise is an effective treatment for depression.
The trick is, the more you move, the more energy you will have and the better you will feel! The challenge is getting started. Let us help! Ask a friend or family member to come with you to TCC to Get Active – one step at a time.
Click here to read more at the Harvard Health Publishing website.