Welcome to Tucson Cancer Conquerors
Tucson Cancer Conquerors is an all-volunteer, non-profit support group dedicated to empowering cancer survivors and the communities that support them to achieve optimal wellness. We offer a unique peer support environment along with creative wellness programs designed to educate, inspire, and encourage cancer survivors to be proactive about their health both during and after cancer diagnosis and treatment. Our group is run by cancer survivors and our supporters, so we understand first hand the physical and emotional challenges associated with a cancer diagnosis. With a focus on exercise, nutrition, education, and support, we are here to help you successfully navigate the journey that lies ahead. You are not alone. We have your back.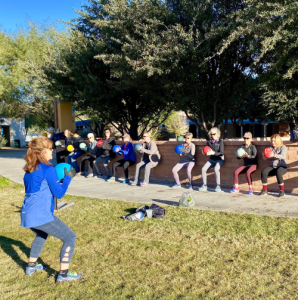 Exercise is a great idea!

For cancer patients, exercise is more than just a good idea. New research shows that exercise actually changes tumor cells in perhaps lifesaving ways. A new study provides evidence at the cellular level that women who engaged in the highest levels of physical activity after being diagnosed with breast cancer had a 29% lower risk for breast cancer mortality and a 43% lower risk for all-cause mortality as compared with inactive patients.
Click here to read more here about this new research, then come exercise with us Tuesdays at 5:30 pm and Saturdays at 8:00 am.