Welcome to Tucson Cancer Conquerors
Tucson Cancer Conquerors is an all-volunteer, non-profit support group dedicated to empowering cancer survivors and the communities that support them to achieve optimal wellness. We offer a unique peer support environment along with creative wellness programs designed to educate, inspire, and encourage cancer survivors to be proactive about their health both during and after cancer diagnosis and treatment. Our group is run by cancer survivors and our supporters, so we understand first hand the physical and emotional challenges associated with a cancer diagnosis. With a focus on exercise, nutrition, education, and support, we are here to help you successfully navigate the journey that lies ahead. You are not alone. We have your back.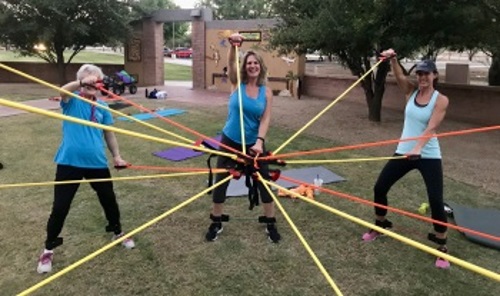 Get Your Exercise!

A new study by cardiologists reveals that of all the things you can do that might negatively impact your health, a sedentary lifestyle is the most deadly. In fact, poor physical fitness was actually worse than being diabetic or a current smoker!
On a related note, the study also looked at the potential risk of being overactive. The researchers found tno link between an abundance of exercise and an early grave. In other words, you can never get too much exercise, but it's definitely possible to get too little.