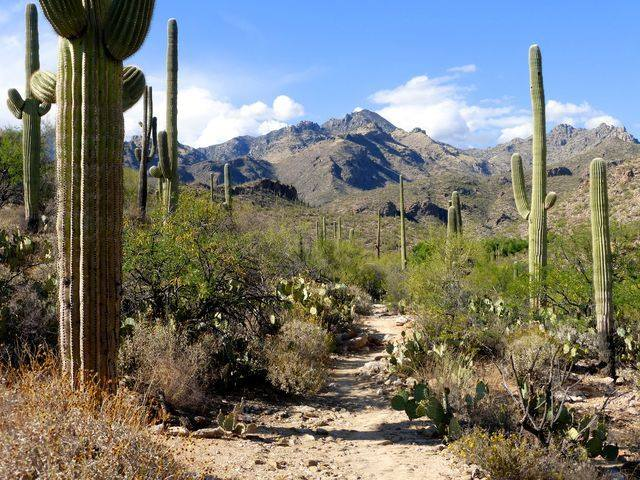 Summer Hiking Tips

With temperatures on the rise, the Pima County Sheriff's Department Search and Rescue Unit would like all of us to take safety precautions while enjoying all the wonderful trails in and around the Tucson area. Here are a few tips to make your hiking experience safe and enjoyable:
• Know your limits.
• Take plenty of water, approximately one liter per hour.
• Wear proper clothing and shoes.
• Bring a fully charged cell phone.
• Take a first aid kit with epipens, band aids, etc.
• Keep a safe distance from desert wildlife.
• Check the weather before going hiking as the temperature can rise quickly.
The scenic trails in our area are a great way to spend the day, but before you start, plan ahead, be safe and enjoy the great outdoors.
Click here to visit the Search and Rescue Council, Inc Safety Information page for more desert hiking tips!
Photo and tips courtesy of the Pima County Sheriff's Department.