Get Active with Tucson Cancer Conquerors
We offer many ways to Get Active - there's bound to be one just right for you!*
Join a Get Fit exercise class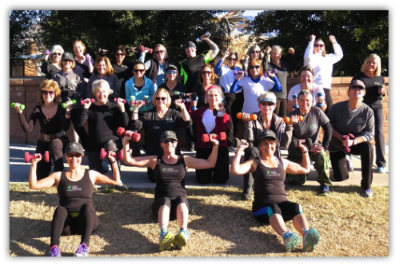 Our Get Fit exercise classes are led by certified personal trainers in the beautiful outdoor setting of Brandi Fenton Park. Get Fit is suitable for all fitness levels and addresses special considerations unique to cancer survivors. Each session provides individualized exercise modifications to accommodate physical limitations or concerns with an added emphasis on flexibility, balance, and weight-bearing exercises to improve muscle and bone strength made vulnerable by cancer treatment. Regular physical activity relieves stress and anxiety, fights fatigue, improves sleep, and strengthens the immune system. Everyone benefits from exercise, even (and especially) during cancer treatment.
Experience mindfulness and the art of walking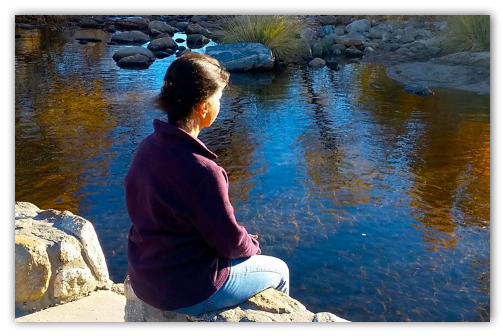 Mindfulness is the focus of one's energy and attention on the here and now, savoring life's present experience with a greater sense of peace and gratitude. Instead of replaying the difficulties of yesterday and worrying about the challenges of tomorrow, mindfulness allows us to truly appreciate the gift that is today. Our Meditative Walks in the outdoor tranquility of Arizona's beautiful Sonoran desert are rooted in mindfulness and encourage us to take quiet, healing moments for ourselves. Visual imagery, word affirmations and an awareness of the five senses purposefully anchor us to the present moment and inspire a positive, healthy approach to living.
Help us grow our organic garden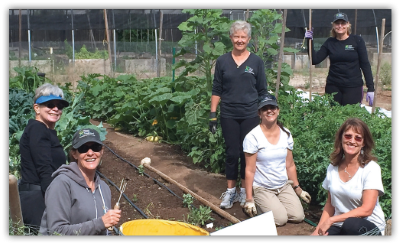 Recognizing the powerful health benefits of good nutrition, the Cancer Conquerors plant, tend and harvest our very own organic garden. While we nourish our bodies with the healthy food we grow, it's the physical act of gardening that reduces stress, strengthens the heart and hands, regulates the immune system and benefits our overall sense of well-being. Experience the magic of watching your garden grow as you work outdoors alongside our gardening members. Not only will they teach you how it's done, but they'll show you how to create something delicious from the fruit of your labor.
Explore local trails on a hike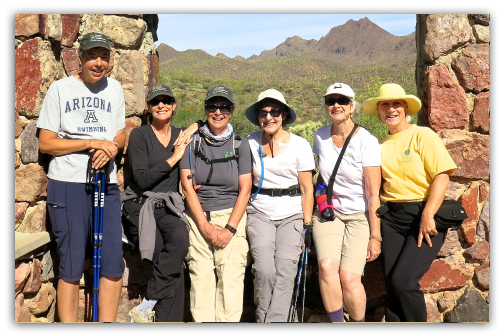 We are fortunate to live in a city surrounded by mountains, canyons and deserts that are easily accessible by trails, trails and more trails! On the second Sunday of each month from September through April we take a hike to enjoy the scenery, spend some quality time together and, of course, to get some exercise! We keep it local by meeting at trail head in the Tucson metropolitan area, then spend two to three hours exploring a trail or a canyon, and enjoying the mountain and city views. Check the TCC Calendar for information about our next Second Sunday hike.
*Please consult your physician before starting any exercise program. Participation in Tucson Cancer Conquerors fitness activities is for persons age 18 and older.