Get Social with Tucson Cancer Conquerors
The Cancer Conquerors are all about finding new and different ways to have fun!
Relax at the weekly Coffee Café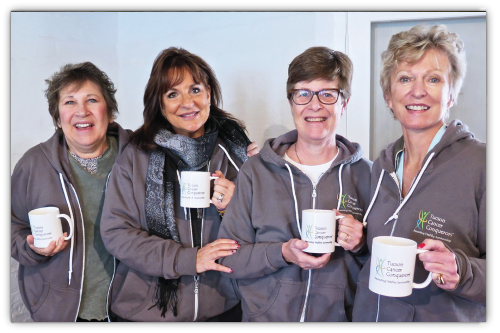 For nearly ten years, rain or shine, we have gathered at the Brandi Fenton Park Visitor's Center following our Saturday morning workout for what has become known as the Coffee Café. Even if you don't attend our Get Fit class, this is a great way to start your day by sharing a snack, socializing, meeting new members, and hearing about upcoming activities. We also host special guests and provide informational workshops on topics suggested by members. So stop in and say hello.
Meet us at a just-for-fun gathering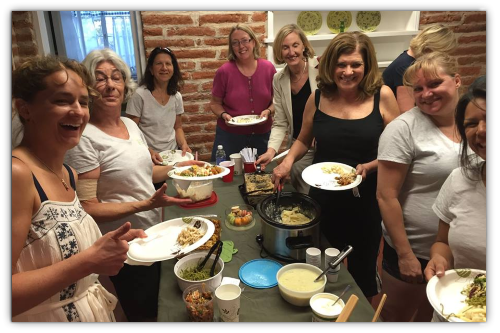 Laughter truly is the best medicine and we are always up for fun. Our monthly birthday dinner celebrations, local entertainment events, and 'about town' networking lunches offer the opportunity for you to enjoy camaraderie and fellowship in a relaxed social environment. Family and friends are also welcome to attend many of these gatherings. And of course, we always have a fabulous holiday luncheon at the end of year!
Escape on a wellness retreat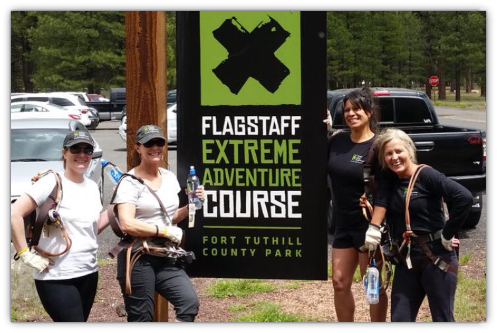 Our social committee selects a new venue every year and creates an unforgettable weekend experience that includes lodging, meals, transportation, guided activities, educational workshops and evening entertainment. This exciting road trip is a member favorite, providing respite from life's daily demands and offering a one-of-a-kind experience to those who are looking to rejuvenate body, mind and spirit.
Participate in community events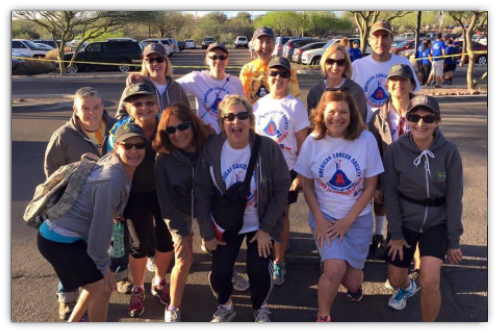 Every year Cancer Conquerors participate as a group in many special events in the Tucson community, including presentations to raise awareness or local fund-raising events. If there's a cause or event that is important to the community, you can bet there will be a group of Cancer Conquerors attending to show their support!