Tucson Cancer Conquerors Newsletter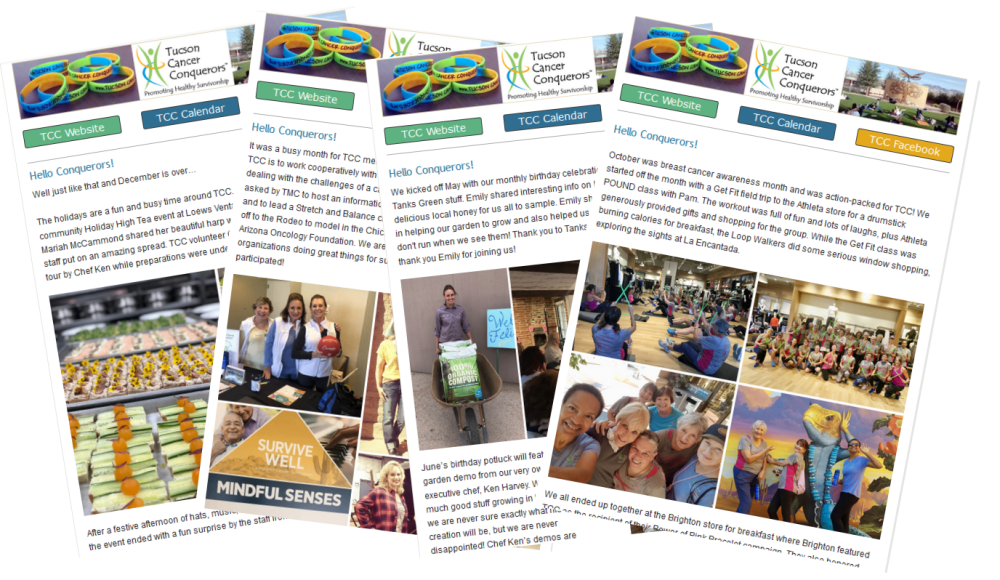 Effective March 16, 2020, all regularly scheduled TCC activities will be suspended until further notice due to COVID-19 concerns. We will send an email to our Newsletter subscribers when our activities resume, and post updates on the TCC Facebook page and Members & Supporters Facebook group.
The TCC Newsletter is where you will find information about all our upcoming events!
If you would like receive the TCC newsletter, please complete the form.
If you would like to be added to the TCC event Evite list, please email a request to info@tucsoncancerconquerors.org.
Also be sure to check the TCC Calendar for information about all our upcoming events!
Note: If you are already on our email list and have not been receiving your TCC Newsletter emails, please check your Spam or Junk Mail folder. For more information about this, please email our Webmaster.