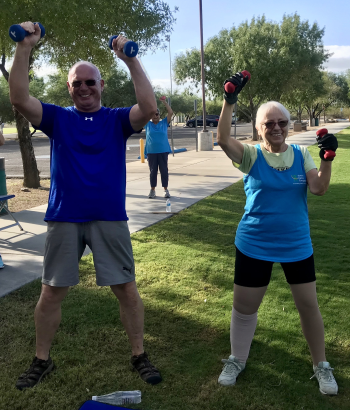 Exercise helps lymphedema!

Getting motivated to exercise can be a challenge for cancer survivors who often deal with other concerns like lymphedema which is swelling of an extremity due to damaged or removed lymph nodes.
Exercise helps by making muscles contract and push lymph through the lymph vessels, decreasing congestion of fluids and improving swelling. At TCC we have several certified trainers to supervise a fun and safe workout environment!
Click here to learn more about how exercise helps lymphedema at Cancer Research UK.