Tucson Cancer Conquerors Advisory Board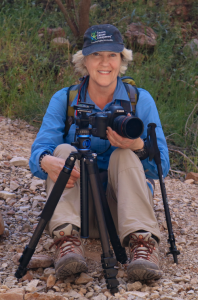 Rocky Larose
Rocky is a two-time Cancer Conqueror (breast and appendix), and a strong advocate for proactive survivorship. She serves on our Get Support Committee, utilizing her photography skills to document TCC's many adventures and helping to create our Membership Directory.
As an athlete and physical education major at the University of Arizona, Rocky embarked on her Wildcat journey, competing on the U of A softball team, leading the Cats to their first conference championship title.
A passionate advocate on student-athlete wellness issues, she pursued her master's degree, launching her professional career as a pioneer in the field of elite athletics. Her career highlights include:
1st woman to serve as UA's Director of Athletics and the 1st woman as Deputy AD to oversee operations of a Division 1/FBS football and men's basketball programs.
Three times Pac10/12 Vice President and charter member of the NCAA Management Council.
Development of a student-athlete life skills/wellness program later mandated and adopted by all NCAA institutions.
After diagnosis and treatment, Rocky retired and has become an award-winning wildlife photographer, volunteering her photography skills for many non-profits, including the Tucson Cancer Conquerors. Her images have been featured in Arizona Highways Arizona Wildlife calendars and she was recently named a finalist in the renowned "Outdoor Photography's" international Wildlife contest.
As Rocky is fond of saying "It's not about photography – it's about the experience and seeing the world in a different way!" She is married to Mike Proctor and both enjoy outdoor adventures and wherever the camera can take them! We are so fortunate to have Rocky as an active member of TCC. She is truly an inspiration!
Ken Harvey

Ken Harvey is the Executive Chef at Loews Ventana Canyon Resort. After graduating from culinary school at The Art Institute in Houston, Chef Ken spent several years working with St. Regis hotels in Colorado and California, eventually making his way to Tucson where he settled in at Loews Ventana Canyon Resort as the Executive Chef.
And he is not just any chef…his culinary creativity was on full display on national television where he competed on the Food Network's "Chopped" show, cooking his way to victory using surprise ingredients like Nopale cactus leaves! Chef Ken is an amazing advocate for TCC, volunteering his time, kitchen, and culinary skills to enhance our organic gardening and nutrition programs.
He believes working at the Tucson Cancer Conquerors gardening plot is therapeutic and reinforces nutrition, diet, and balance. He is always looking for ways to give back and when he's not volunteering in the community, you will find him training for a triathlon or out with his son Austin on one of their many outdoor adventures!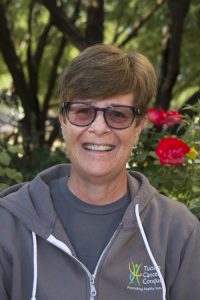 Deb Heilig

Deb Heilig grew up in Michigan, graduating from Western Michigan University with a degree in Printing Management. She worked for a number of printing, publishing and advertising companies in New York before moving to Tucson in 1996. Recently Deb retired from her position as a business analyst for a major insurance company and is enjoying some travel time.
Deb was diagnosed in 2012 with appendiceal/colon cancer. While in treatment she learned how important physical activity is during cancer treatment, as well as the importance of having supportive, positive, understanding people to help navigate what can be an overwhelming journey.
Deb designed our original Tucson Cancer Conqueror website and has been a valuable information technology resource to us. She continues to integral to advising our board of directors in areas related to IT, and she leads our second Sunday hikes.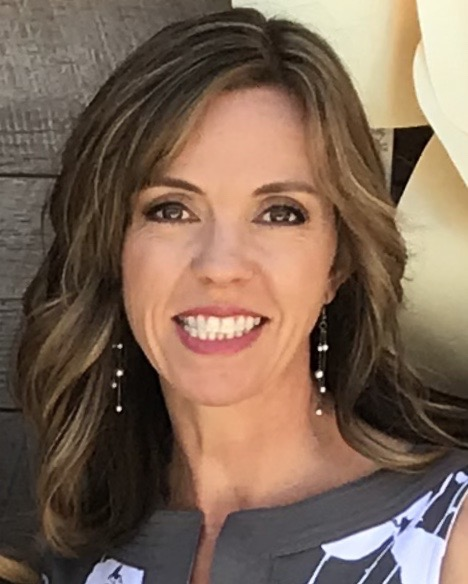 Pandora Larsen

Pandora grew up in the small town of Sauk City, Wisconsin where they are known for their annual "Cow Chip Throw and Festival". Yes, people actually throw real cow chips! She received her Bachelor of Science degree at the University of Wisconsin with a major in Recreation and Tourism Management and minor in Outdoor Recreation.
Pandora has always had a passion for health and fitness and turned that into a career. As a Certified Personal Trainer and the Lifestyle Director at the Highlands at Dove Mountain, she is responsible for all events and activities including the fitness program, racquet sports, and pool activities.
Outside of work she enjoys spending time with family doing outdoor activities like running, biking and hiking. One of the things on her bucket list is to visit all the National Parks. She has been married for 25 years to her husband Joel. They are blessed with three wonderful children, Calvin 20, Garrett 18 and Samantha 15.
As a member of the TCC fitness team, Pandora generously volunteers her time teaching two fitness classes per month for our TCC members! The rewards and strong relationships that she has gained from helping others is what fuels her passion. Her mantra is "Encourage…Inspire…Change Lives!"