Tucson Cancer Conquerors Board of Directors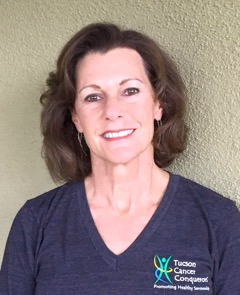 Dr. Elizabeth Almli, (Liz) was born and raised in Tucson Arizona. She attended the University of Arizona obtaining her undergraduate degree in Nursing, and continuing on in the College of Medicine for her Doctorate. She is currently in private practice as an anesthesiologist. She and her husband Scott have two grown children, Bryan and Alec, and enjoy spending their time with family on outdoor adventures.
Though she has spent the last 30 years taking care of cancer patients, she never imagined that she herself would someday be faced with that very diagnosis. After a year of challenging treatment, she realized how important it is for patients to surround themselves with positive people who can offer support throughout the cancer experience, helping them regain control and be proactive about taking charge of their health.
Liz is actively involved in raising funds for cancer research as a member of the Distinguished Board of Ambassadors for the American Cancer Society. She serves on the Executive board as the President of the Tucson Cancer Conquerors and has been passionate about helping survivors to be proactive about their health since her own personal breast cancer diagnosis and treatment over 14 years ago. As a Certified Personal Trainer (American College of Sports Medicine) with a specialty certification as a Cancer Exercise Specialist (Cancer Exercise Training Institute), she is a Cancer Conquerors exercise class instructor and oversees the "Get Active" programming for the TCC organization.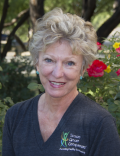 Lana Holstein, MD was born in Omaha and moved to California in high school. She attended Stanford and went to law school there for one year before she decided that medicine was really her life's calling. After Yale Med School she and her husband came back west to practice in Flagstaff and then Tucson, AZ before retiring in 2011.
She was diagnosed with colo-rectal cancer in 2000 and has had two recurrences—the last one thankfully over 13 years ago. She is grateful for high tech medicine she has received and also cognizant of how important support and fitness have been in her journey—hence TCC!
She has written two books and been on Oprah on the topic of Sexuality and Intimacy. In retirement she is a life coach. She has headed several women's social organizations, a team to build a new church sanctuary, and women's golf groups. She finds good causes especially compelling. Therefore she is delighted to serve on the board of the Tucson Cancer Conquerors.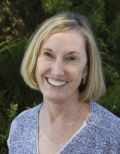 Debbie Davis was born in Denver, Colorado and lived in Colorado during her childhood. She moved to Tucson to attend the University of Arizona, graduating from the University of Arizona with a degree in Business Administration and a major in Accounting.
At the University of Arizona (U of A), she met her husband, Jim, and now has two daughters and two grandsons. Jim and Debbie are avid U of A fans and enjoy following their Wildcats. - GO CATS!
Debbie is a Certified Public Accountant (CPA) licensed in Arizona. She has been a Chief Financial Officer (CFO) for companies in both the profit and nonprofit arenas and brings that experience to Tucson Cancer Conquerors. Debbie has served on multiple nonprofit boards that includes Catholic Community Services, Sunstone Cancer Support Centers and now is honored to serve as Treasurer for Tucson Cancer Conquerors.
As a two-time breast cancer survivor, Debbie feels that she has now moved from surviving to thriving. Through that journey from surviving to thriving, she was inspired by others and in turn wants to help others. Tucson Cancer Conquerors provides each of us what we need in support, knowledge and inspiration. Which means we can take control of what is controllable in our lives.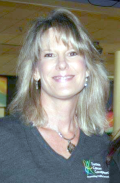 Sherry Evans was born in and raised in Tucson, Arizona. She attended Abilene Christian University in Abilene, Texas.
Since returning to Tucson in 2002, Sherry has dedicated a majority of her time in service to a number of non-profit organizations. For 15 years Sherry led a Girl Scout Troop that served the community in a multitude of ways and ultimately earned their Bronze, Silver and Gold Awards under her guidance. She has been a coordinator for "Leadership Training for Christ" in her church congregation for 15 years. Sherry has been a board member for four years for the Southern Arizona Bible Camp. Sherry also volunteered for four years for the Grace Home and the Giving Tree whose goal was to provide home cooked meals, groceries, shelter, clothing, education and job opportunities for those in need or homeless.
Sherry has been blessed with Scott, her wonderful husband of 29 years and two children. Lauren is 25 and a graduate of the University of Arizona, Eller College of Business. Michael is 20 and is a student majoring in computer hardware engineering.
Sherry has been a member of Tucson Cancer Conquerors since October 2013. She considers this incredible group of women to be a blessing in her life and wishes to continue to support and encourage them on their journey whether they are a survivor or a buddy.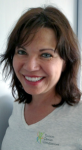 Mary Specio-Boyer was born in New York, and raised in Tucson, Arizona. She attended Arizona State University earning a Masters Degree in Social Work (LMSW), with specialty training as an independent addictions counselor (LISAC) and acupuncture detoxification specialist (ADS). She currently serves as Chief Business Officer at a local non-profit agency with expertise in the areas of consulting on non-profit administrative management, sustainability practices, organizational capacity building, and securing federal grants.
Mary believes one should never stop seeking new experiences. She and her partner Kayla, enjoy the arts and travel adventure. She has lived and traveled many places, but believes there is magic in the peacefulness of the Sonoran Desert.
Diagnosed with breast cancer in 2009, Mary decided that she would use the experience to help others making the journey and volunteered as chair of the grants committee for the Susan G Komen Foundation of Southern Arizona. Since 2011, she has been involved with Tucson Cancer Conquerors serving as board President in 2013, and currently as the Executive Director. Her time working on behalf of the group has been spent offering experience in non-profit governance to establish an infrastructure that supports the interests of the members, and creates a strong sense of community for those in need of support.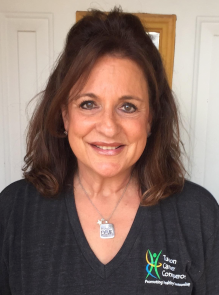 Pam Chess was born in Chicago, Illinois where she spent her childhood years. She attended Arizona State University as a Fine Arts Major and upon graduation returned to Chicago for post-graduate coursework, working as a Medical Assistant in a private practice setting.
In 1975, Pam returned to Arizona to raise her family in Tucson. She is married to John and has one daughter, and two granddaughters. She enjoys travel with her family as well as tennis, walking, horseback riding, and oil painting.
Diagnosed with Breast Cancer in 2004, Pam underwent surgery, Chemo and Radiation therapy. Throughout her journey she was fortunate to have another cancer survivor act as her mentor. Because of that support, Pam's desire is to help support others newly diagnosed with cancer to enjoy life to its fullest, appreciating every day as a blessing.
Pam has actively been involved in nonprofit organizations serving as a volunteer for TiHan, and as president of ORT, (Women's American Organization for Rehabilitation through Training). She currently serves as the Vice President for Tucson Cancer Conquerors and oversees the member outreach programs.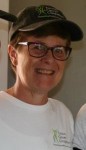 Deb Heilig grew up in Michigan, graduating from Western Michigan University with a degree in Printing Management. She worked for a number of printing, publishing and advertising companies in New York before moving to Tucson in 1996 to start her own design and custom embroidery business. Deb sold her business in 2003 and recently retired from her position as a business analyst for a major insurance company. Deb is an avid hiker and also enjoys camping with her spouse Loretta and their dog Zelda.
Deb was diagnosed in 2012 with appendiceal/colon cancer and spent the next 18 months in active treatment. During that period, Deb learned just how important physical activity is during cancer treatment, as well as the importance of having supportive, positive, understanding people to help navigate what can be an overwhelming journey.
Deb designed and maintains the Tucson Cancer Conquerors website and leads the TCC Second Sunday Hikes.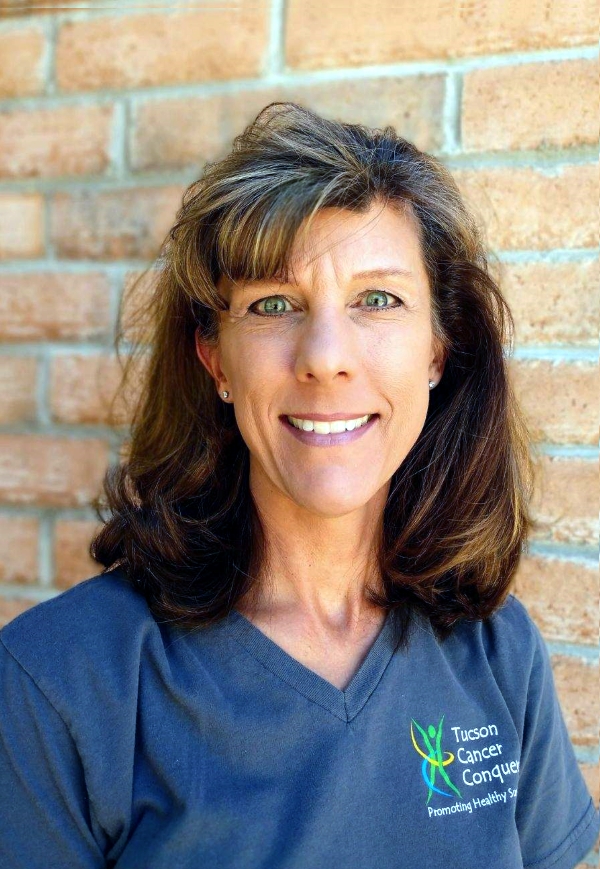 Kristin Linne, a Tucson native, attended Texas A&M University where she met her husband, Pat. A lifelong educator, Kristin holds a master's degree in Curriculum and Instruction and endorsement as a Reading Specialist. After raising her family in Queen Creek, Arizona, Kristin relocated back to Tucson in 2015. She now divides her time between Tucson and southeast Texas, where Pat currently works and not far from her children, Trainor and Paige.
Community contributions have always played a prominent role in Kristin's life, including 4-H program volunteer leadership positions and serving in numerous church groups. She also enjoys spending time with her large extended family, artistic activities, hiking and travel. Passionate about fitness and nutrition, Kristin recently became a Certified Personal Trainer.
Diagnosed with breast cancer in 2016, Kristin's treatment included surgery, chemotherapy, radiation and a year of targeted therapy infusions. She credits being physically active with making a big difference on how she tolerated her treatments, both physically and mentally.
Kristin believes we are not promised a life without challenges, but also believes gray clouds have silver linings. Cancer inspired her to always give back and put her own challenges into perspective. She looks forward to empowering other cancer survivors in a quest for physical fitness and healthy survivorship as a Get Fit group class instructor and serving on the Tucson Cancer Conquerors' Board.
Mary Lou Martinez is a native Tucsonan born at The Storks Nest at the corner of Council and Court downtown in 1941 and a 1959 graduate of Tucson High School. Mary Lou went to work at Tucson Gas & Electric Company in 1959, eventually transferring to Southwest Gas Corporation from which she retired 37 years later in 1997.
Mary Lou has also worked part-time at Amphi High School in the English as a Second Language department, Pima Community College downtown in Human Resources department and currently works part-time at Tucson Unified School District in the Health Services Department conducting Hearing Tests for Elementary children.
On January 29, 2010, Mary Lou was diagnosed with breast cancer, requiring nearly a year of treatment with both chemotherapy and radiation therapy. Shortly after her treatment was finished, she discovered the Tucson Cancer Conquerors and has been an active member ever since. Through her commitment to the Cancer Conqueror organization, she was asked to join the board in January, 2017. Mary Lou is bilingual and is hoping to reach out and offer support to our members of the Hispanic community dealing with the challenges of a cancer diagnosis.
Mary Lou married her husband Arthur on November 18, 1961, and their son Arthur and his wife Lisa reside in Atlanta, Georgia and have 13 year old twins, Arthur and Antonia.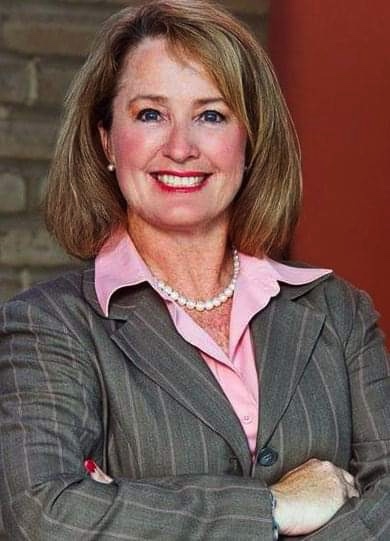 Cathy Pensak, B.S., MPA, is an Arizona native and a long-time supporter and active advocate for cancer survivorship and women's healthy programming innovations in our community. She holds a master's degree in Health Administration and Policy, a Bachelor of Science in Computer Information Systems, and a Certificate in International Business. Her professional interests focus on the human condition and removing physical, fiscal and operational barriers to quality healthcare services.
Cathy has over 28 years of healthcare experience and is currently employed by Banner University as the Senior Manager for Provider Contracting. She has spent her career actively engaged in healthcare management advancement and policy advocacy and is the current President of The Arizona Medical Group Management Association (AzMGMA).
Following the Breast Cancer diagnosis of a dear family member, Cathy refocused her volunteerism efforts and community involvement towards a supporting "buddy" role for those who are newly diagnosed and navigating treatment as well as supporting a loved one in their recovery. Cathy's involvement with Tucson Cancer Conquerors has provided an opportunity to promote, participate and encourage healthy survivorship with compassion and a sense of community. In addition to being actively involved the in TCC exercise programs, Cathy is an outdoor enthusiast, enjoying biking, running, hiking, flying antique aircraft, and spending time with her family.