Tucson Cancer Conquerors Board of Directors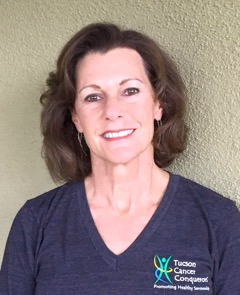 Dr. Elizabeth Almli, (Liz) was born and raised in Tucson Arizona. She attended the University of Arizona obtaining her undergraduate degree in Nursing, and continuing on in the College of Medicine for her Doctorate. She is currently in private practice as an anesthesiologist. She and her husband Scott have two grown children, Bryan and Alec, and enjoy spending their time with family on outdoor adventures.
Though she has spent the last 30 years taking care of cancer patients, she never imagined that she herself would someday be faced with that very diagnosis. After a year of challenging treatment, she realized how important it is for patients to surround themselves with positive people who can offer support throughout the cancer experience, helping them regain control and be proactive about taking charge of their health.
Liz is actively involved in raising funds for cancer research as a member of the Distinguished Board of Ambassadors for the American Cancer Society. She serves on the Executive board as the President of the Tucson Cancer Conquerors and has been passionate about helping survivors to be proactive about their health since her own personal breast cancer diagnosis and treatment over 14 years ago. As a Certified Personal Trainer (American College of Sports Medicine) with a specialty certification as a Cancer Exercise Specialist (Cancer Exercise Training Institute), she is a Cancer Conquerors exercise class instructor and oversees the "Get Active" programming for the TCC organization.
Cathy Parsons was born in Phoenix but grew up in Tucson where she attended Pima Community College, earning an Associate's Degree in Nursing, and her license as a Registered Nurse. Her first job out of nursing school was at University Medical Center (now Banner UMC) where she remains on staff to this day, thirty eight years later. She found her passion in working with cancer patients and earned her advanced certification as an Oncology Nurse.
During her early days at the hospital, Cathy met her husband Scott, a Fire Fighter for the Forest Service, at a party on a blind date! They have been happily married for thirty four years, sharing their adventures with their cat, Lyla.
Professionally, for more than twenty years, Cathy has served as the program chair for the Southern Arizona Nursing Society. She organizes monthly educational dinner meetings for professional colleagues, educational nursing symposiums, and raises funds to support continuing education for Oncology Nursing.
Cathy's personal hobbies include pottery, gardening, and sewing. Cathy created an opportunity for other TCC members to play in her pottery studio (a bit of art therapy), creating thirty five beautiful centerpieces for the TCC Holiday High Tea. She collaborated with other potters to organize and sponsor a pottery sale with proceeds supporting the financial needs of cancer patients while in treatment, raising more than $10,000 every year.
In 2021, Cathy was diagnosed with bilateral breast cancer. Treatment included surgery, radiation and endocrine therapy. Exercise has always been an important aspect of her life, so when she learned of the TCC fitness programs through a mutual friend, she became an active participant. TCC has proven to be much more than exercise, and much more than a support group.  She finds the positive energy refreshing and contagious and is excited to share the group with other survivors to improve their journey.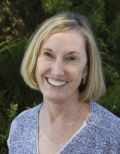 Debbie Davis was born in Denver, Colorado and lived in Colorado during her childhood. She moved to Tucson to attend the University of Arizona, graduating from the University of Arizona with a degree in Business Administration and a major in Accounting.
At the University of Arizona (U of A), she met her husband, Jim, and now has two daughters and two grandsons. Jim and Debbie are avid U of A fans and enjoy following their Wildcats. - GO CATS!
Debbie is a Certified Public Accountant (CPA) licensed in Arizona. She has been a Chief Financial Officer (CFO) for companies in both the profit and nonprofit arenas and brings that experience to Tucson Cancer Conquerors. Debbie has served on multiple nonprofit boards that includes Catholic Community Services, Sunstone Cancer Support Centers and now is honored to serve as Treasurer for Tucson Cancer Conquerors.
As a two-time breast cancer survivor, Debbie feels that she has now moved from surviving to thriving. Through that journey from surviving to thriving, she was inspired by others and in turn wants to help others. Tucson Cancer Conquerors provides each of us what we need in support, knowledge and inspiration. Which means we can take control of what is controllable in our lives.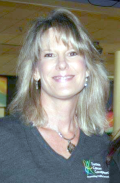 Sherry Evans was born in and raised in Tucson, Arizona. She attended Abilene Christian University in Abilene, Texas.
Since returning to Tucson in 2002, Sherry has dedicated a majority of her time in service to a number of non-profit organizations. For 15 years Sherry led a Girl Scout Troop that served the community in a multitude of ways and ultimately earned their Bronze, Silver and Gold Awards under her guidance. She has been a coordinator for "Leadership Training for Christ" in her church congregation for 15 years. Sherry has been a board member for four years for the Southern Arizona Bible Camp. Sherry also volunteered for four years for the Grace Home and the Giving Tree whose goal was to provide home cooked meals, groceries, shelter, clothing, education and job opportunities for those in need or homeless.
Sherry has been blessed with Scott, her wonderful husband of 29 years and two children. Lauren is 25 and a graduate of the University of Arizona, Eller College of Business. Michael is 20 and is a student majoring in computer hardware engineering.
Sherry has been a member of Tucson Cancer Conquerors since October 2013. She considers this incredible group of women to be a blessing in her life and wishes to continue to support and encourage them on their journey whether they are a survivor or a buddy.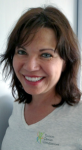 Mary Specio-Boyer was born in New York, and raised in Tucson, Arizona. She attended Arizona State University earning a Masters Degree in Social Work (LMSW), with specialty training as an independent addictions counselor (LISAC) and acupuncture detoxification specialist (ADS). She currently serves as Chief Business Officer at a local non-profit agency with expertise in the areas of consulting on non-profit administrative management, sustainability practices, organizational capacity building, and securing federal grants.
Mary believes one should never stop seeking new experiences. She and her partner Kayla, enjoy the arts and travel adventure. She has lived and traveled many places, but believes there is magic in the peacefulness of the Sonoran Desert.
Diagnosed with breast cancer in 2009, Mary decided that she would use the experience to help others making the journey and volunteered as chair of the grants committee for the Susan G Komen Foundation of Southern Arizona. Since 2011, she has been involved with Tucson Cancer Conquerors serving as board President in 2013, and currently as the Executive Director. Her time working on behalf of the group has been spent offering experience in non-profit governance to establish an infrastructure that supports the interests of the members, and creates a strong sense of community for those in need of support.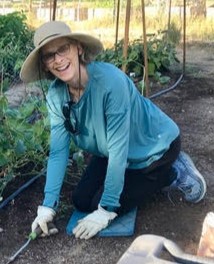 Diane Colman-Fields was born and raised in Glen Rock, New Jersey, a suburb of New York City. Her parents were from the Bronx, therefore, she spent a lot of family time with grandparents in the Bronx and going to plays, dance performances, and children's symphonies in Manhattan. There were also many summers at the NJ and Long Island beaches. She went to the University of Arizona and graduated with a BS in Plant Sciences. She eventually received a teaching certificate and taught K-5 in TUSD for 26 years, as well as coached teachers. Diane and her husband of 39 years, Tom, raised two daughters who now live in the Phoenix area.
Diane has led Brownie and Girl Scout troops, led family hikes with the Southern AZ Hiking Club, and volunteered with her neighborhood association. She currently is a HOA board member, a Precinct Committee member, and a member of The Persistence League, which helps the needy in Tucson. She loves to hike, walk, bike ride, garden, and read.
Diane learned about TCC after her husband's death from pancreatic cancer in February 2018. The support and friendships she's developed since has been integral to her grieving process.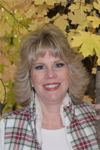 Amy Cojanis was born and raised in Ogden, Utah. She graduated from Weber State University with a degree in Fashion Merchandising. Amy was visiting friends in Tucson in 1995 when she decided to give living here a try. Especially since the cute guy she liked was a Tucson native. She has been married to that cute guy, Mike, since 1998. If you want to know what makes Amy happy, just talk to her about Mike, Disney, dogs, or the mountains.
Amy is a 2-time breast cancer survivor who feels extremely lucky to not only have caught her cancer early, but to have had a great support system throughout her treatment. She was not the best advocate for herself, but she was blessed to be surrounded by people who advocated for her. She has turned her experience into an opportunity to give back. She is the Administrative Services Manager for Bag It Cancer, has served as the Pink Panel Survivor Ambassador for the American Cancer Society's Making Strides, and is now serving on the board of the Tucson Cancer Conquerors.
Amy has a long history of working with church groups and schools to organize events and plan retreats. She has brought that expertise to help TCC with our Get Social program.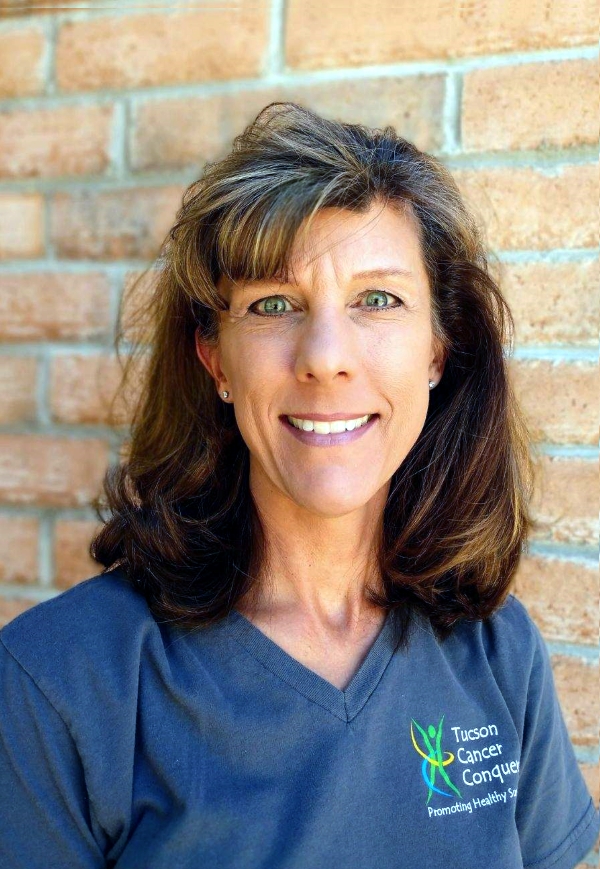 Kristin Linne, a Tucson native, attended Texas A&M University where she met her husband, Pat. A lifelong educator, Kristin holds a master's degree in Curriculum and Instruction and endorsement as a Reading Specialist. After raising her family in Queen Creek, Arizona, Kristin relocated back to Tucson in 2015. She now divides her time between Tucson and southeast Texas, where Pat currently works and not far from her children, Trainor and Paige.
Community contributions have always played a prominent role in Kristin's life, including 4-H program volunteer leadership positions and serving in numerous church groups. She also enjoys spending time with her large extended family, artistic activities, hiking and travel. Passionate about fitness and nutrition, Kristin recently became a Certified Personal Trainer.
Diagnosed with breast cancer in 2016, Kristin's treatment included surgery, chemotherapy, radiation and a year of targeted therapy infusions. She credits being physically active with making a big difference on how she tolerated her treatments, both physically and mentally.
Kristin believes we are not promised a life without challenges, but also believes gray clouds have silver linings. Cancer inspired her to always give back and put her own challenges into perspective. She looks forward to empowering other cancer survivors in a quest for physical fitness and healthy survivorship as a Get Fit group class instructor and serving on the Tucson Cancer Conquerors' Board.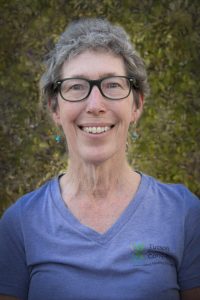 Jennifer Schmidt was raised near the beach between Boston and Cape Cod, Jennifer Schmidt studied nursing at the University of Rochester before heading to Alaska for one year with the Indian Health Service. 50 years later, she still lives in Alaska where she's had a varied nursing career, with over 25 years in Public Health - much of which was in villages without road access. Her husband Terry, a TCC buddy, ran Alaska's Virology Lab. Their son, Loren, and daughter, Ingrid, both currently live in Ohio.
Jennifer has served on several volunteer boards over the years and was elected to 4 terms on the Fairbanks School Board. Riding in El Tour de Tucson with some other Alaskans in 2011, led to buying a winter home in Tucson. She enjoys biking, golf, hiking, spending time on their boat, and gardening, fishing, or hunting for the freezer. She loves to cook, especially for large groups. She also enjoys teaching the Strongwoman class series through the Osher Lifelong Learning program, helping to improve strength, balance, bone density, and fall prevention in older women. Check out her first introductory TCC class on June 29th! We are hoping to capture Jennifer's many other talents in our TCC programming.
Jennifer heard about TCC while awaiting breast biopsy results in 2017 and considers TCC's exercise part of her "treatment plan". She is an active participant in our Get Fit Program, the TCC Garden, and everything social. She plays an important role in organizing the volunteers and in the efficient operation of TCC's only fundraiser, our Annual Holiday High Tea. She believes that meeting TCC's positive cancer survivors makes it easier for new patients to face treatment and changes, and to be their own best advocate on their cancer journey.
Tucson Cancer Conquerors Legacy Board Members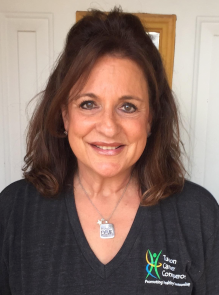 Pam Chess was born in Chicago, Illinois where she spent her childhood years. She attended Arizona State University as a Fine Arts Major and upon graduation returned to Chicago for post-graduate coursework, working as a Medical Assistant in a private practice setting.
In 1975, Pam returned to Arizona to raise her family in Tucson. She is married to John and has one daughter, and two granddaughters. She enjoys travel with her family as well as tennis, walking, horseback riding, and oil painting.
Diagnosed with Breast Cancer in 2004, Pam underwent surgery, Chemo and Radiation therapy. Throughout her journey she was fortunate to have another cancer survivor act as her mentor. Because of that support, Pam's desire is to help support others newly diagnosed with cancer to enjoy life to its fullest, appreciating every day as a blessing.
Pam has actively been involved in nonprofit organizations serving as a volunteer for TiHan, and as president of ORT, (Women's American Organization for Rehabilitation through Training). She currently serves as the Vice President for Tucson Cancer Conquerors and oversees the member outreach programs.