Hello Conquerors!
Welcome to Spring in Tucson- a great time to get out and Get Fit! Exercising outdoors in the fresh air is great for your heart and your health and the weather couldn't be more beautiful. TCC's Get Active program has really blossomed and with all kinds of fun activities. Join us at the park twice a week for a GetFit exercise class or a stroll along River Park with our walking group. Explore our beautiful Sonoran desert with Deb's second Sunday Hike or experience a meditative walk with Dawn's Mindful Meandering. Spring planting is underway at the organic garden and the garden committee could always use more willing hands to help. With the weather turning warmer, watch for new field trip adventures to beat the heat. The Get Active committee has been busy creating a robust fitness program focused on our mission of supporting healthy survivorship…now is the perfect time to join us!
Our informational pamphlet is just about finished, we just needed a few more photos. Thank You Marion Kaufer from Marion Photography for spending a Saturday morning with us photographing our group! Your creativity, energy and expertise are appreciated!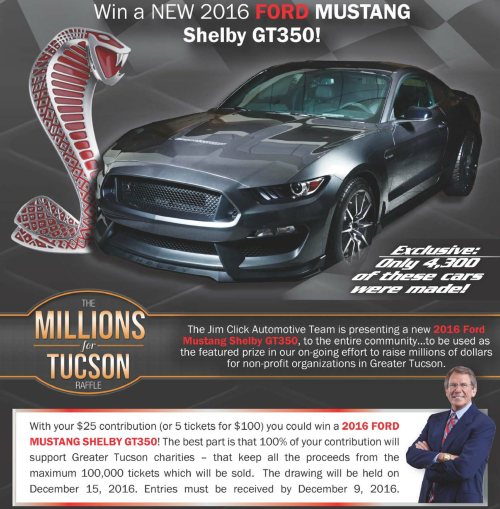 The Board met recently to discuss sustaining our program in the years to come. One of the ways that we do that is participate in the Jim Click Annual Car Raffle. It is a fun and easy way to raise money to support our programs with 100% of raffle proceeds going to our group. Each board member has committed to sell tickets and we are asking our members to join us. This year we were able to reduce the cost of the annual retreat, allowing many members to attend who have not been able to previously experience the retreat. We were also able to support needed items for our member garden, provide educational and inspirational books and videos for the resource center, sponsor our monthly member outreach birthday night dinners, and offer scholarships to Get Fit classes for those in need. Please buy a ticket and sell some tickets – we might even surpass what we raised last year if we give it a try! Wouldn't it be great if one of our members won the car? Tickets are one for $25 or five for $100. You can pick up raffle tickets to purchase or sell any Tuesday or Saturday during a scheduled GetFit class, or you can email info@tucsoncancerconquerors.org to have them mailed to you.
Hope to see you all soon,
The Tucson Cancer Conquerors Board
P.S. - Remember to invite your friends and family to Like the Tucson Cancer Conquerors Facebook page – our goal is to reach 500 followers this year!
Upcoming TCC Events
NEW! Click on any event title to go to the TCC Calendar listing for more information.
If you have not been receiving EVITES sent for some events, and if you want to receive them, please send your preferred email address to info@tucsoncancerconquerors.org.
• April 5th, Tuesday, 6:30 PM, Brandi Fenton Park Visitor's Center: Monthly Birthday Dinner - Our special guest this month to our workout and dinner is Trudi Hoffman, PT and Lymphedema specialist. Trudi will be sharing some pearls of wisdom and answering questions. This month's birthday dinner will be a potluck, so please bring a dish to share. You won't want to miss Chef Ken's garden creation! This is a great time to check us out! Please RSVP to the EVITE if you plan to attend.
• April 15th - 17th, Friday through Sunday: TCC Annual Retreat - Destination Laughlin!
IMPORTANT NOTE - There will be no Monthly Luncheon on Friday, April 15th and no formal GetFit class or Coffee Café on Saturday April 16th. We encourage those of you still in town to meet at the park for an informal workout and coffee afterwards.
Next Month and Beyond...Save the dates!
• May 14th, Saturday, 9:00 AM, Brandi Fenton Park: TCC Educational Event - Just in time for summer, Dermatologist Scott Sheftel MD will give us tips for healthy skin and show us how to protect ourselves from our beautiful, but intense, Tucson sun. Dr. Sheftel will also be providing breakfast, so please watch for information about signing up for this event.
TCC GetFit Class News
GetFit class is the TCC exercise program focused on functional fitness - strength, flexibility, balance and endurance. Anyone at any fitness level can do this! GetFit classes are held at Brandi Fenton Park Tuesday evenings at 5:30 PM and Saturday mornings at 8:00 AM.
For those looking for a little less strenuous activity, we also have an informal group of members who stretch and warm-up with the exercise class, then take a walk around Brandi Fenton Park.
Your fitness team has fun activities headed your way to keep those muscles guessing what's next. The weather is beautiful now so join us! As we approach summer, watch for our upcoming field trips as we look for creative ways to beat the heat.

TCC Garden News
Most of the winter vegetables have been harvested and the Garden Committee has been busy getting our plots ready for our summer garden. We have already planted four varieties of tomatoes, and we'll also be growing beans, peppers, squash, cucumbers, eggplant, and basil! Besides our large in-ground plot, we will continue to have two raised beds, so even if you have bad knees or a bad back, you can still come and enjoy helping out.
We will continue to be at the garden on most Tuesday afternoons around 4:00pm and after Coffee Café on Saturdays, but it's always best to let Dawn know if you plan to come in case things have changed. You can reach Dawn at 520-975-4839 or timdawnmesser@gmail.com.

TCC Coffee Café
Even if you don't come for exercise class, please join us at the TCC Coffee Café to share a snack, socialize and hear about all our upcoming activities! The Coffee Café happens after every Saturday morning right after exercise class at the Brandi Fenton Park Visitor's Center.
Please consider signing up to bring Coffee Café snacks one Saturday this year. You can always partner with another member to make it easier, and you can be sure we will appreciate whatever snacks you bring! Speak to Jenny Waters for more information.

TCC Resource Room
We invite you to come down the hall to the Resource Room on Saturdays during Coffee Café. After announcements, bring your coffee and snack, and settle into comfy furniture while you leaf through information about community resources, or consider a book to borrow from our lending library. It's a great location to have a quiet conversation as well.
Our highlighted book of the month is in the Personal Stories section– Breaking Trail: A Climbing Life. This is the inspiring autobiography of Arlene Blum, a scientist and researcher of carcinogens in her everyday life, who sought adventure and solace in climbing the highest mountains on earth.
Other Important Information
TCC MERCHANDISE - New TCC merchandise has arrived and is available for purchase at the Brandi Fenton Park Visitor's Center after any Tuesday evening class or Saturday morning during Coffee Café.
TCC AMAZONSMILE FUNDRAISING - Remember, when you shop through AmazonSmile with Tucson Cancer Conquerors as your charity of choice, TCC will receive a donation of 0.5% of everything you purchase. Just click here to go to AmazonSmile to log in or register.
TCC GIFT DONATIONS - You can now celebrate special occasions by making a donation to Tucson Cancer Conquerors in the name of a friend or loved one! Your honoree will receive a personalized Tucson Cancer Conquerors acknowledgement card plus you will receive a receipt for tax purposes. If you prefer that your donation remains anonymous, please let us know. Visit the Make A Donation page on our website, or email Annie O'Connor if you have questions.