Hello Conquerors!
For the month of June, many of our members were lucky enough to escape the heat and travel to cooler country. For those who stay behind, we are always looking for creative ways to keep cool. Fortunately Brandi Fenton Park has lots of shade and plenty of water!
Field trips are also a great way to beat the heat. On one toasty Saturday morning we sought cool refuge at the Mindful Yoga Studio. Special thanks to Yoga instructor Shraddha who made our morning relaxing and fun with some Gentle and Restorative Yoga. Your board is looking into other cool field trips to beat the heat! Perhaps a social hour and a movie at the Roadhouse Cinema? Foam dodge ball and pizza at Get Air? You never know what we are up to so stay tuned!
Couldn't get time off to attend the weekend retreat in May? Now you have an opportunity to attend TCC's first mini-retreat September 23 - 24. Saturday morning we'll meet at the beautiful Lodge at Ventana Canyon for a fun filled weekend of relaxation, fine dining (Chef Ken always has something up his sleeve), creative activities with the folks from Creative Juice, and a just a bit of education.
Don't worry about a roommate – the suites are spacious and our social committee has excellent match-making skills. The deadline for registration is July 15th so join the fun and sign up now. (Look for more information in the Upcoming Events section.)
The success of our organization would not be possible without the support of our community partners. This month we would like to show our heartfelt appreciation to the amazing staff at Pima County Parks and Recreation.
A big thank you to the administrative team of Chris Cawein (Director of Natural Resources), Valerie Samoy (Sr. Special Staff Assistant), and Robert Padilla (Deputy Director of NRPR).
We'd also like to give a shout out to the boots on the grounds at The Brandi Fenton Memorial Park: Tom Burklow (Zone Supervisor), Jacob Vega (Lead Specialist), Cody White and Kirk Wooldridge (Technicians) and Sherrie Barfield (Assistant Manager). You all have truly made Brandi Fenton Park a place we can call home. Thank you all for your support!
As always, be sure to check out our interactive calendar at www.YouCanConquer.org. We have several upcoming field trips to stay cool this summer. Join Us!
The Tucson Cancer Conquerors Board
TCC Get Social Events

Click on any event below for more detailed information on the TCC Calendar
. And be sure to RSVP to the EVITES so we know you are coming!
TCC Get Active News

Get Fit classes are held at Brandi Fenton Park Tuesday evenings at 5:30 PM and Saturday mornings at 7:00 AM.
IMPORTANT NOTE: Get Fit classes now start at 7:00 AM for the summer, followed by Coffee Café at 8:00 AM.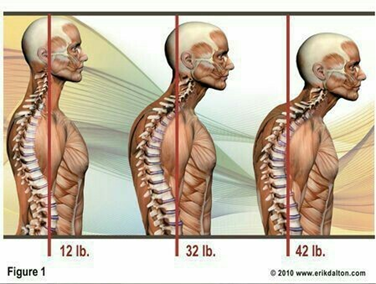 Why do we work so much on good form, core strength, and stretching?
According to researchers, every inch the head moves forward of the shoulders, the weight is increased by 10 pounds. As a result, if a 12 pound head is held 3 inches forward, muscles of the neck and shoulders are forced to hold up 42 pounds against the unrelenting force of gravity.
The increased pressure imposed on the neck from this altered posture flattens the normal curve of the cervical spine resulting in abnormal strain of muscles, ligaments, and bones. This causes increased aging of inter-vertebral joints resulting in degenerative disc disease, osteoarthritis, and osteoporosis.
This poor posture can be the result of daily activities such as stressful driving or long periods of inactivity sitting slumped at a computer desk. The repercussions of poor posture go far beyond just looking awkward and can lead to chronic neck / back pain, headaches, and TMJ. Correction of this poor posture is the key to halting and reversing what can end up being a permanent deformity with chronic pain. We can help! Come and join us every Tuesday and Saturday to gently stretch muscles that are tight and strengthen those that are weak. You will have fun, feel better, and stand taller!
Our walking group continues to grow!
If you can walk, you can do it. You just need to take that first step and GET MOVING. We have something for everyone so bring a friend and join the walkers at 7:00 AM every Saturday!
Get Fit Class Payments


Don't forget, third quarter Get Fit class fees are now due! And what a great deal - the $50 fee covers a THREE months of TWO fun exercise classes every week!
You can pay your Get Fit class fee by cash, check or credit/debit card at any TCC event, or by credit/debit card through Paypal in the TCC Members Area.
Organic Gardening
Despite the tender loving care from our garden committee, the weather is hot and the critters are hungry! While it's tough to stop the critters from playing in our dirt and snacking on our ripe red tomatoes, we can do our best to keep our thirsty crops well-watered. If you would like to volunteer to help us water, please talk to Dawn, Liz, or Sherry.
Now the good news: The onions and garlic in our allium plot have been harvested & cured (dried) leaving us with over 50 heads of garlic and many more small onions which can be used for our monthly birthday dinners over then many months.
Besides the deliciousness of garlic, garlic is thought to reduce the risk for cardiovascular diseases, have anti-tumor and anti-microbial effects, and boost the immune system. Feel a sore throat or cold coming on - try munching on a clove of raw garlic. Not palatable for you? How about eating a slice of garlic toast?
TCC Get Support

Coffee Café, the TCC Resource Room and more!
Saturday Coffee Café
Even if you don't come for exercise class, please join us at the TCC Coffee Café to share a snack, socialize and hear about all our upcoming activities! The Coffee Café happens after every Saturday morning right after exercise class at the Brandi Fenton Park Visitor's Center.
Please consider signing up to bring Coffee Café snacks one Saturday this year. You can always partner with another member to make it easier, and you can be sure we will appreciate whatever snacks you bring! Speak to Jenny Waters for more information.
IMPORTANT NOTE: Coffee Café now starts at 8:00 AM for the summer.
After Coffee Café announcements, we invite you to come down to the comfy TCC Resource Room to enjoy a quiet chat or to browse and check out a book from our lending library. Also available are brochures and information about community support services, local events of interest, and a Member Resource Directory. We are open on Tuesday afternoons and Saturday mornings during Get Fit classes and during Saturday morning Coffee Café.
This month the TCC Book Groupies will meet in the Resource Room on Saturday, July 15th, right after Coffee Café, to discuss State of Wonder by Ann Patchett. We hope you'll join us!
The August Book Groupies title will be Breaking Trail - A Climbing Life, by Arlene Blum This autobiography tells the amazing life of a woman who, fighting the male stronghold on mountain climbing in the 1970s, led the first all-female climbing teams to ascend Mt. McKinley and Annapurna. Meanwhile, her scientific work as a biochemist studying DNA, identifying toxic chemicals used in clothing and food, and their links with cancer, also challenged sexism in academia. However, you need not have interest in mountain climbing or science, or even the gender-challenging battles beginning in the 1970's - to enjoy this artfully written memoir. What amazed me was that this woman is my contemporary, and her story reminded me of so many preconceptions about female identity and roles that I had forgotten over the years although they affected my life as deeply as hers.
Help Support TCC
Buy A 2017 Jim Click "Millions For Tucson" Raffle Ticket!
The Jim Click Raffle is a great event that's a fun and easy way to help raise money for our programs since TCC receives 100% of proceeds from all raffle tickets we sell. And this year you get a chance to win three great prizes!
• This year's Grand Prize is a 2017 Ford Explorer Platinum valued at $54,500!
• Second prize are TWO round-trip, first class plane tickets anywhere in the world*!
• Third prize is $5,000 cash!
The raffle tickets are $25 each or five for $100. You can pick up raffle tickets any Tuesday or Saturday during a scheduled Get Fit class or email TCC to have tickets mailed to you.
Your help is greatly appreciated! TCC is completely self-supporting and your generous donation helps to make programs like our Health and Wellness Retreat affordable; pays for our bimonthly pizza dinners and much more!
*Restrictions apply.
You can pay for a TCC Membership, (or Get Fit class fee), by cash, check or credit/debit card at any TCC event, or by credit/debit card in the TCC Members Area. Please note: If you have paid for your quarterly Get Fit classes, your membership is automatic. There is no additional fee.