Hello Conquerors!
We kicked off February with our monthly birthday potluck. It just so happened to be Chef Ken's Birthday month so he was kind enough to make his own birthday cake! Our birthday celebrations are a great time to check us out. For March birthdays its pizza and salad so come and help us celebrate.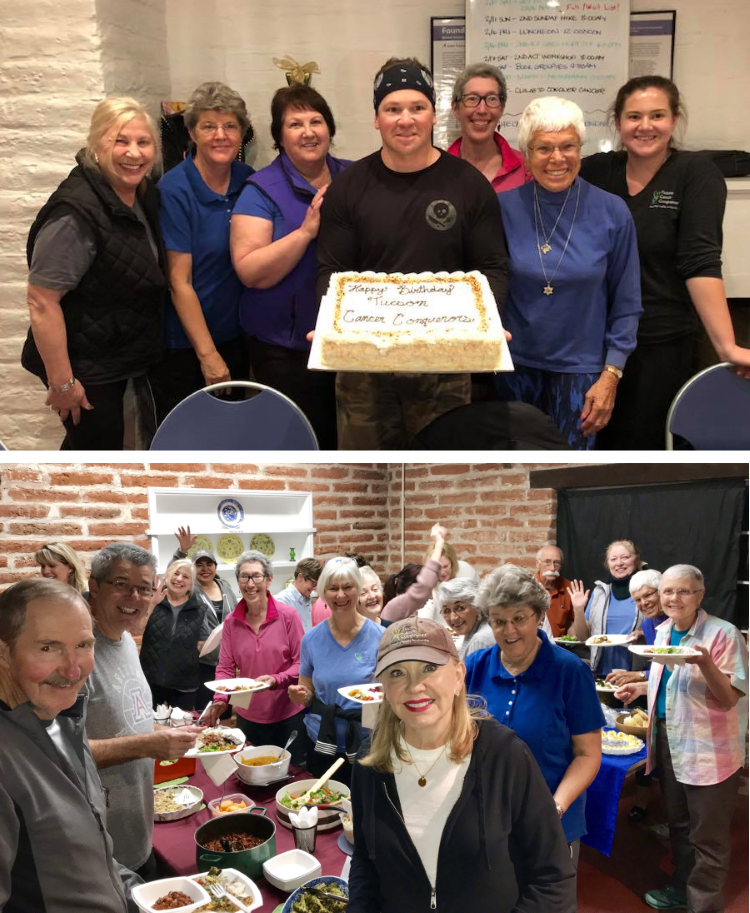 Our Get Fit field trip this month was to the Ultima Krav Maga Gym. TCC members learned safety awareness and basic self-defense moves. It was a great workout and everyone learned something about their personal safety while having fun.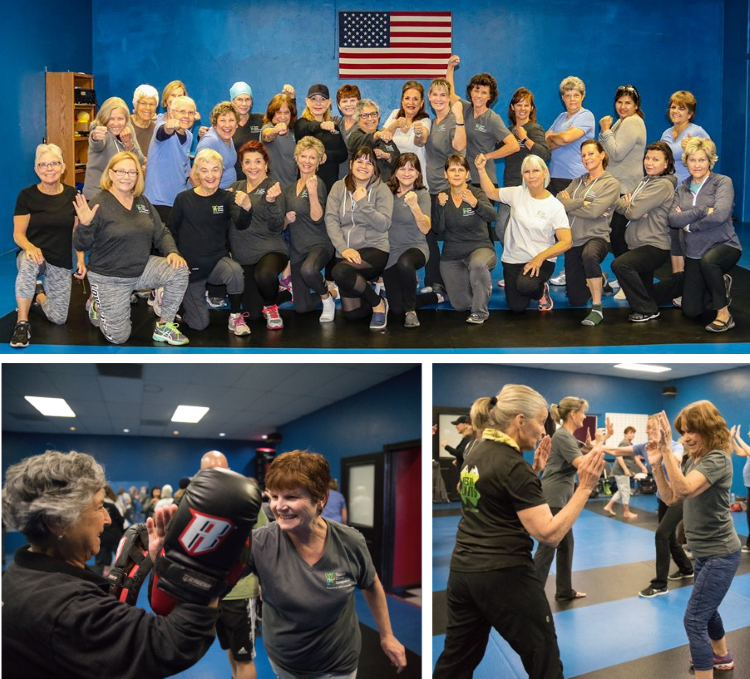 Our many programs and adventures would not be possible without the generosity of our community supporters. A big thank you to Celia Web, owner of the Ultima Krav Maga gym, and her fearless instructor John Morgan for volunteering their time and talents early on a Saturday morning.
Pima County has graciously invited TCC to participate in their big upcoming celebration March 17th at the Brandi Fenton Memorial Park – Completion of the Loop! The River Park Loop is the longest public recreation multiuse path in the United States, offering 131 miles of trails linking 30 public parks and other facilities in Pima County. Please join us for food, music, vendors, dog and equestrian events and yes, TCC Get Fit class!


TCC uses every inch of the park for our Get Fit activities and we are excited to share it with YOU. Class will start at 10:00 AM on the grassy mall - details are available on the TCC interactive calendar and by clicking on the photo below. Bring your friends and family and we'll see you at the park!

Our newsletter now has easy tabs to check out our activities on our interactive calendar. You can also find information on TCC membership on our website. Being a TCC member is a great way to support our organization while receiving great discounts on activities and LOGO wear.


2018 is a great year to take control of your health. Guests are always welcome to join us for any of our activities. Bring a buddy and we'll see you soon!


The Tucson Cancer Conquerors Board of Directors
Fitness Update
Get Fit Class:
5:30 PM Tuesday | 8:00 AM Saturday
River Park Walkers:
8:00 AM Saturday
Cancer-related fatigue is one of the most distressing side effects of treatment. Did you know that exercise actually helps fatigue? Cancer patients who participated in an exercise program during treatment actually experienced less fatigue over both the short and long term and a greater sense of well-being.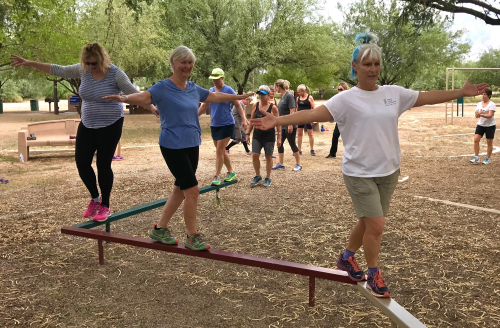 Having trouble getting yourself to class? Grab a buddy to join you and encourage you to get moving. Not only will you feel better but you will be doing something proactive to stay healthy!
Garden Update
Our garden is loaded with crisp delicious snow peas!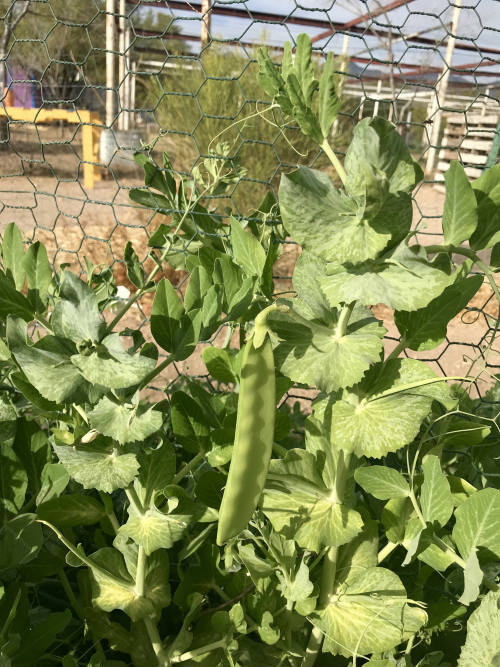 Snow peas are actually eaten whole - while the peas are still in the pod. These pods are low in calories, high in fiber and are packed with the powerful antioxidant Vitamin C. Eat them crunchy and raw in a salad or with your favorite hummus. Sauté them in olive oil and garlic, or steam them for a quick and easy to prepare side dish.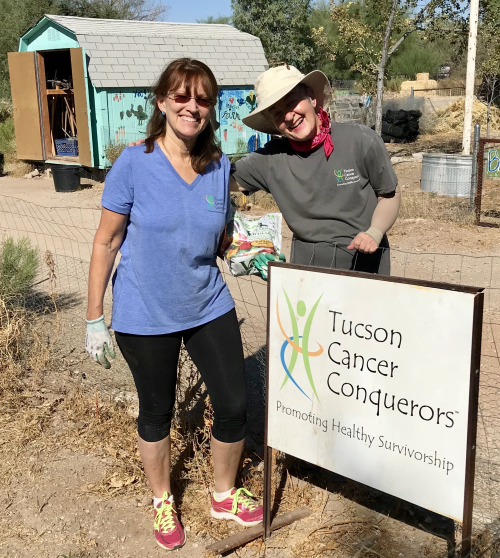 This Month's Events
Click on any event below for more detailed information on the TCC Calendar. Also be sure to RSVP to the EVITES so we know you are coming!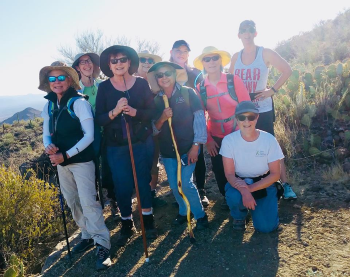 Next Month and Beyond

Thank you to our donors for their generous support!