Hello Conquerors!
We started off the month of March by hiking up "A" Mountain on the American Cancer Society's Climb to Conquer Cancer. Phyllis Geres headed up the TCC team in memory of her daughters, and we all climbed to support cancer research. TCC members had the opportunity to meet ACS research grant recipients and have fun exercising in the fresh air for a really great cause.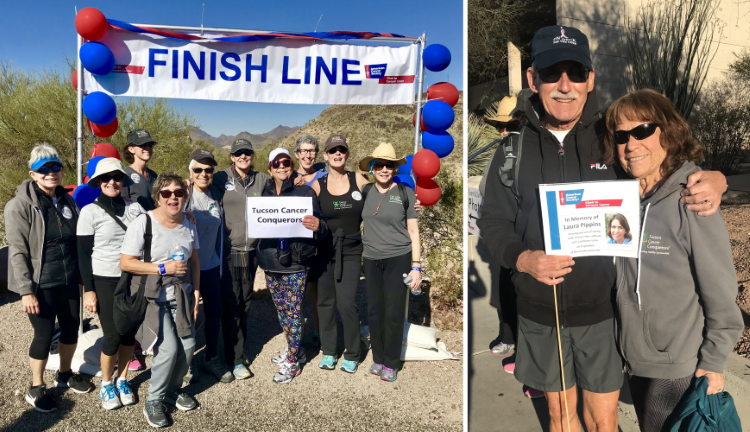 For over 10 years we have called Brandi Fenton Park Home. We were honored when Pima County asked TCC to be a part of the Completion of the Loop Celebration. Our executive director, Mary, spoke to the crowd about our many TCC programs available to cancer survivors and their families. Members manned our info booth, offered tours of our resource center, and the fitness team lead a community workout on the grassy mall. It was a beautiful day at the park!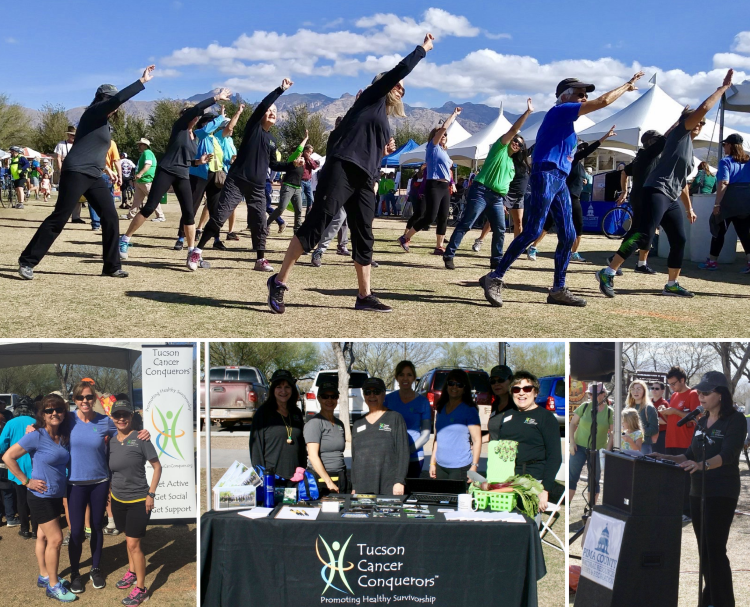 Our many programs would not possible without the amazing support of our community partners. Pima County Parks and Recreation generously supports the Cancer Conquerors by providing exercise equipment and a place to hold our fitness classes at the beautiful Brandi Fenton Memorial Park. Our resource center is housed in the historic building on the grounds and is the perfect place to host our book club, Coffee Café and birthday celebrations. Thank you, Pima County!

You'll notice the TCC Calendar has a new format that we hope will be easy to use, and of course our newsletter will remain a great resource for information about our activities. You can also find information on TCC membership on our website. Remember, being a TCC member is a great way to support our organization and receive great discounts on activities and TCC logo wear!


2018 is a great year to take control of your health. Guests are always welcome to join us for any of our activities. Bring a buddy and we'll see you soon!


The Tucson Cancer Conquerors Board of Directors
Fitness Update
Get Fit Class:
5:30 PM Tuesday | 8:00 AM Saturday
River Park Walkers:
8:00 AM Saturday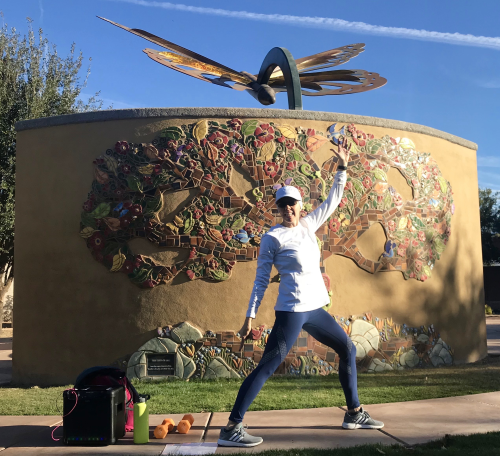 Have you had radiation or lymph nodes removed and are now afraid to exercise because of potential extremity swelling (lymphedema)? We know from research that exercise makes the muscles contract and helps to push lymph through the lymph vessels. In fact, not exercising may "place the arms of breast cancer survivors concerned with lymphedema at greater risk than a supervised program of slowly progressive exercise training." Click here to read the full article.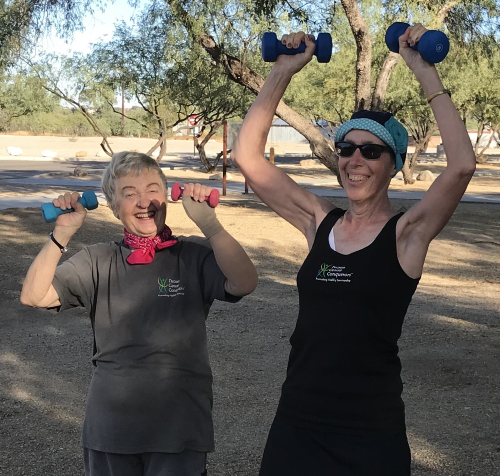 The important thing is to get moving. Many of our members exercise with light weight or no weights at all and still get tremendous benefit. Anyone can do this. Join us!
Garden Update
It's time to plant the TCC spring garden and we could use your help! April 14th we will be walking to the farm to harvest the last of our peas and greens, and then plant spring and summer veggies. We'll have Coffee Café at the garden and Chef Ken will be doing a fresh garden gazpacho demo for us.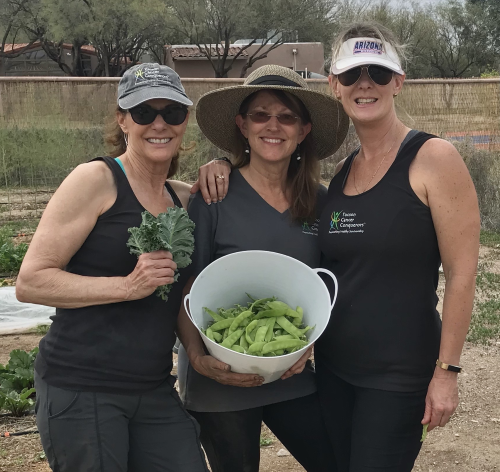 Our spring planting will include sweet, delicious tomatoes! They are especially high in lycopene, a plant compound that has been linked to improved heart health, cancer prevention and protection against sunburns.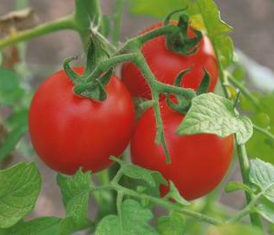 This Month's Events
Click on any event below for more detailed information on the TCC Calendar. Also PLEASE be sure to RSVP to the EVITES so we know you are coming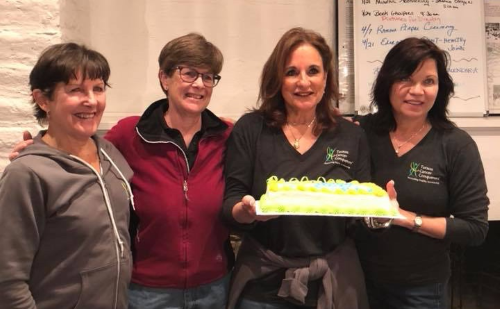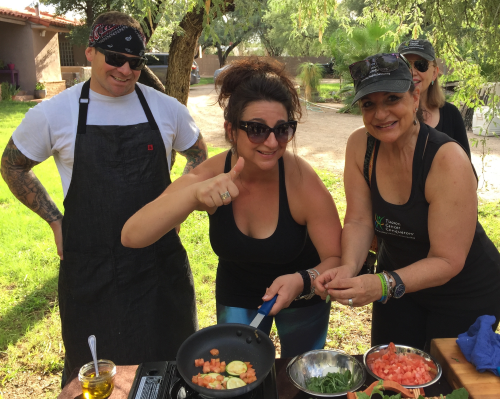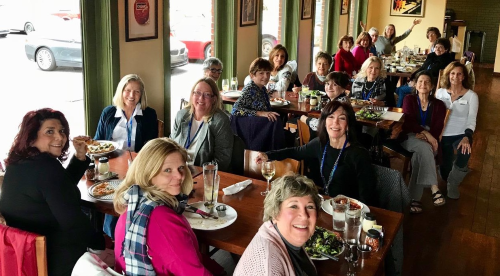 Next Month and Beyond
Be sure to save-the-date for these great upcoming events!


2018 Annual Retreat - Tubac Golf Resort & Spa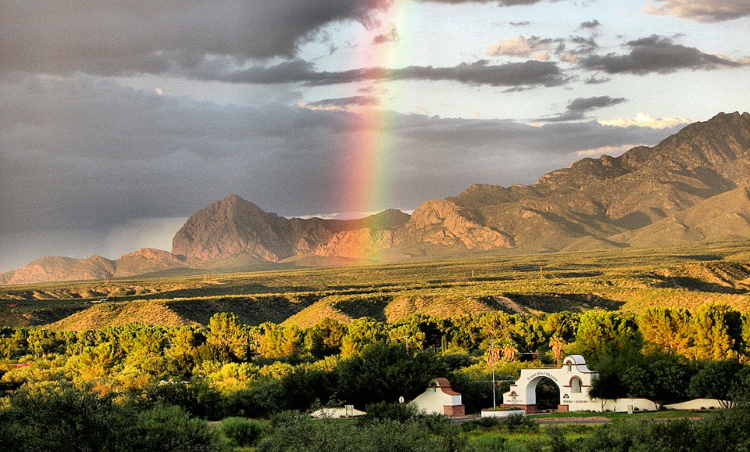 We will meet Friday morning, September 28th at Brandi Fenton Park to car pool to Tubac, and return Sunday afternoon, September 30th. The all inclusive cost for TCC members is $300, and $500 for non-members.

Space is limited, so reserve your place early by submitting a registration form and $100 deposit. The registration form will be available at all TCC events, and also available for download in the Members Area on the TCC website where you can also pay your deposit online through Paypal. If you need financial assistance, please click here to email Arlene for the application.

Any other questions, please email or speak to Arlene or Pam.

Thank you to our donors for their generous support!
Mr and Mrs Walter Monsur
Mr and Mrs Arvel Aldridge
Jennifer and Thomas Margraf
Network for the Good (Annonymous)