Hello Conquerors!
Springtime is here and what better way to celebrate the season than with good friends at the Tucson Cancer Conqueror organic garden at Felicia's farm. The TCC Get Fit class enjoyed the crisp morning air with a walk from the Brandi Fenton Park to the farm where Chef Ken Harvey was preparing a delicious healthy breakfast of fresh-made gazpacho. Chef Ken's garden demos are always entertaining, educational, and delicious. Thank you Chef Ken for sharing your morning and your expertise with us!

After breakfast the TCC members got to work visiting, harvesting, weeding, and planting our summer crop. The goats enjoyed our weeds while the TCC kids learned how to safely feed the horses apple treats. The farm is a peaceful, beautiful place to be and we can always use help, especially as our garden grows. Please consider signing up to have fun with the garden committee.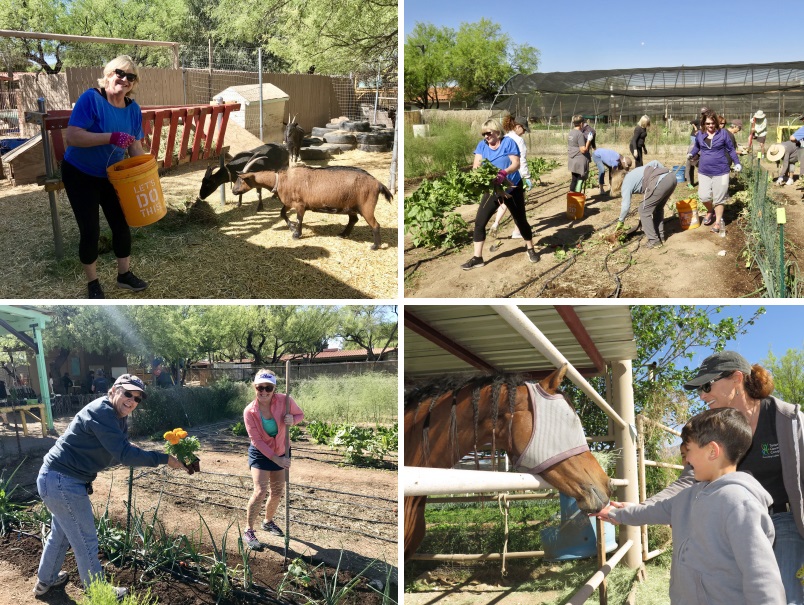 We are so fortunate to call Brandi Fenton Park our home, and the Butterfly Memorial Garden holds special meaning for us as we celebrate the lives of our sisters who have passed on. This month we were honored to host the family and friends of Ramona Hendricks for the unveiling of her memorial tile and a special TCC Coffee Café' reception afterward. Ramona's mother, Virginia Morris, is now a lifetime honorary member of TCC, and we hope to share many of our activities and adventures with her.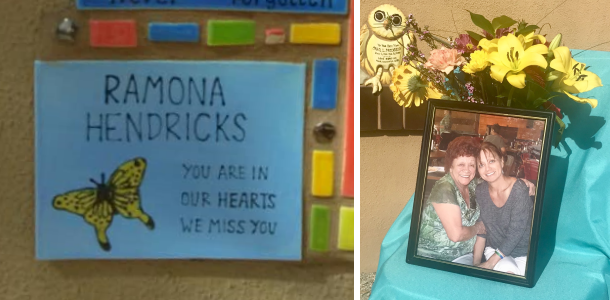 Our outreach and programs would not be possible without our community partners. A big part of what we do at TCC involves working cooperatively with other cancer care organizations to reach out to those who need our support, and this month we participated in the Arizona Oncology Foundation Open House. The Foundation offers many free services to cancer patients and their families and has been a big source of comfort to many of our TCC members. Thank you to Becky O'Hara and the Arizona Oncology Foundation.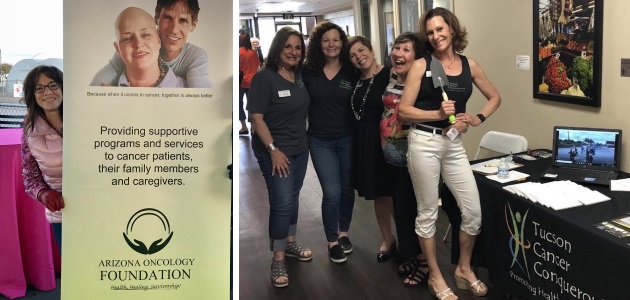 The TCC Calendar will have details of all our upcoming events, and of course the newsletter will remain a great resource for information too. You can also find information about TCC membership on our website - being a TCC member is not only a great way to support our organization, members also receive great discounts on activities and TCC logo wear!


2018 is a great year to take control of your health. Guests are always welcome to join us for any of our activities. Bring a buddy and we'll see you soon!


The Tucson Cancer Conquerors Board of Directors
Fitness Update
Get Fit Class:
5:30 PM Tuesday | 8:00 AM Saturday
River Park Walkers:
8:00 AM Saturday


Note: The days are warming up quickly!

Starting Saturday, June 2nd, Get Fit Class and River Park Walkers will move to 7:00 AM to beat the heat!
Not sure if exercise is right for you? A recent study found that a high level of cardiovascular physical fitness in women is associated with close to a 90% reduction in dementia risk in later life!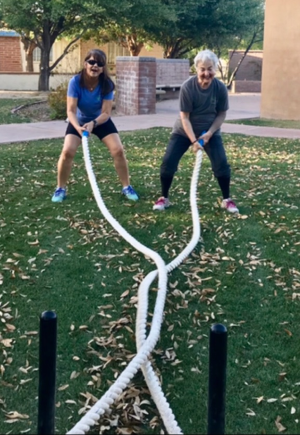 Garden Update
As our baby seedlings get stronger, they could use some protection from the critters who like to snack on their tender shoots.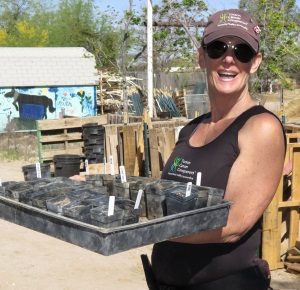 Did you know that essential oils in some plants act as nature's bug repellent? In our organic garden we never use pesticides, so we planted Marigolds instead.Their scent repels aphids, mosquitos, and even rabbits!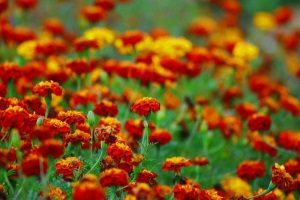 This Month's Events
Click on any event below for more detailed information on the TCC Calendar. Also PLEASE be sure to RSVP to the EVITES so we know you are coming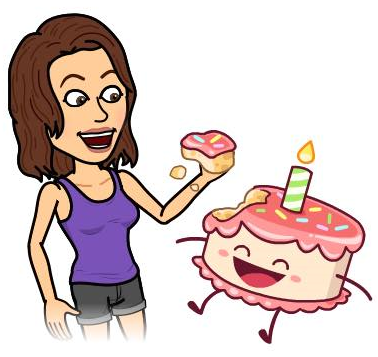 May 1, Tuesday, 6:30 PM, Brandi Fenton Park: Birthday Dinner
- We'll celebrate this month's birthdays with pizza and salad, plus birthday cake of course! Fellow survivor Ebony Daniels will be our special guest. She will be sharing her passion for helping those dealing with the financial challenges of a cancer diagnosis.
Next Month and Beyond
Be sure to save-the-date for these great upcoming events!
- Join us right after Coffee

Café

for a discussion of Euphoria by Lily King.


Thank you to our donors for their generous support!