Hello Conquerors!
We welcomed the month of June with our birthday potluck celebration. Loews Executive Chef Ken Harvey highlighted our TCC organic garden harvest with a Zucchini Lasagna Demo. Not only was his lasagna a delicious addition to our potluck feast, but a lucky TCC member was selected to take their very own pan of goodness home to their family. Thank you, Chef Ken, for sharing your time, passion, and culinary skills with our group!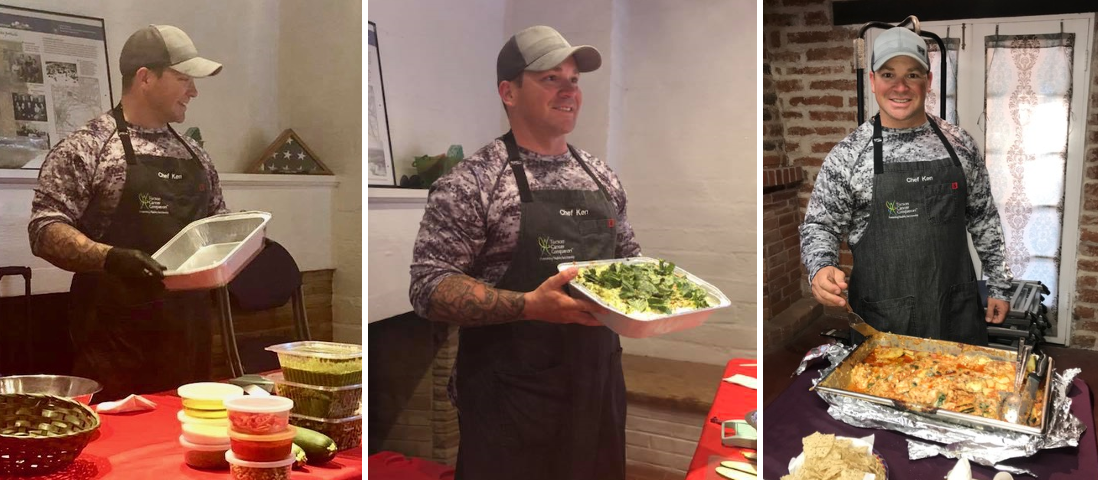 With the rising temperatures we have found plenty of ways to stay cool while we Get Fit on Tuesday evenings and Saturday mornings. Brandi Fenton Park has plenty of beautiful shaded areas, a splash pad, and an equipment room full of water toys. We also have several "Beat the Heat" field trips scheduled throughout the summer. This month members gathered for a Gentle and Restorative Yoga class with Shraddha, founder of Mindful Yoga Studios. The class was a wonderful way to share some quiet relaxation time while giving our bodies much needed TLC. Thank you, Shraddha, for sharing your healing spirit and wonderful studio! Be sure to join us for next month's field trip to The Lodge at Ventana Canyon for Water Aerobics and Breakfast.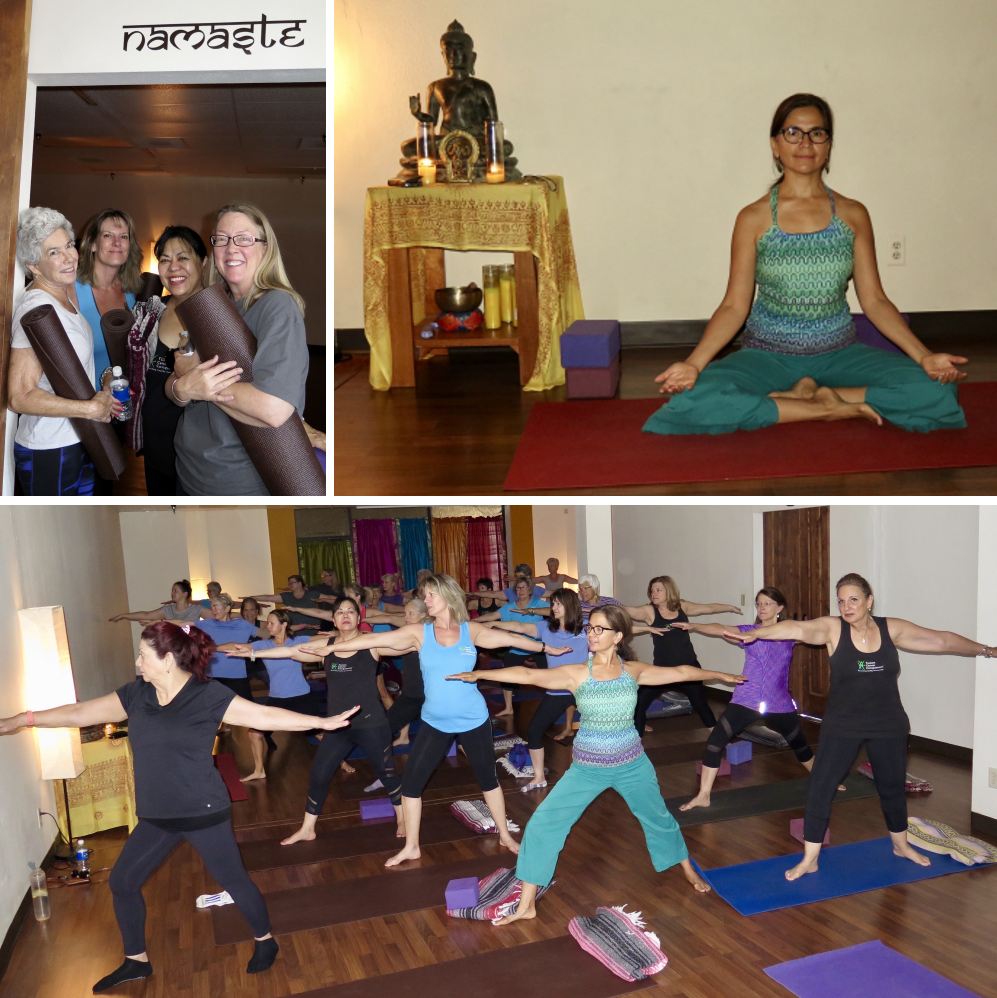 Our many programs would not be possible without the amazing support of our community partners. We would like to express our heartfelt gratitude to the amazing women of Quilt for a Cause. Over 600 women across the country donate their time and talents to create beautiful quilts for raffle and silent auction fund raisers. The funds they raise go back into our community to support programs and services that help women dealing with the challenges of a cancer diagnosis. Thank you so much for your support of the Tucson Cancer Conquerors!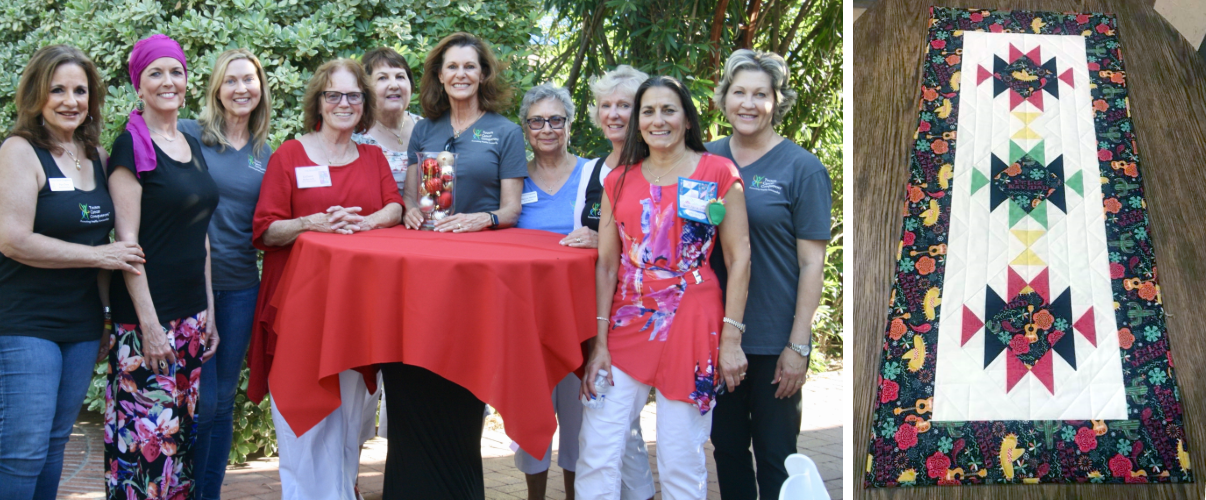 The Tucson Cancer Conquerors Board of Directors
Fitness Update
Get Fit Class:
5:30 PM Tuesday | 7:00 AM Saturday
Loop Walkers:
7:00 AM Saturday
With the triple digit days it's so important to be in tune to your bodies hydration status. If you live in a hot, dry climate, you learn to ignore your thirst but by the time you are thirsty, you are actually dehydrated!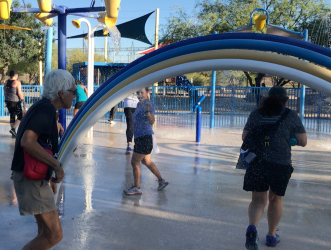 TCC instructors have creative ways to keep things cool during Get Fit class but hydration is your best defense against heat stroke. Remember to drink a glass of water every morning when you wake up and to carry a reusable water bottle with you on these hot summer days.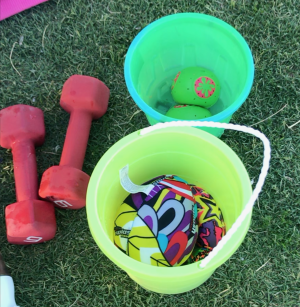 The double walled insulated aluminum hydroflasks are ideal because not only are they BPA free, but they keep your water cold as well. Grab a friend, and a water bottle, and join us at Get Fit class!
Garden Update
Our garden is producing delicious zucchini, tomatoes, onions and herbs. We are hopeful we will have green beans soon!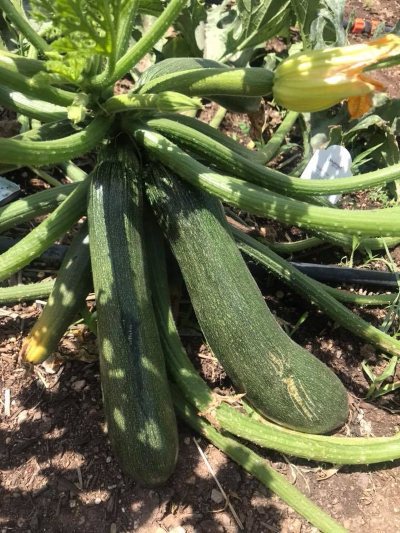 Thank you to the Garden Committee for watering during these hot summer months. As the monsoons move in we will need help weeding! Please click here to email Sharon Overstreet if you are interested in helping out at the garden.


This Month's Events
Click on any event below to learn more on the TCC Calendar, and please RSVP to EVITES so we know you are coming.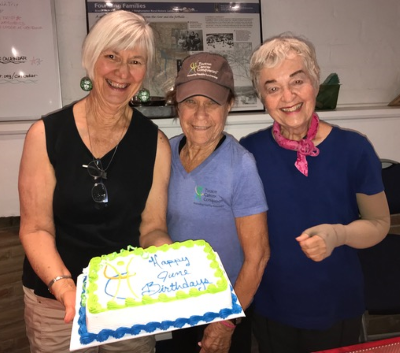 - Join us for a discussion of Educated, a memoir by Tara Westover.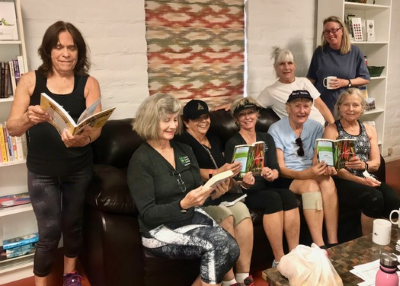 - A beat-the-heat field trip to enjoy Water Aerobics at the Lodge at Ventana Canyon. Free for TCC members or $10.00 for non-members.
Next Month and Beyond
Be sure to save-the-date for these great upcoming events!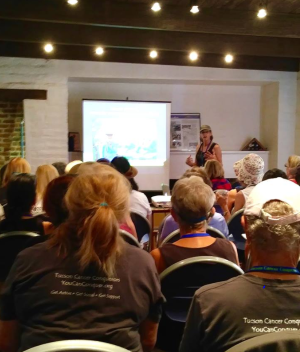 Thank you to our donors for their generous support!
Naomi Berkowitz | Sarah and Jack Schulman
Virginia Polanco Ellis | Quilt for a Cause