Hello Conquerors!
July brought the much-needed rain of the Tucson Monsoons to cool things off! If you think something like a little precipitation is going to stop a bunch of cancer survivors no need to worry! Rain or shine, you can always find us at the park.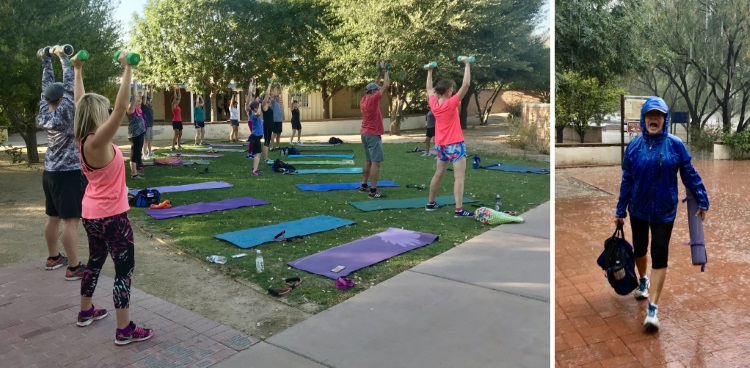 One of the important missions of TCC is to collaborate with other organizations that offer support to cancer survivors in our community. We were honored to share Coffee Café with Ginny Stasinski and Karen Keller, founders of Team FIERCCE - Friends Igniting Energy Running to Combat Cancer Epically. They shared with us how they turned their passion for running into a way to combat cancer epically and invited TCC members interested in running to join them. Thanks so much for stopping by TCC. You are always welcome!
Our many programs would not be possible without the amazing support of our community partners. We would like to express our heartfelt gratitude to water aerobics instructor Marjorie and the Lodge at Ventana Canyon for providing us a fun way to beat the heat. After a refreshing water work-out we headed to board member Lana's house for an al fresco Coffee Café'. Thank you Lana for setting up our "Beat the Heat" field trip and for your delicious hospitality!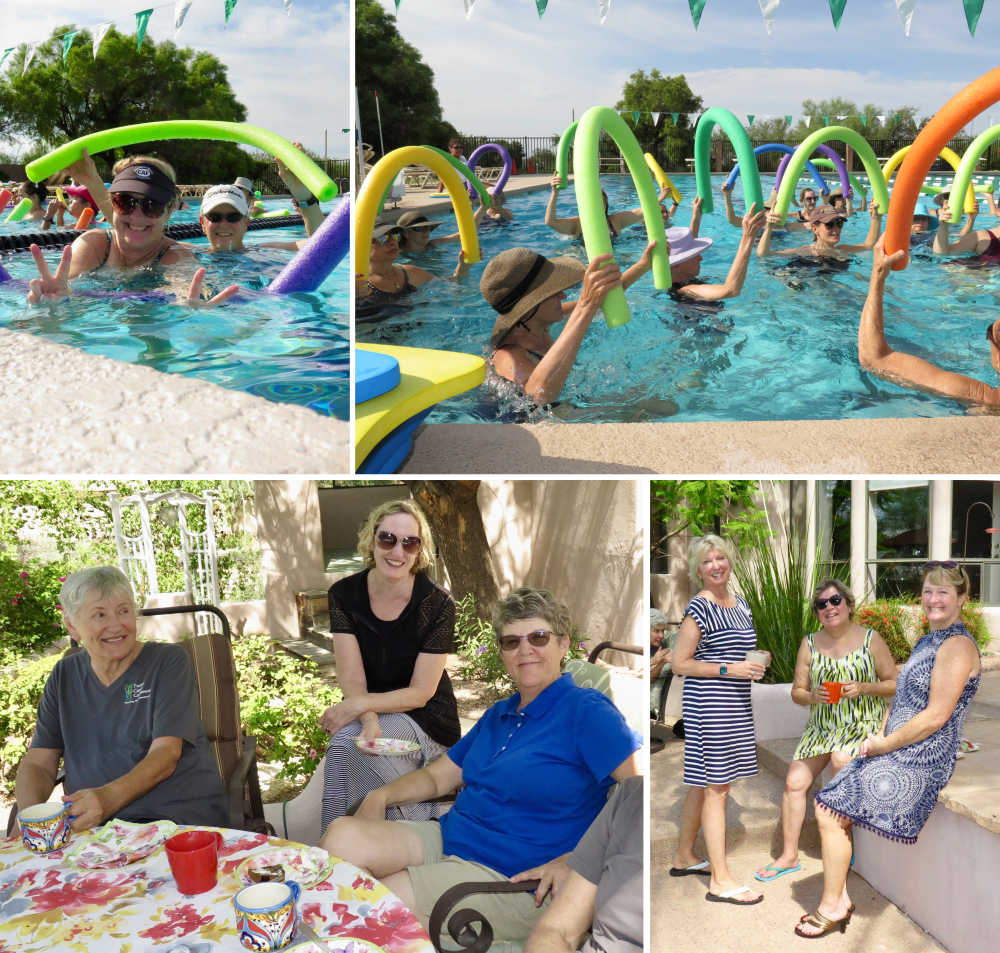 We encourage everyone to check out our Year in Review this month. This is a fun photo slide session presented by the Board to look back at where we've been this last year, and ahead to all the fun things we have in store for the membership. We are a non-profit organization and take transparency and good stewardship of our donor dollars very seriously. The Board will present our financial report and be on hand to answer any questions. This is your organization!


The Tucson Cancer Conquerors Board of Directors
Fitness Update
Get Fit Class:
5:30 PM Tuesday | 7:00 AM Saturday
Loop Walkers:
7:00 AM Saturday
Despite the heat and rain we have found lots of creative ways to work out at the park on Tuesday and Saturday, but what about the other 5 days? Too hot or too wet to work out outdoors without the encouragement of your TCC crew? Afraid of the gym because you're immune system has taken a hit with treatment and you are now acutely aware that people all around you are sneezing and coughing and touching every doorknob and piece of weight equipment?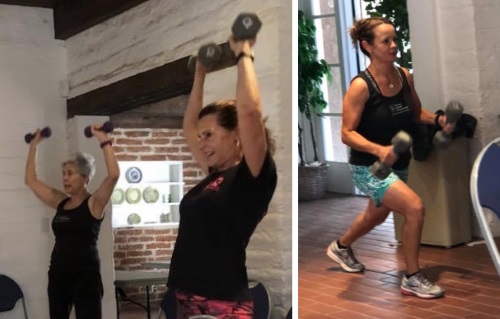 Being physically active is the best thing you can do for your health, not only for cancer prevention but also for a healthy heart. Heart disease still remains the number one killer of women. The American Heart Association and the Department of Health and Human Services recommends at least 150 minutes of moderate exercise per week in addition to strength training.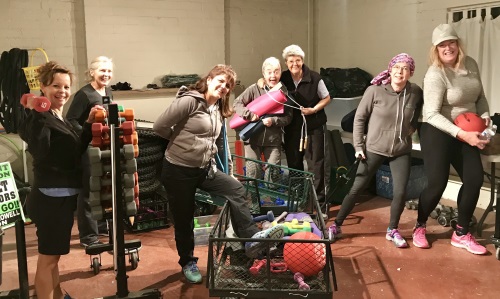 The good news is there are many things you can do indoors at home to exercise in-between TCC GetFit classes. Even better, invite a friend over to get fit with you! Click here to learn more about indoor exercises from the American Council on Exercise.
Garden Update
The rains have given new life to our garden, producing zucchinis, tomatoes, peppers and onions. The last of the onions were harvested and will no doubt show up for our Birthday dinner pot luck!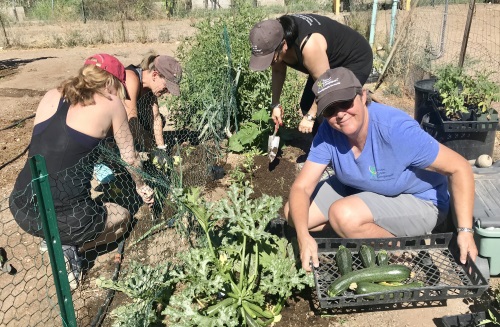 Did you know onions not only add delicious flavor to so many of our dishes, they are also really good for you? Onions are a nutrient-dense food, meaning that while they are low in calories, they are high in beneficial nutrients like vitamin C, Folate, minerals, and cancer-fighting antioxidants. Click here to learn more beneficial effects of eating onions at Medical News Today.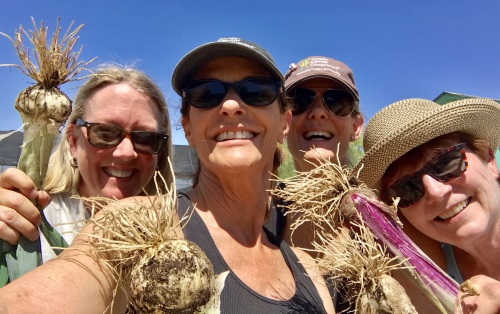 This Month's Events
Click on any event below to learn more on the TCC Calendar, and please RSVP to EVITES so we know you are coming.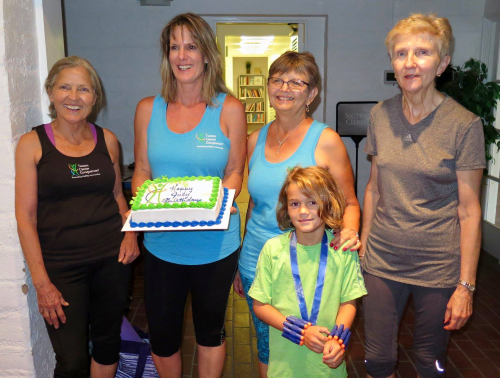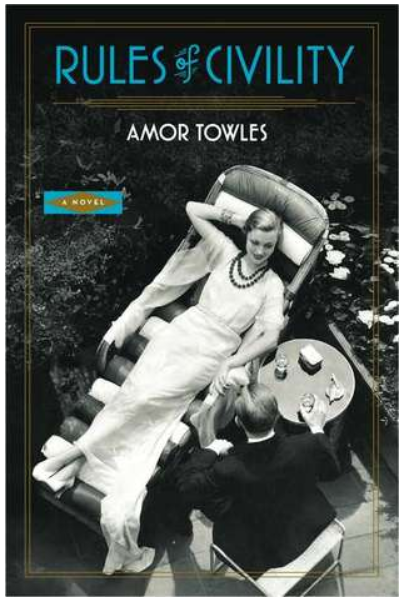 Next Month and Beyond
Be sure to save-the-date for these great upcoming events!
September 4, Tuesday, 5:30 PM, Roadhouse Cinema: Movie Night
- Come enjoy social hour food from 5:00 to 6:00 PM, followed by our own private screening of the movie Book Club, (in your leather recliner) with popcorn and birthday cupcakes! Family and friends are welcome! There's not a bad seat in the house, but sign up and pay early to reserve your seat! Reservations are available at TCC events; $10 for members, $20 for non-members.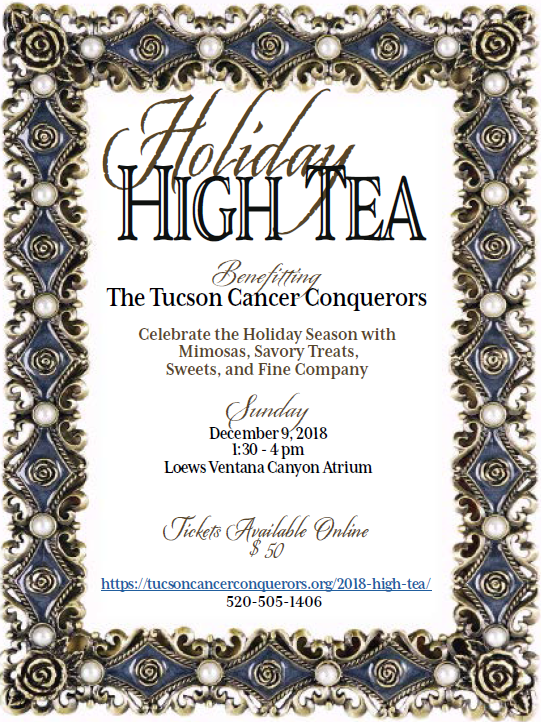 Thank you to our donors for their generous support!
Norma Zindahl | Loretta Hall | Holly Hutchison Cole