Hello Conquerors!
As the end of summer draws near (hopefully), we look forward to our members who have been traveling to return to town. We have so many fun activities coming up for the fall. A great way to celebrate with us is to join us at the park the first Tuesday of every month for our Birthday dinners. We celebrate all of the birthdays for the month, alternating pizza and salad with a delicious potluck courtesy of our members. We are often lucky enough to have advisory board member Chef Ken Harvey create amazing farm-to-table healthy dishes in front of our eyes. Fortunately, his son Austin is an August birthday baby, so Chef Ken brought the birthday cake!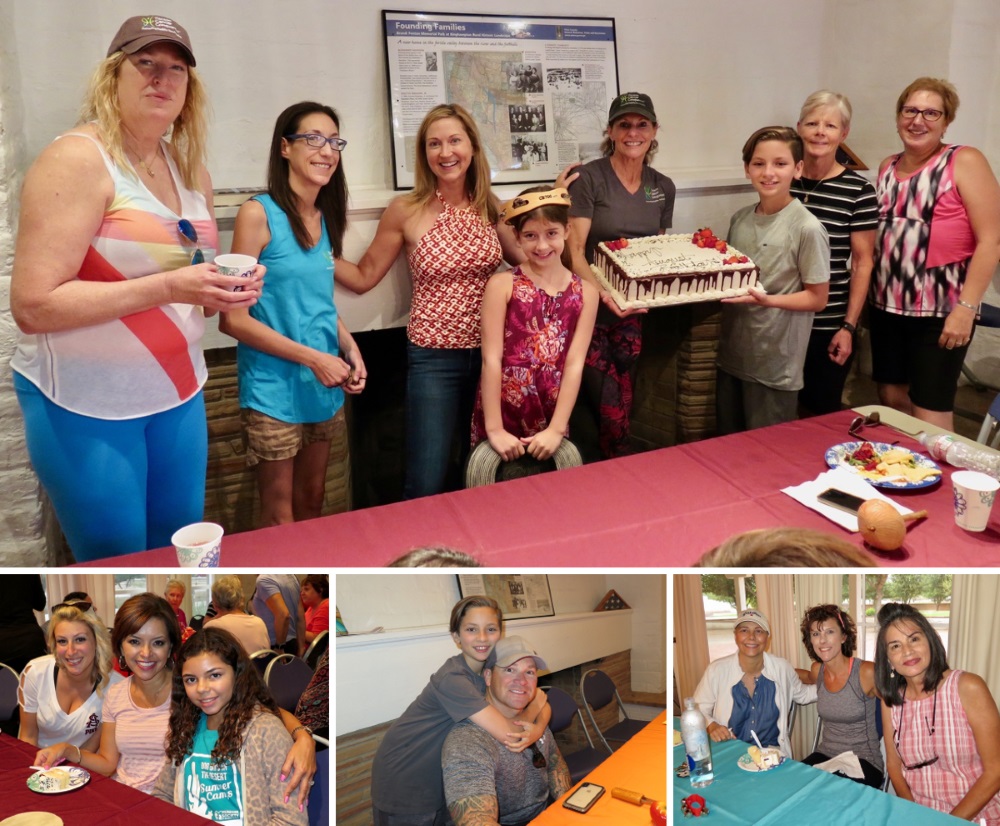 Just a reminder - Tuesday, September 4th our birthday celebration will not be at the Park. We will be celebrating September birthdays with a social hour and a private movie screening at the Roadhouse Theater.
Thank you to all who attended our Year in Review. We were able to share some fun pictures of the past year, looking back on where we've been and ahead to all of our new adventures. We were able to recognize our many donors and present to the membership our fiscal year-end financial report.


As a non-profit organization we take transparency and good stewardship of our donor dollars very seriously. If you were not able to attend, please stop in and take a few moments to fill out our member survey. This is your organization!
Ticket sales are now open to the public for our High Tea December 9th! Because we sold out last year, we have moved to a bigger venue in the hotel. The Tea is such a fun way to celebrate the holiday season with family and friends while supporting a really good cause… Click here to purchase your tickets online!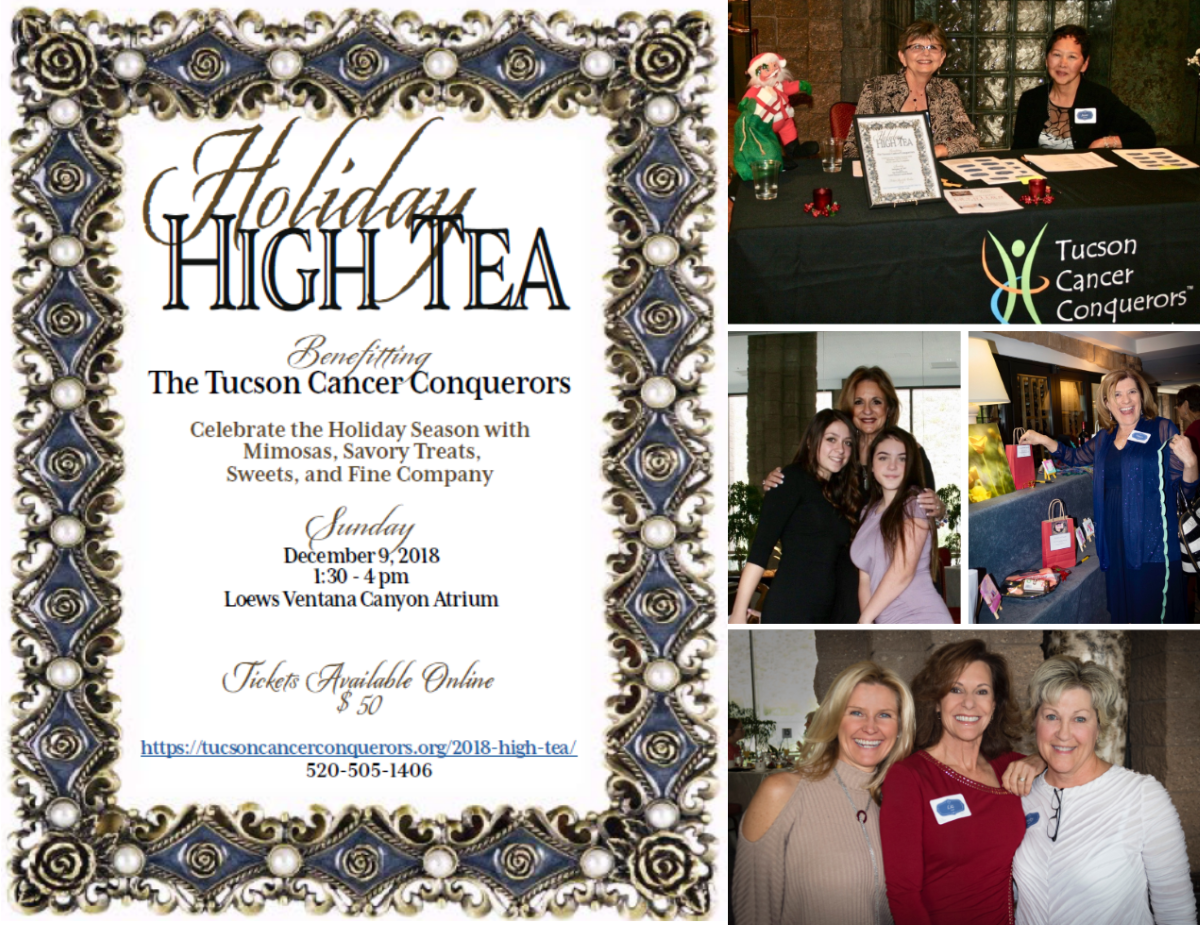 Our many programs would not be possible without the generous contributions of our community partners. This month we would like to thank the Southwest Division of Albertsons, Safeway, and Vons for their support of our community outreach efforts!

The Tucson Cancer Conquerors Board of Directors
Fitness Update
Get Fit Class:
5:30 PM Tuesday | 7:00 AM Saturday
Loop Walkers:
7:00 AM Saturday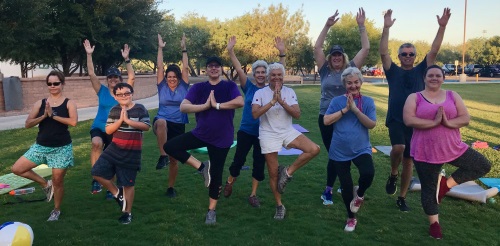 Our TCC Get Fit classes focus on functional fitness - exercises that mimic the movements of everyday life. Balance is a vital component of health and physical performance and is essential for activities of daily living like climbing stairs, squatting to pick something up, or carrying heavy loads.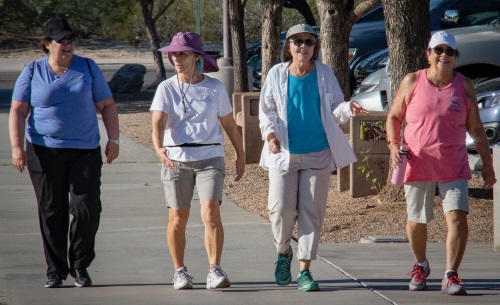 Garden Update
The rains and the evening cooler temperatures have given our garden some respite! Even when things were really hot and dry, our Basil plants have always flourished. Not only is Basil a resilient herb for your home garden, it is also delicious and packed with nutrients.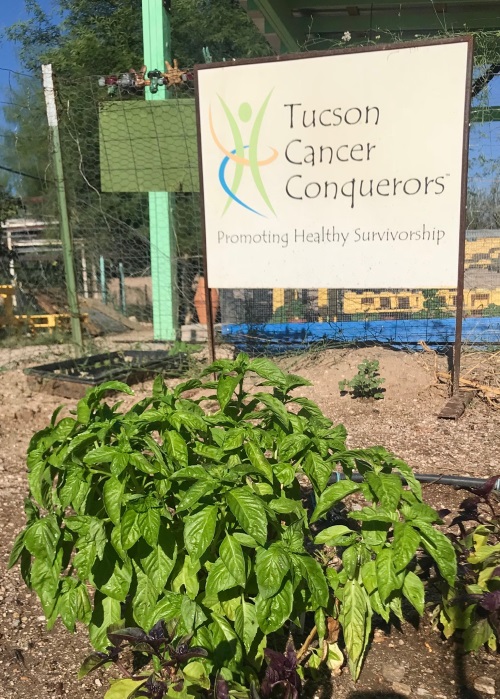 Basil is low in calories yet high in essential oils and other compounds that have anti-inflammatory, antibacterial, and antioxidant properties. Plus, ongoing research indicates that Basil may be the natural way to fight the effects of aging...click here to find out!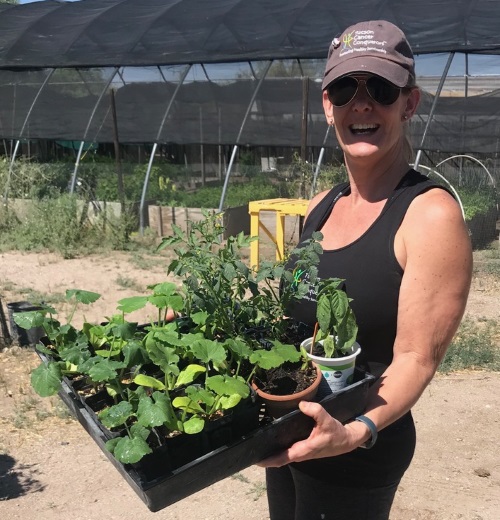 This Month's Events
Click on any event below to learn more on the TCC Calendar, and please RSVP to EVITES so we know you are coming.

September Special Notes - There will be no Book Groupies or Mindful Meanderings this month, but look forward to them in October.
Next Month and Beyond
Be sure to save-the-date for these great upcoming events!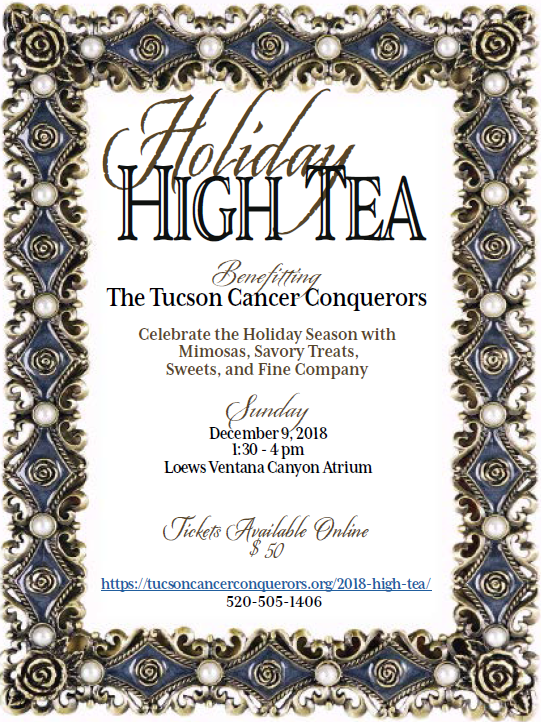 Thank you to our donors for their generous support!
Safeway Inc. | Jennifer and Thomas Margraf