Hello Conquerors!
October is always a busy month for TCC. It's a wonderful time to support and collaborate with other organizations who provide services and inspiration to those dealing with the challenges of a cancer diagnosis.

A large component of healthy survivorship is being in the company of other supportive survivors who are embracing life and moving forward in a healthy way. We kicked off the month by joining A 2nd Act for a fun 50's Girls Night Out! Thank you Judy Pearson for bringing us all together to share some inspirational stories and good times!

The American Cancer Society Making Strides Against Breast Cancer walk is a yearly event for TCC. So many of our members are alive and living well today because of research advances in cancer detection and treatment options. It was a beautiful day to get outside and share a walk through our Tucson streets with others. One of our very own members, Gila Ben-Jamin, was recognized by our Mayor as one of the events longest surviving, and certainly most vibrant, Cancer Conquerors – 45 years cancer free!
The Arizona Oncology Foundation is a wonderful partner with TCC. They provide educational information as well as many free services to the cancer community. They were kind enough to ask TCC to host a table at their annual Breast Cancer and Survivorship Update symposium. Thank you Becky Ohara for including us!
The Cancer Conquerors are so fortunate to partner with Pima County to be able to call Brandi Fenton Memorial Park our home. Just outside our clubhouse lies the beautiful Memorial Butterfly Garden. Friends and family can have memorial tiles created for their loved ones to be set in the wall of this peaceful garden.


This month we celebrated the life of one of our TCC sisters, Karen Kluchonic. Times like this are particularly hard for our TCC family. We call ourselves Conquerors but what does that really mean? It means sharing the power of our love and support that encourages and sustains us during our most difficult times…conquering worry, conquering loneliness, conquering fear. As a cancer support group, TCC has always been about how we live: powerfully, purposefully, and with profound gratitude. KK we will miss your bright blue eyes and your beautiful smile. You inspired and touched the lives of so many with your kindness.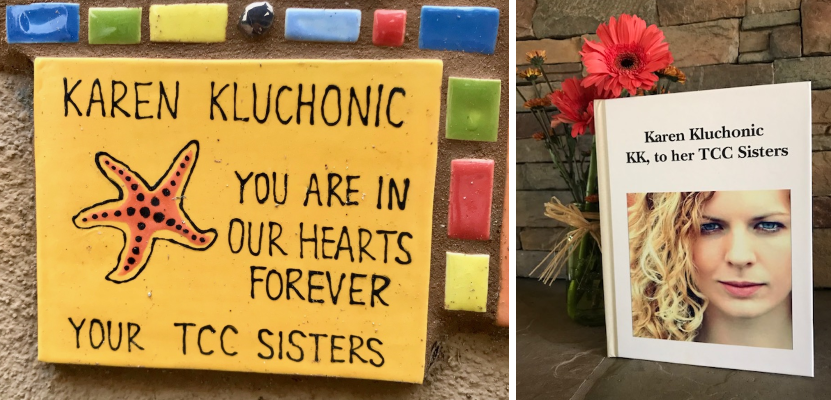 If you know someone who could use our support, please check out our many upcoming activities below. Bring a friend and join us…


The Tucson Cancer Conquerors Board of Directors
Fitness Update
Get Fit Class:
5:30 PM Tuesday |

8:00 AM Saturday
Loop Walkers:
8:00 AM Saturday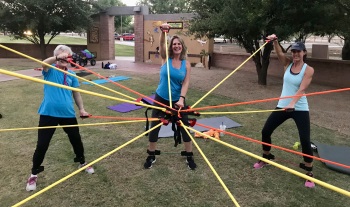 A new study by cardiologists reveals that of all the things you can do that might negatively impact your health, a sedentary lifestyle is the most deadly. In fact, poor physical fitness was actually worse than being diabetic or a current smoker! Click here to read the article.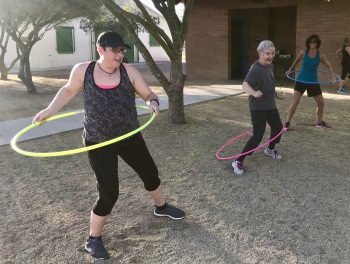 But here's the good news - there are lots of fun ways and lots of great people at TCC to help you to get more active! Join us!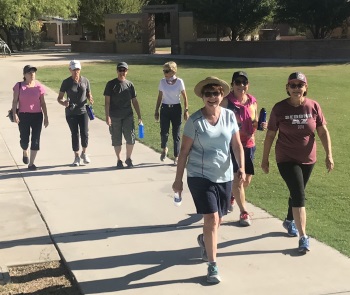 It's time to pay your third quarter Get Fit fee! Pay online in the Members Area or at any TCC event.
Garden Update
With the cooler weather we've planted our root vegetables - delicious Beets, Carrots, and Radishes! Radishes are root vegetables from the Brassica family. They are a good source of Vitamin C, an antioxidant that helps battle free radicals in your body and helps prevent cell damage caused by aging, an unhealthy lifestyle, and environmental toxins. They also contain compounds called isothiocyanates which help to purge the body of cancer-causing substances and prevent tumor development.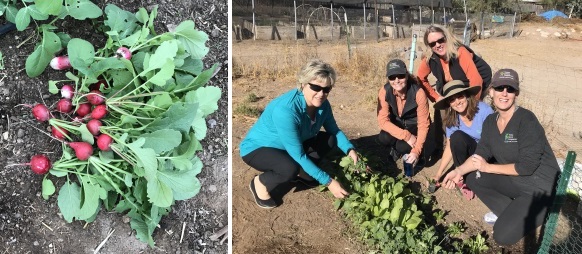 Not only are they crunchy tasty snacks on their own, but they also add a bit of zesty flavor to sandwiches, salads, and dips. When preparing radishes, don't toss the green parts! Radish greens are delicious and healthy. They are flavorful in salads or sautéed in a bit of olive oil and garlic.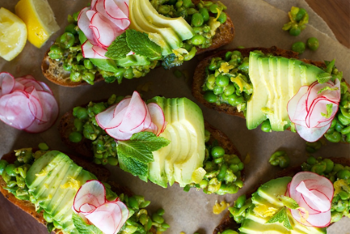 This Month's Events
Click on any event below to learn more on the TCC Calendar, and please RSVP to EVITES so we know you are coming.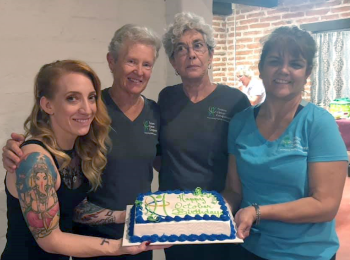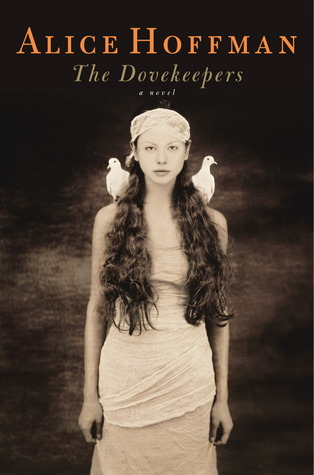 Get a head start by paying your 2019 TCC Membership at the Holiday Luncheon!
Next Month and Beyond
Be sure to save-the-date for these great upcoming events!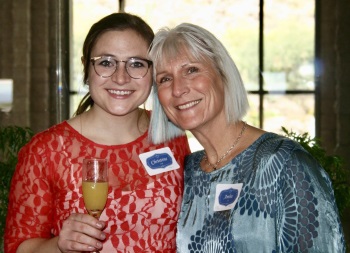 Thank you to our donors for their generous support!
Tohono Chul Park and Bistro | Tucson Botanical Gardens
Children's Museum Tucson | Roadhouse Cinemas | Mister Carwash
Kristine Jensen: Gallery of Food Botanical Gardens | Desert Bloom Boutique
Marianne DeLarco | Bonnie Boreson | Mary Anderson
Lindi Laws | Pam Chess | Rocky LaRose
Marty Plevel | Pam Hale Trachta | Judy Berman