Hello Conquerors!
We hope everyone had a wonderful Thanksgiving!

At TCC our mission is to empower cancer survivors to be proactive about their health through our many survivorship programs. In addition to activities that focus on exercise and nutrition, we stress the importance of being an informed advocate, not only for ourselves but for others. Through our quarterly educational breakfast seminars, we help to keep our members up to date on the latest cancer screening techniques and treatment options. This month we would like to extend our heartfelt thanks to Dr. Danielle Carroll from Radiology Limited for sharing her expertise in breast imaging. Because most breast cancers are not hereditary, her lecture on breast screening was informative not only for breast cancer patients but for everyone. Thank you, Dr. Carroll!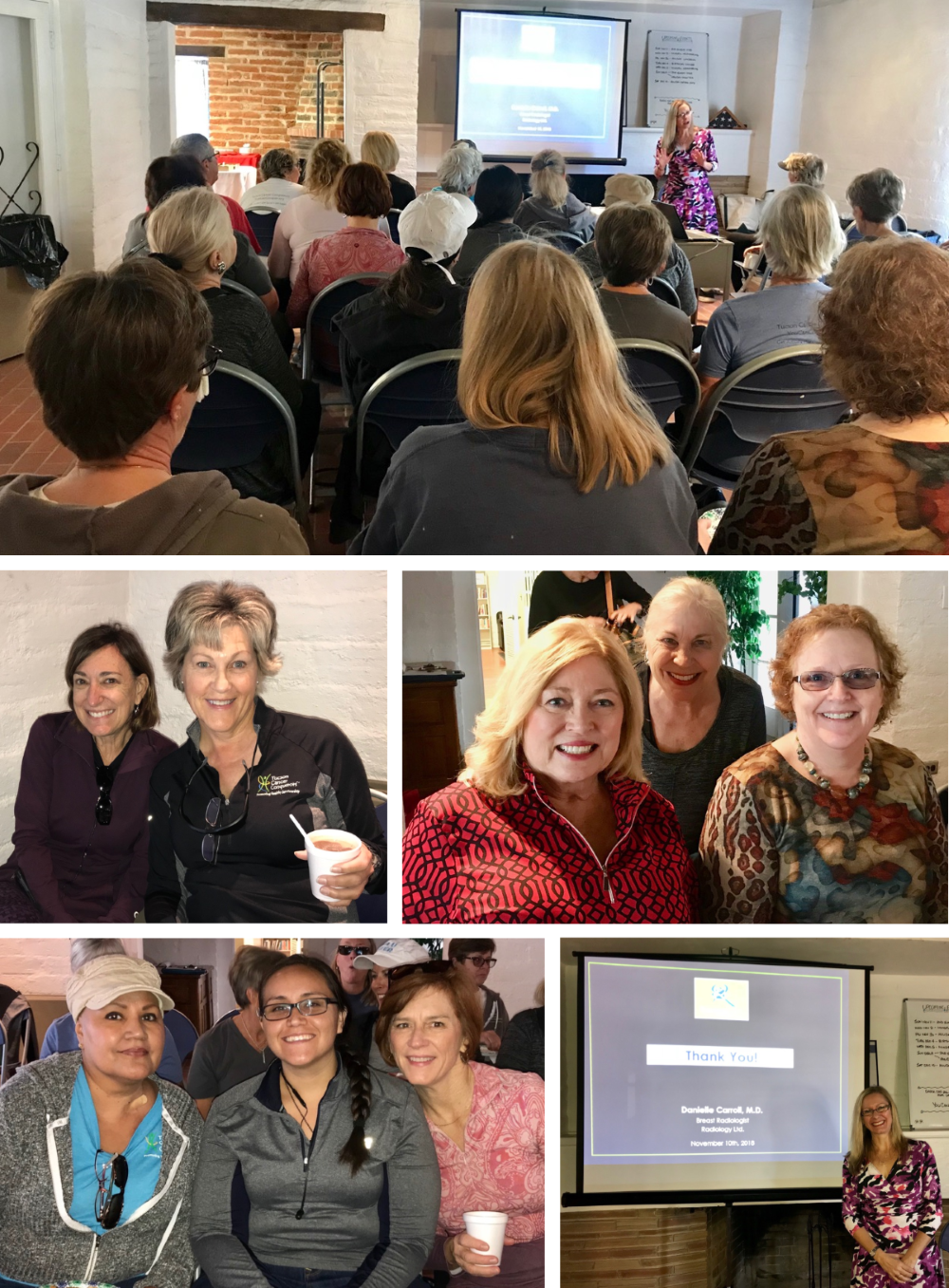 Most of our activities take place in the fresh air and November was a beautiful month to be outdoors. TCC supported our teal sisters in the National Ovarian Cancer Coalition walk on the University of Arizona Mall in the morning, and then headed up to Catalina State Park for lunch to celebrate BagIt's 15th anniversary at their annual Take a Hike event. It was great to see all of the individuals who eagerly volunteered their time to make these events happen. We are so thankful for the support of other cancer care organizations in our community. Working cooperatively, we can have the greatest impact in making a difference in the lives of cancer survivors and their families.
We topped off the month with a celebration of our members and supporters at our annual TCC Holiday Luncheon. Because we are an all-volunteer organization, we are so grateful for the many people who offer their time and provide support to our members and our TCC programs. A special thank you to our community supporters in attendance: Ms Norma Zimdahl, Tina Ernle from eegees, and Executive Chef Ken Harvey from Loews Ventana Canyon Resort. You all make a difference in our lives! Such a fun afternoon with great food and fine company! Be sure to join us next year -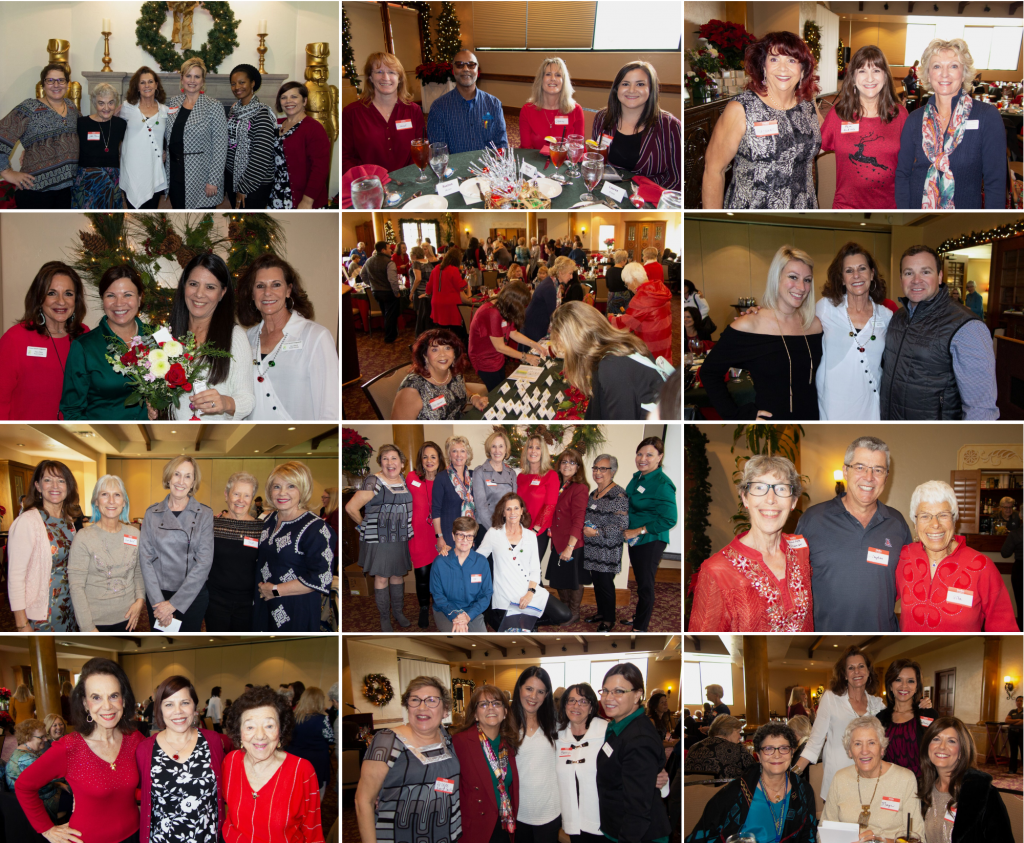 The Tucson Cancer Conquerors Board of Directors
Fitness Update
Get Fit Class:
5:30 PM Tuesday |

8:00 AM Saturday
Loop Walkers:
8:00 AM Saturday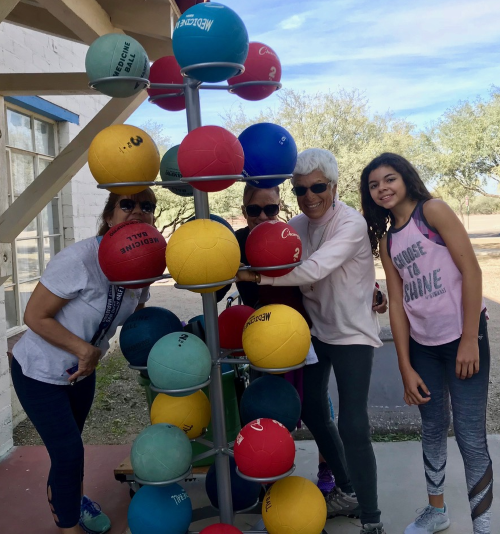 One of the best ways to stay motivated in your workouts is to change things up so your brain, and your body, don't get bored! Medicine balls are weighted balls that can be used to add resistance to certain forms of exercise. Because they come in all different weights, anyone can use them!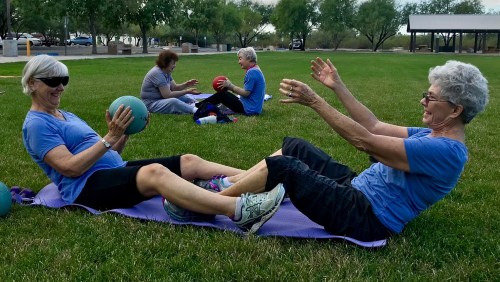 With the new year upon us, its time to recommit to your good health. Bring a buddy and Join us!
It's also time to pay for your 2019 TCC Annual Membership - which includes your first quarter of Get Fit for the new year! You can pay online in the Members Area or at any TCC event.
Garden Update
Its time to plant our fall garden! Because our tomato plants have continued to produce, we have let them overstay their season but its time to make room for new crops!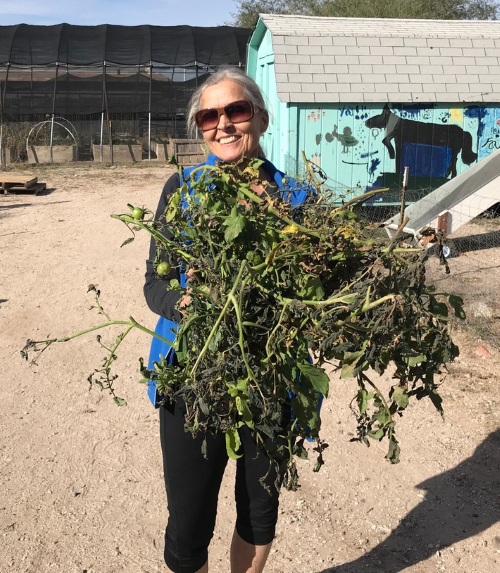 Please join us after Coffee Café, Saturday December 1st, for one last tomato harvest - everything must go! The following Saturday, December 8th, will be our Fall Planting Event! We could use some volunteers to pull up old crops and plant new seeds and veggie starts. If you have never checked out the garden please join us. Its a lot of fun and we'll have some treats for our workers!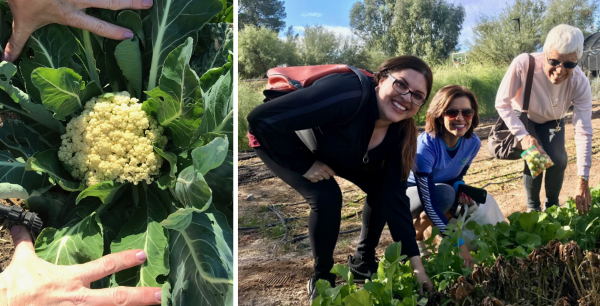 Our cauliflower plants are off to a great start. Did you know that cauliflower is a member of the antioxidant, cancer-fighting cruciferous family of vegetables? Research shows that cauliflower sprinkled with turmeric, (which contains the powerful golden-hued polyphenol curcumin), may be especially powerful in fighting cancer.


This Month's Events
Click on any event below to learn more on the TCC Calendar, and please RSVP to EVITES so we know you are coming.
NOTE: Thanks to all who joined us on November 30th for our annual Holiday Luncheon. December is a busy month - we will not be having our December monthly lunch, but please join us for our Holiday Coffee Café on December 15th!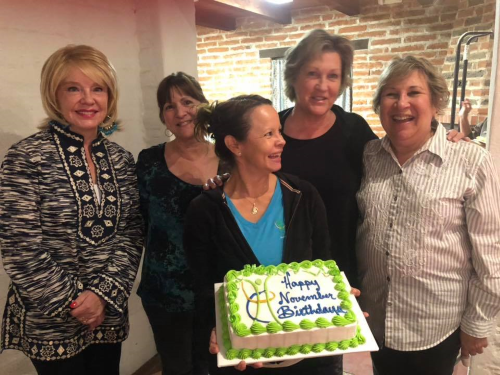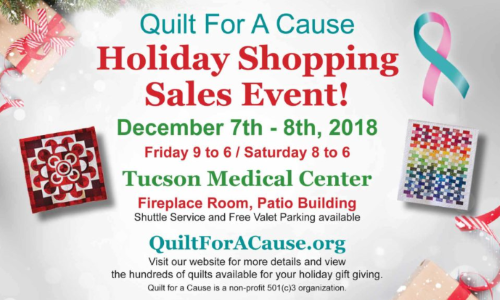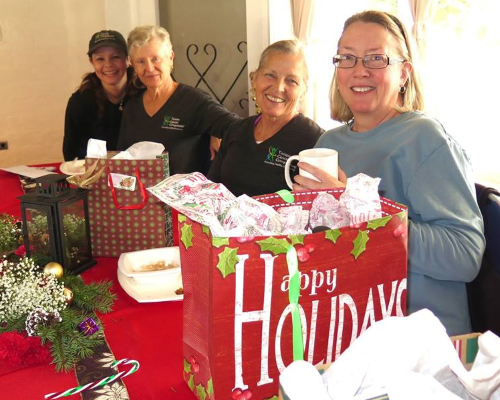 Next Month and Beyond
Be sure to save-the-date for these great upcoming events!
NOTE: There will be no Get Fit class on January 8th - bowling will be our workout!

Thank you to our donors for their generous support!
Frances and Joe Bettinger
Gadabout Salon and Spa
Alfonso Olive Oil
Pear Tree House
North Italia Restaurant
Trader Joe's
Arizona Diamondbacks
Barrio Brewery
Dr Frank Comstock at Lifestyle Spectrum
Arizona Attire
Dream Dinners
Seattle Chocolates