Hello Conquerors!
Happy New Year Everyone!

The Conquerors started off 2019 with food and festivities at our annual Bowling Birthday Bash! This is such a great family event and a fun way to be thoroughly entertained by a display of rather unique bowling styles. Thanks to all who participated in getting some exercise and helping us to celebrate our January birthdays!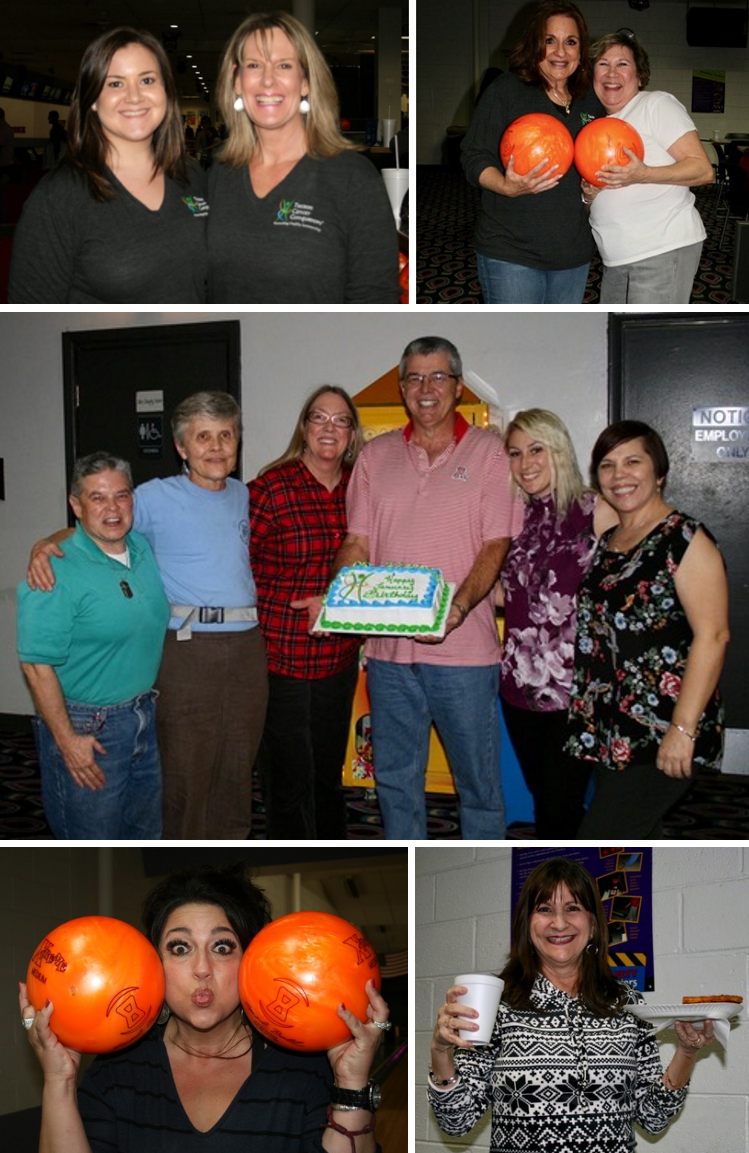 There are lots of ways to Get Active with TCC. Join us in the sunshine to help out in our organic garden, explore on a Second Sunday Hike, walk the River Park Loop, or participate in our Get Fit classes! If you've been wanting to add exercise to your New Year's resolutions, but don't know where to start or have some concerns about exercise limitations, come and check out our new Get Started class! Classes will initially be the 1st Saturday of the month, starting February 2nd at 8:00 AM. While the Get Fit class is more geared towards cardio, core and weight training, our Get Started class will focus on low impact toning, flexibility, and balance. You can do this!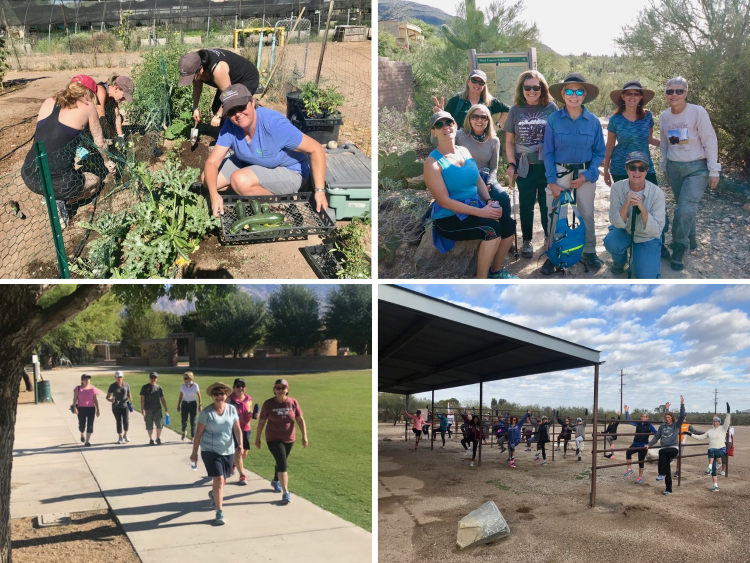 It's time for a TCC Social Hour! We have reserved tables outside at North Italia in the La Encantada shopping center on Monday, February 11th from 5:00 to 7:30 PM. We'll provide the snacks, but first…please wander over to Kendra Scott where TCC is having our Kendra Gives Back night. Why? TCC gets 20% of all jewelry sales from 4:00 to 7:00 PM that night! If you joined us for our December High Tea event, you saw Kendra Scott bling everywhere! Not only did they donate jewelry to our raffle and auction, they also presented each survivor in attendance with a beautiful piece of jewelry. This is a great opportunity to pick up gifts for Valentine's day or to add the matching pieces you've always wanted. Don't need an amazing piece of jewelry? Just stop by for some champagne and say hello! And please click here to share our TCC Facebook Event on your Facebook page so we can get the word out to as many people as possible!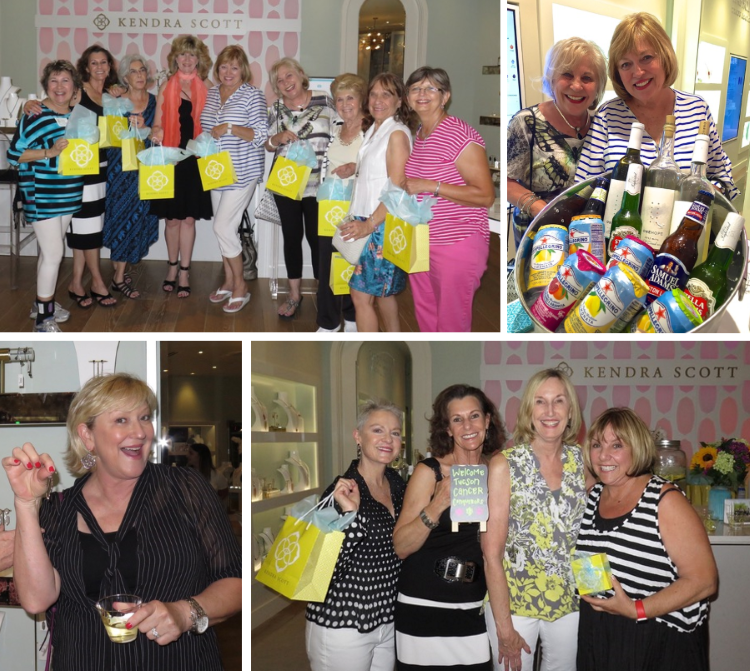 Save the date! TCC is planning our very first Community Open House Saturday, March 16th at the Park from 10:00 AM to 1:00 PM. Music, food, park tours, fitness fun, prizes, and a TCC garden cooking demo by our very own Advisory Board member, Executive Chef Ken Harvey. Our many programs would not be possible without the amazing support of our community partners. Loews has been an active TCC supporter, hosting TCC retreat events, providing a beautiful venue for our annual High Tea, and for letting us borrow their Executive Chef!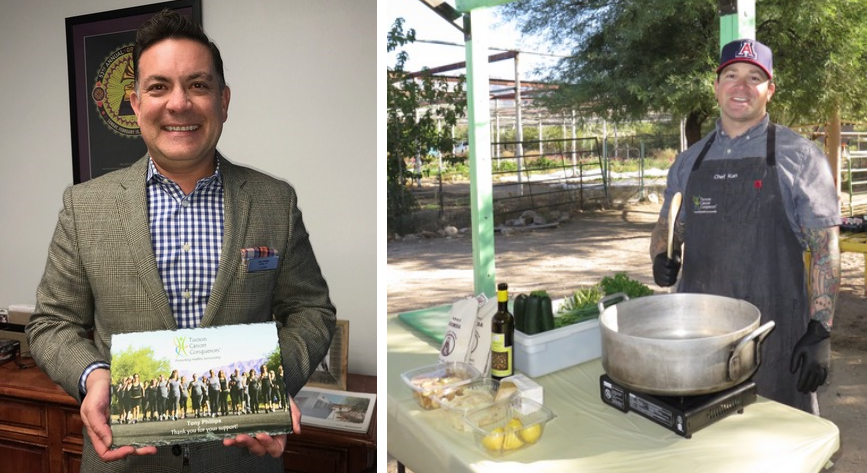 A big thank you to Chef Ken and to General Manager Tony Phillips of Loews Ventana Canyon Resort for the generous gift of their resources, time, and talents. You make a difference in the lives of cancer survivors and their families in our community!


The Tucson Cancer Conquerors Board of Directors
TCC could use your help!
Please consider joining a committee to volunteer at our Community Open House event coming up in March. Our first meeting will be Saturday, February 9th, 9:00 AM at the park, right after Coffee Café.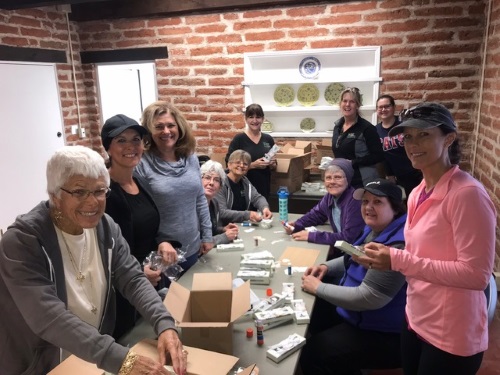 This will be fun and a great way to share with your community all the amazing support you provide to survivors and their families.
Fitness Update
Get Fit Class:
5:30 PM Tuesday |

8:00 AM Saturday



NEW!

Get Started Class: 8:00 AM, the first Saturday of the month
Loop Walkers: 8:00 AM Saturday

The literature is loaded with the beneficial effects of exercise on cancer recovery and long-term survival. These are good things, but at TCC our workouts are about so much more.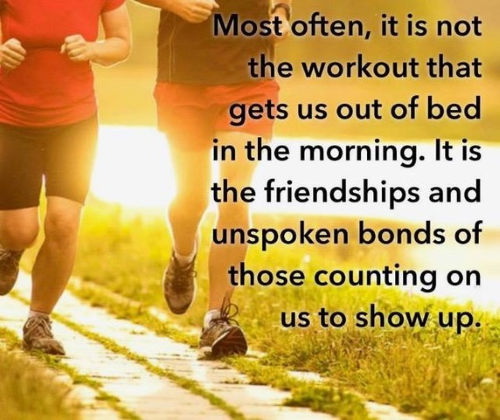 They are about comradery and laughs. They are about noticing when someone isn't feeling well or calling them just to check in if we haven't seen them in a while. They are about showing up, not just to exercise, but to catch up with friends and support one another.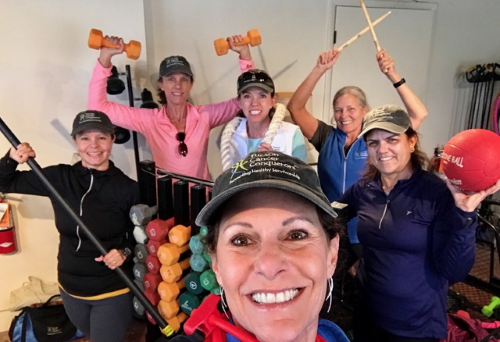 The research is clear - women who have a strong social network of support have lower recurrence rates and a longer overall survival. Social well-being is correlated with physical well-being, reducing depression and stress and leading to better health outcomes. NOW will you join us?

Click here to read the full article at CBSNews.com.
Garden Update
The days are warming up and our garden looks great! Thanks to all of our TCC gardeners, we have lots of healthy broccoli and greens that will no doubt show up as something delicious at our upcoming February birthday potluck.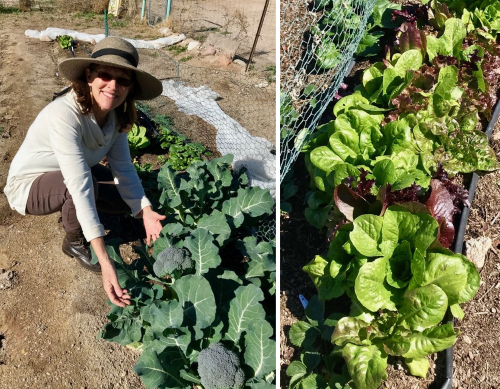 As a special garden treat, master gardener Dawn Messer shared a breakfast demo at Coffee Café using fresh-from-the-garden collard greens as delicious veggie wraps.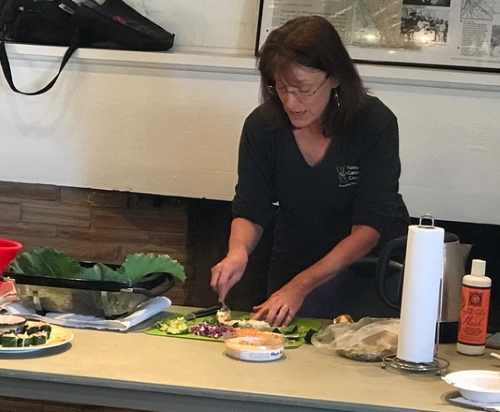 This Month's Events
Click on any event below to learn more on the TCC Calendar, and please RSVP to EVITES so we know you are coming.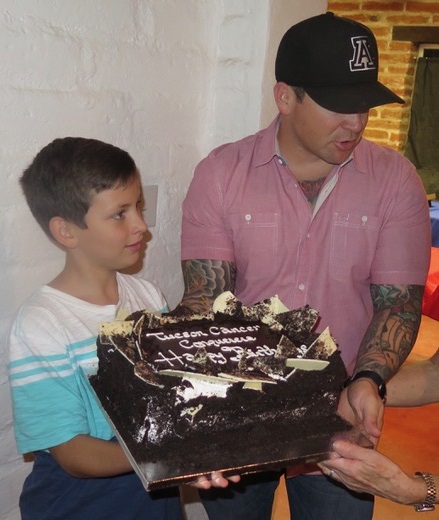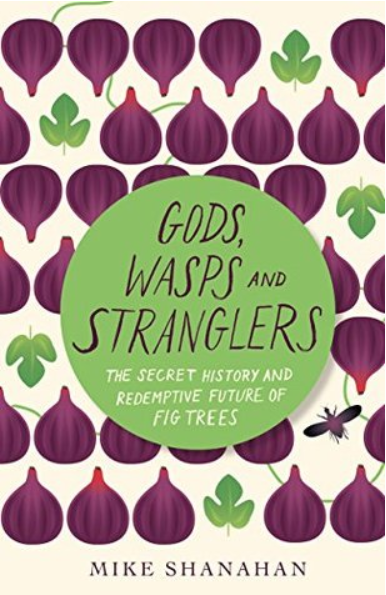 February 16, Saturday, 10:00 AM - Noon: 2019 Cancer Walk to Support Research at the Arizona Cancer Center
- Being held at The Highlands at Dove Mountain. Call 520-579-9574 to register.

Next Month and Beyond
Be sure to save-the-date for these great upcoming events!
Thank you to our donors for their generous support!
Network for Good - Mary Specio's Birthday Fundraiser
Liz Almli and Scott Sheftel
Mae Leonudakis
Betty Ann Warfield
George Kluchonic
Tricia Pacheco
Elexis Ellis
Leslie McPherson-Mitchell
Sylvia Buchanan
Valerie Polson, RN - Forever Fabulous Permanent Cosmetics
Kelly Medvec - Scout and Cellar Wines
Granny Vals Bakery
Joanne Stoecker Design
Stewart Kuper Jewelers
Ra Sushi
Gaslight Theater
Firebirds
Diana Madaras Gallery
Massage Envy
La Placita Cafe
Carrabba's Italian Grill
Fox Restaurants
Arizona Lottery
Vivace Restaurant
The Southern Arizona Blues Heritage Foundation