Hello Conquerors!
It was a busy month for TCC members out in our community. Part of our mission at TCC is to work cooperatively with other local support organizations to help those dealing with the challenges of a cancer diagnosis. First, we were honored to be asked by TMC to host an informational table at their Living with Cancer Symposium and to lead a Stretch and Balance class for the conference participants. Then it was off to the Rodeo to model in the Chicks and Chaps Fashion Show to benefit the Arizona Oncology Foundation. We are so happy to be a part of so many amazing organizations doing great things for survivors and their families. Thanks to all who participated!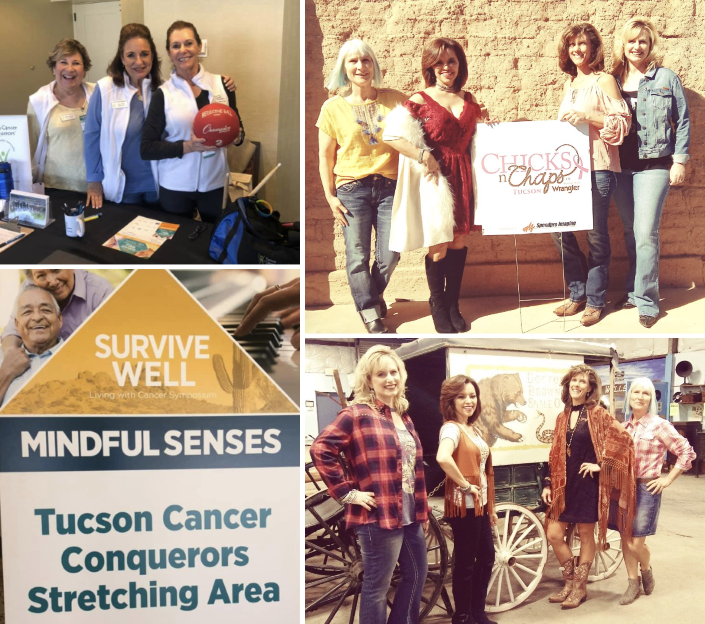 The Cancer Conquerors also teamed up with the American Cancer Society and the University of Arizona Women's Gymnastics and Basketball teams to honor all cancer survivors on Pink Night! TCC member and Arizona Athletics alumni Rocky LaRose was honorary team captain and spoke on behalf of survivors everywhere.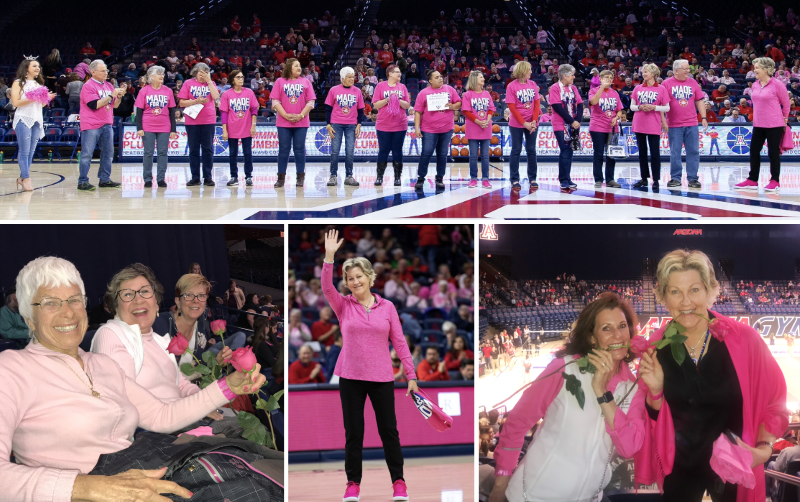 Well we weren't done yet…. after a stop off at Kendra Scott for our TCC Kendra Gives Back night we headed over to North for social hour. Much of what makes TCC unique is the social connection and support our members share. Not only was it a great time for us all to catch up – we also got to celebrate Chef Ken's Birthday. Happy Birthday Chef!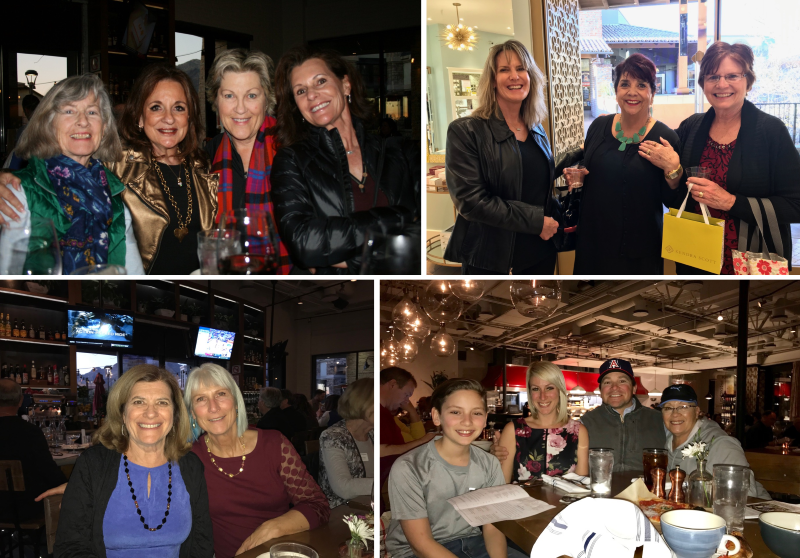 To keep members up on all the best ways to stay healthy, we hold a quarterly educational breakfast program. This month we were fortunate to have John Woolf, a licensed physical therapist and sports trainer, speak to us on the "5 simple steps to a more active lifestyle." The morning was educational, inspirational, and fun – thanks John!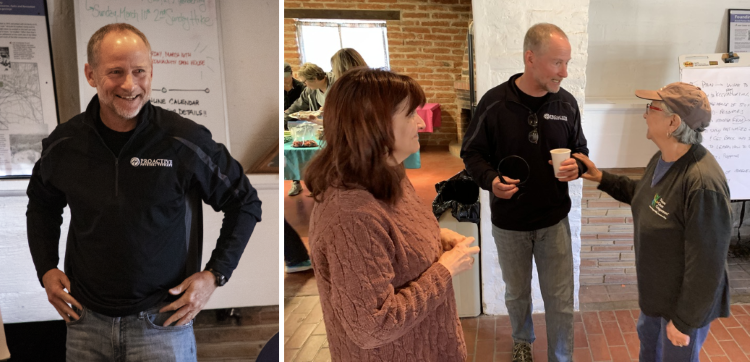 We are so excited to be hosting a family friendly community outreach event at the park March 16th! Check in the day of the event and pick up your free activity band that will allow you to pick up fun prizes at each of our TCC program tables, race through our inflatable obstacle course, participate in garden and exercise demos, and enjoy DJ music with delicious food.
Local businesses and area chefs will be creating a healthy and delicious experience for all of our guests. Follow the event our Facebook page for more fun details as we get closer…
All of our TCC programs would not be possible without our community partners. A heartfelt thank you to the owners of Arbuckles' Coffee, Denny and Pat Willis, for hosting our Community Open House Courtyard Coffee Café. "Arbuckles', The Coffee That Won the West" is a family owned and operated business since 1974.
The Willis Family brought Arbuckles' Coffee to Tucson, Arizona in 1979 from Harrisburg, Pennsylvania and continue to carry on the Arbuckle Brothers' tradition of roasting and distributing world-class coffees.
Within three generations, the Willis family have perfected the sourcing of quality coffees and teas to satisfy the independent food service operators and their elite clientele, as well as individual web customers-- one cup at a time. We are so glad they are sharing their delicious coffee with us. Thank you, Denny and Pat!


Mark your calendars for March 16th and we'll see you at the park!


The Tucson Cancer Conquerors Board of Directors
Fitness Update
Get Fit Class:
5:30 PM Tuesday |

8:00 AM Saturday



NEW!

Get Started Class: 8:00 AM, the first Saturday of the month
Loop Walkers: 8:00 AM Saturday

There is this myth that there is an inevitable decline from vitality and youth down a slippery slope to frailty and aging…nothing could be further from the truth!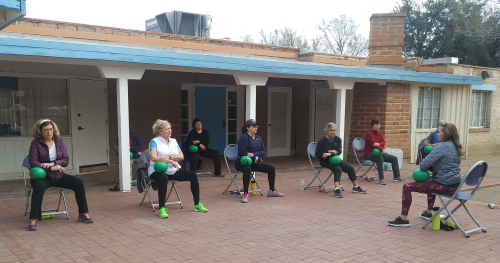 Our bodies were meant to move! TCC now has 3 Get Fit options on Saturday: Join our new "Get Started" Class the first Saturday of the month along with our regular Get Fit class and our Loop Walkers every Saturday...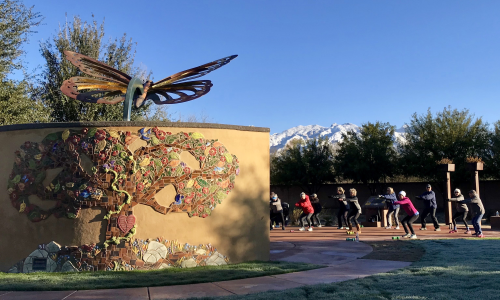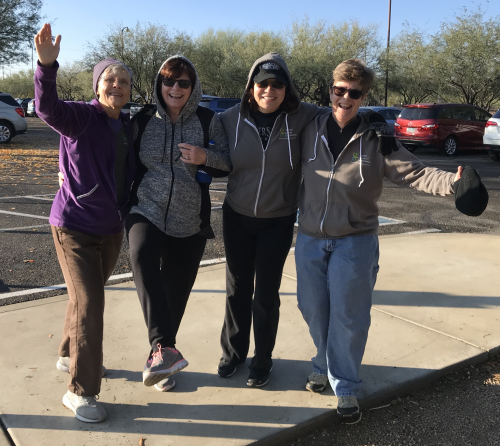 Garden Update
Even with our winter weather, we have an abundance of delicious Cauliflower and Broccoli, cruciferous vegetables that provide antioxidants and phytonutrients that can protect against cancer.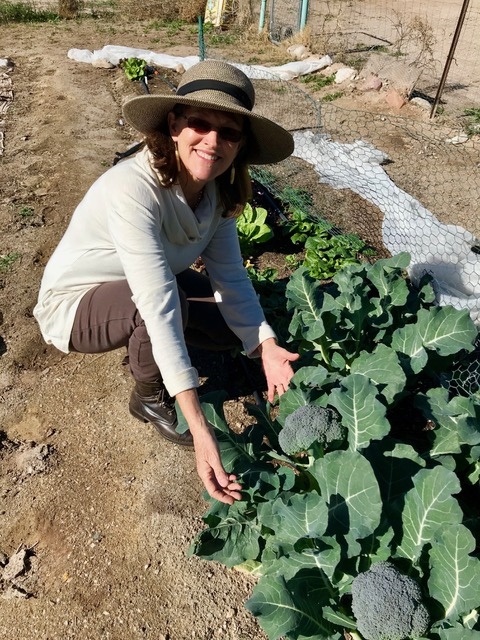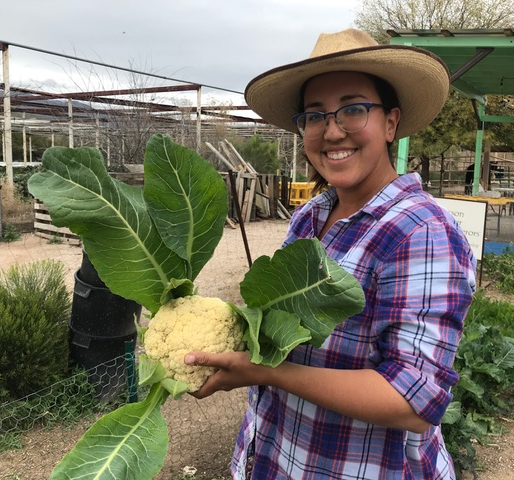 This Month's Events
Click on any event below to learn more on the TCC Calendar, and please RSVP to EVITES so we know you are coming.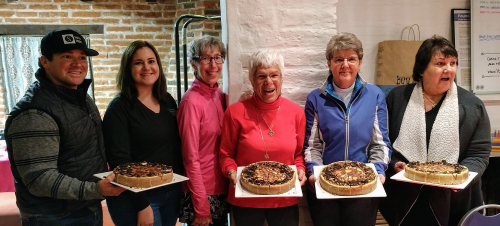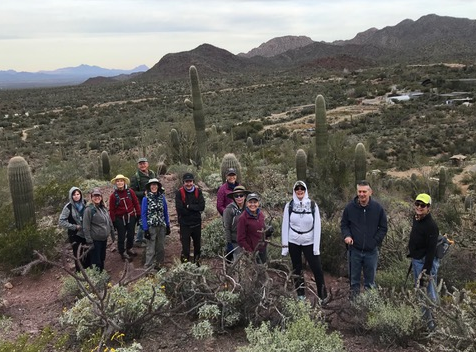 March 16, Saturday, 10:00 AM - 1:00 PM, Brandi Fenton Park: TCC Community Open House
- Join us for a community open house hosted by TCC featuring Mrs. Grant from 94.9 MIXfm. We'll have lots of fun events and prizes for the whole family plus delicious treats courtesy of Chef Ken Harvey of Loews Ventana Canyon Resort, Barrio Bread, Goodness Fresh Food and Juice Bar, Latitude Catering, Stern Produce, and Arbuckles Coffee. Family, friends, medical providers and TCC supporters are all invited!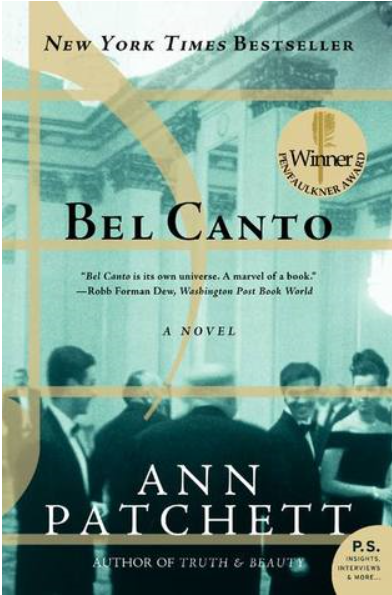 Next Month and Beyond
Be sure to save-the-date for these great upcoming events!
Thank you to our donors for their generous support!