Hello Conquerors!
April was such a beautiful month to be outdoors, especially with the heat of summer fast approaching. TCC doesn't rest during the summer. Our fitness classes and social activities continue with our beat the heat field trips and fun, creative ways to stay cool. Two of our outdoor TCC Get Active programs, Mindful Meandering and Second Sunday Hike, will be on summer hiatus to resume in the fall. In case you haven't been able to attend either of these activities, here's what you've been missing!


Mindful Meanderings are meditative walks led by TCC member Dawn Messer. Walking, mindfulness, and being in nature have all been shown to have positive benefits for a cancer patient's sense of well-being, and Mindful Meandering combines all three.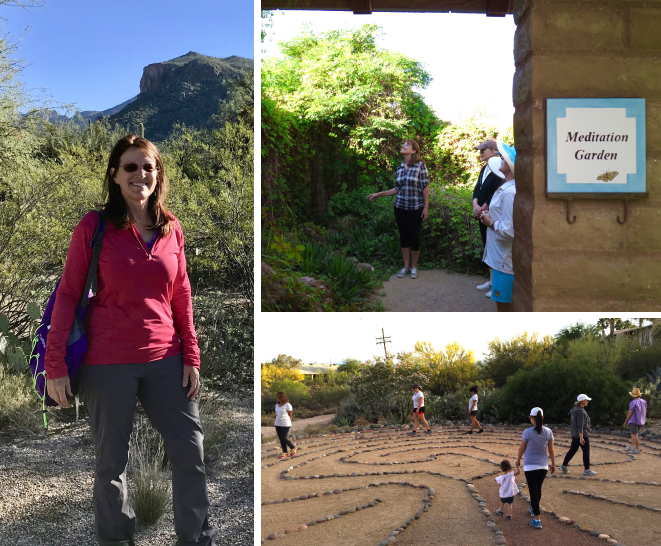 After her breast cancer diagnosis, Dawn attended a cancer retreat and participated in a meditative walk led by Carolyn Kortge, author of Healing Walks for Hard Times. She found the mindfulness walk wonderfully refreshing and soothing. Inspired by her experience, Dawn created Mindful Meandering walks here in Tucson so she could help other cancer survivors experience that same sense of peace and gratitude.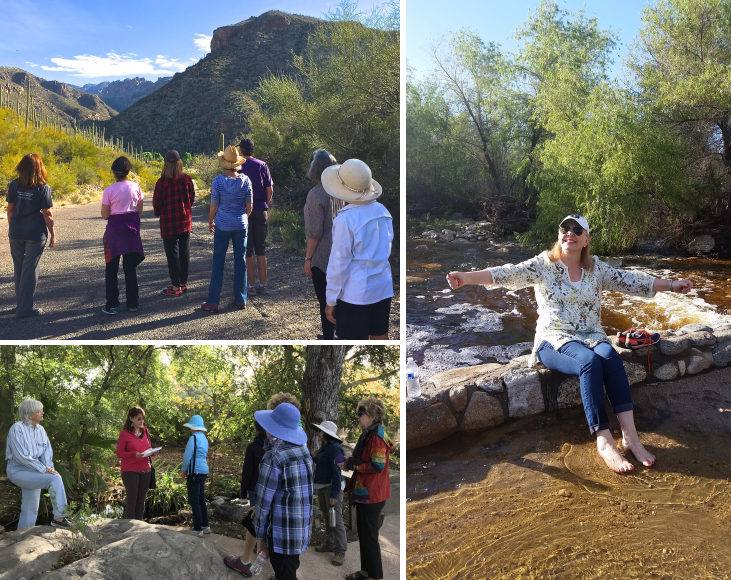 Mindful Meandering is held twice per month in the outdoor tranquility of Tucson's beautiful Sabino Canyon and Tohono Chul Park. Please be sure to join Dawn when Mindful Meandering walks resume in the fall.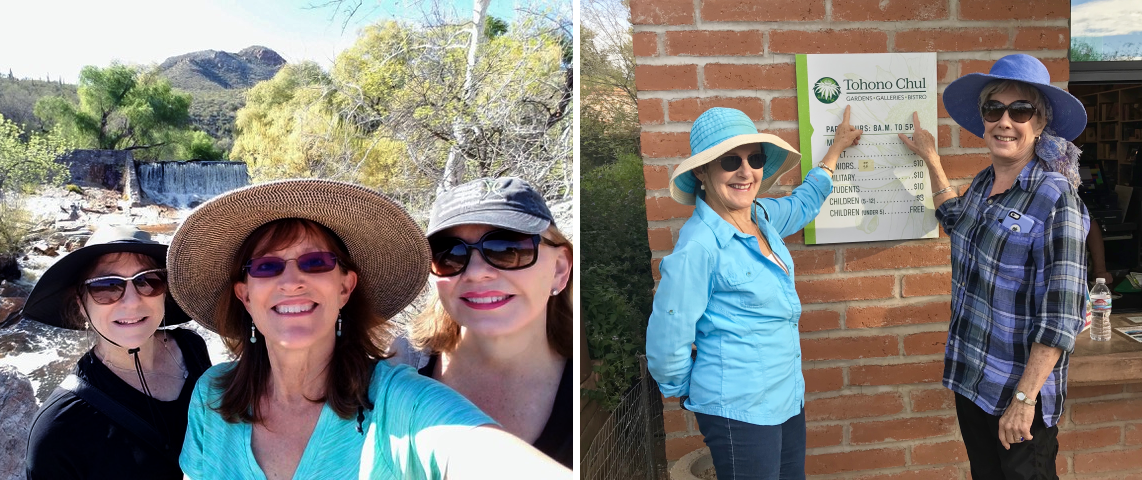 Second Sunday Hikes are led by TCC member Deb Heilig. When Deb is not busy managing the TCC website, she is out exploring the outdoors off the beaten path. Hiking has always been a satisfying adventure for Deb and it continues to be an important and healing part of her life as a colon cancer survivor.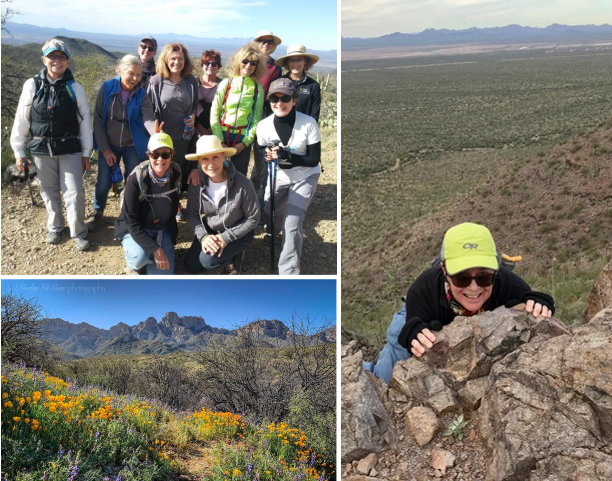 Deb is happy to share her knowledge of the many incredible hiking opportunities in our local Sonoran Desert. She and the TCC hikers together have "conquered" many of Tucson's most beautiful trails. Be sure to join Deb and the Second Sunday hikers on trail next fall!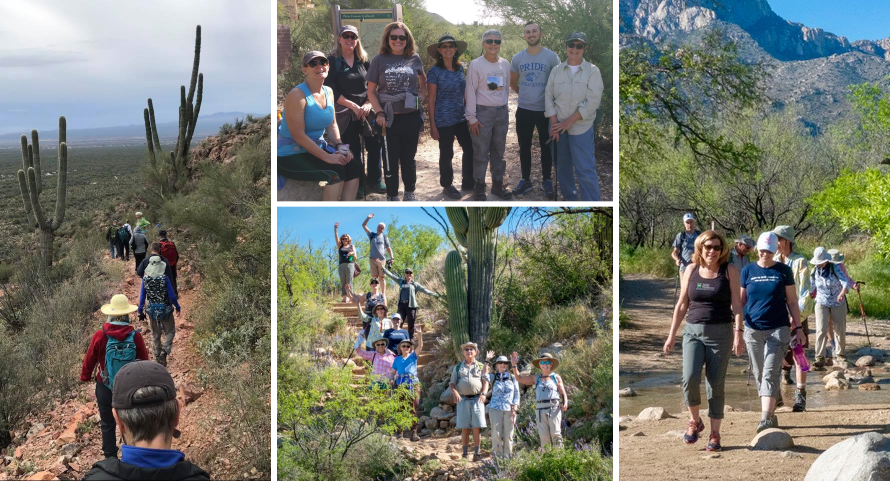 Our many activities would just not be possible without the amazing support of our local community. We want to thank reconstructive plastic surgeons Dr Richard Hess and Dr Sven Sandeen for being a wonderful source of information and support for cancer survivors. Thank you for sharing our pamphlets with your patients and helping us to get the word out about the support programs that TCC has to offer to those dealing with the challenges of a cancer diagnosis.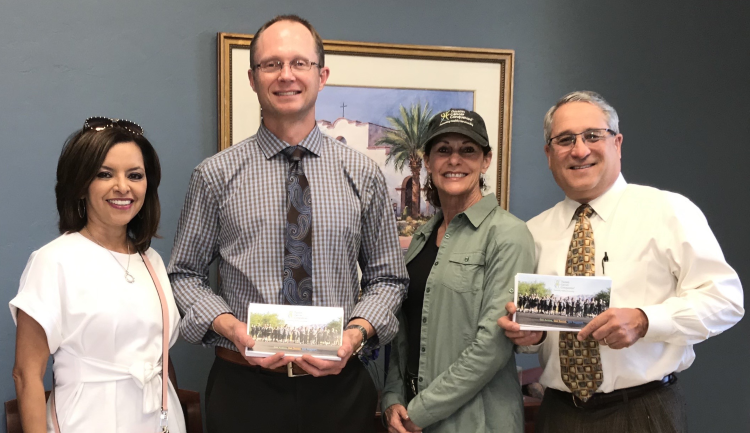 TCC Member Melinda Aragon, Dr Sven Sandeen, TCC President Dr Liz Almli, Dr Richard Hess
Also, please say hello to TCC member Melinda Aragon, our community outreach liaison. If you know of anyone who would like our pamphlets for their office, please let us know and we will send Melinda on over – thanks Melinda!


Stay cool and join us for our upcoming events!


The Tucson Cancer Conquerors Board of Directors
Fitness Update
Get Fit Class:

5:30 PM Tuesday |

8:00 AM Saturday



NEW!

Get Started Class: 8:00 AM, the first and third Saturday of each month
Loop Walkers: 8:00 AM Saturday

Our Get Started class is a hit so we are adding an additional class! Get Started classes will now be the first and third Saturday of each month. If you have been thinking about starting an exercise program but have concerns regarding injuries or your overall fitness level, Get Started class is the perfect place to…Get Started! Come to class and meet with one of our Certified Fitness Trainers to address your concerns and help you to find modifications so you are comfortable participating in class.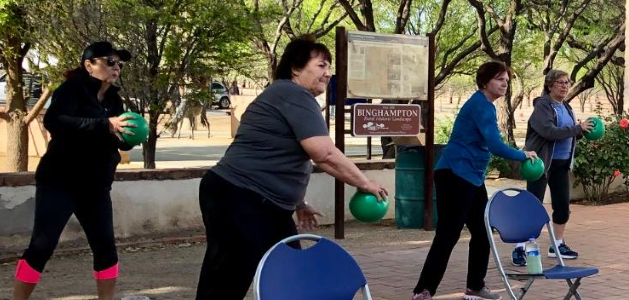 At TCC we are always trying to add new and interesting things to our fitness routines. Challenging your body in new ways is great for your overall fitness, plus a little variety keeps things fun! We love working out with our weighted medicine balls.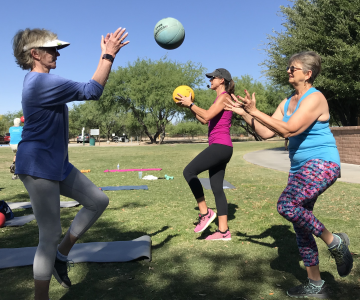 Medicine Ball Training has been around since the ancient Greeks discovered health benefits from exercising with weighted balls. These little balls can be used in so many ways and are great at building strength, challenging your core, and improving balance and hand-eye coordination.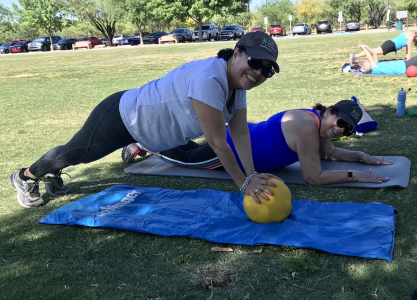 Garden Update
The TCC Garden is thriving: beets, carrots, squash, onions, strawberries, tomatoes and tons of sugar snap peas! Not only are snap peas nutritious, but they are also delicious and easy to prepare.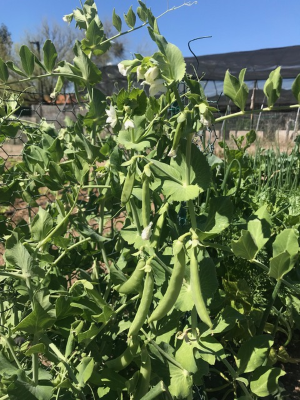 Due to their vitamin C, vitamin K and fiber content, sugar snap peas offer various health benefits, including reduced heart disease risk, improved blood pressure control, gut health and weight loss. Do you know the difference between snap peas and snow peas? Click here to learn more!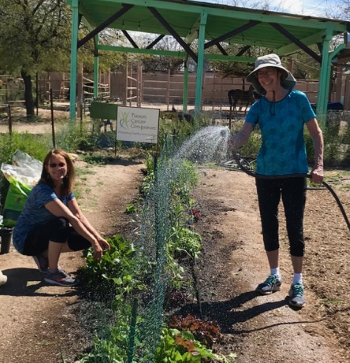 This Month's Events
Click on any event below to learn more on the TCC Calendar, and please RSVP to EVITES so we know you are coming.
May 4, Saturday, 9:00 AM, Brandi Fenton Park: Educational Presentation
- Join us for a presentation by Dr. Butch Levy on "Restoration and Rejuvenation After Illness and Cancer Treatment". Dr. Levy teaches Integrative Oncology with a focus on Chinese medicine and nutritional support. TCC is providing breakfast - please arrive a few minutes early so you have time to dish up and find a seat!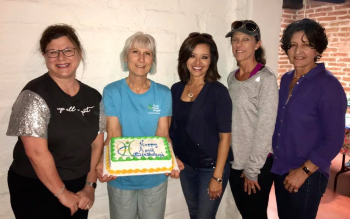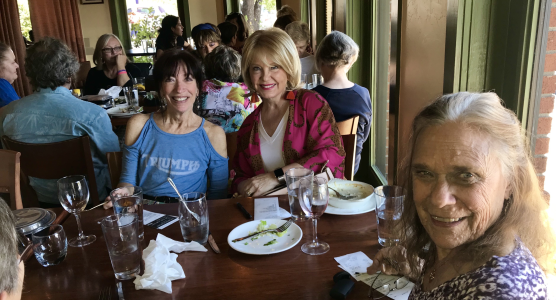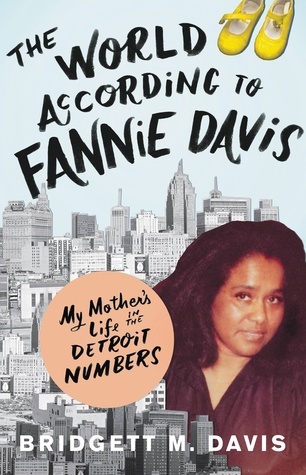 It's time to pay for your 2nd Quarter Get Fit classes! You can pay online in the Members Area or at any TCC event. If you are in active treatment there is never a fee to join us or participate - you are always our guest! If you have finished treatment and are looking for ways to stay healthy, feel free to bring a buddy and drop into class anytime and check us out.
Next Month and Beyond
Be sure to save-the-date for these great upcoming events!
June 1, Saturday, Brandi Fenton Park: Change to Summer hours with Get Fit starting at 7:00 AM and

Coffee Café

at

8:00 AM

!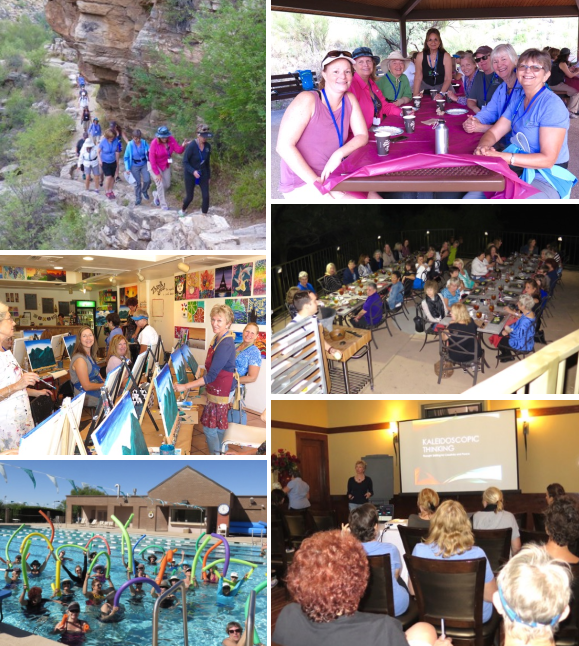 Look what you missed at our last Lodge retreat! Join us!

Thank you to our donors for their generous support!
Vinnie Morris | Pam Chess | Alice DeBuhr | Network for Good