Hello Conquerors!
We kicked off May with our monthly birthday celebration featuring Emily Rockey from Tanks Green stuff. Emily shared interesting info on bees and brought a variety of delicious local honey for us all to sample. Emily showed us how important bees are in helping our garden to grow and also helped us to understand their behavior so we don't run when we see them! Thank you to Tanks for supporting our TCC Garden and thank you Emily for joining us!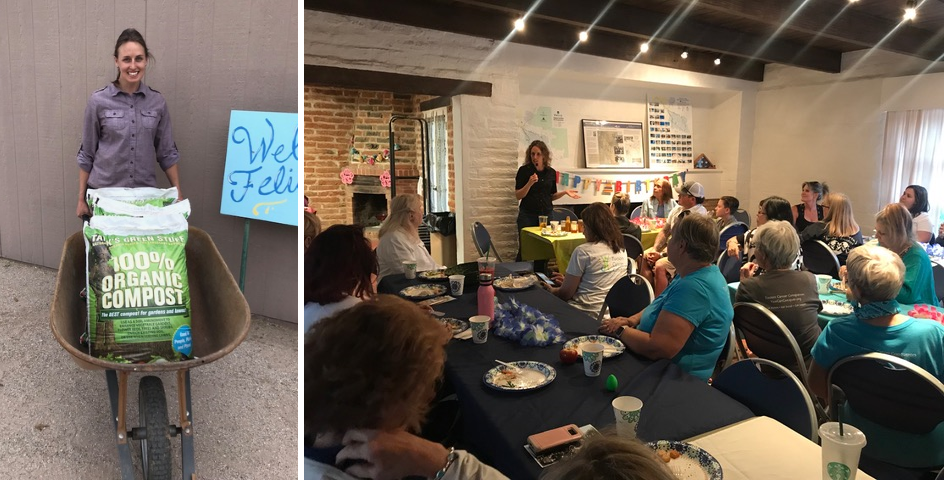 June's birthday potluck will feature a garden demo from our very own executive chef, Ken Harvey. With so much good stuff growing in the garden we are never sure exactly what his creation will be, but we are never disappointed! Chef Ken's demos are always educational and delicious with plenty of garden treats to take home. Birthday dinners are a great time to come and visit us and this is one you don't want to miss!
Last month at our quarterly educational event we enjoyed breakfast together while listening to our featured speaker Dr. Butch Levy share his presentation on "Restoration and Rejuvenation After Illness and Cancer Treatment". Dr. Levy teaches Integrative Oncology with a focus on Chinese medicine and nutritional support. His lecture was informative, interactive, and fun. Thank you, Dr. Levy, for your time and expertise!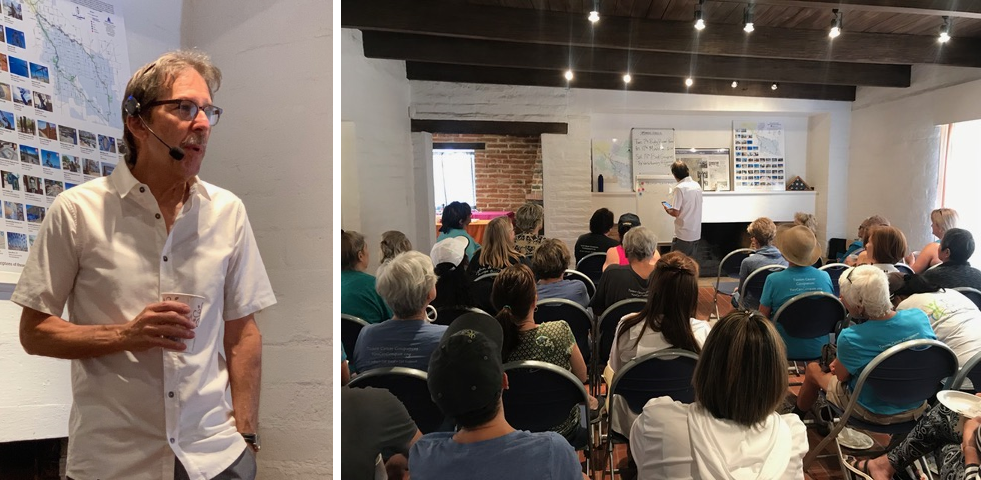 While May has been a gorgeous month for our TCC outdoor activities, with June comes warmer temps but never fear. There will be plenty to do with early workouts and trips to the garden, indoor social hours, movies, and "Beat the Heat" field trips. Think of it as TCC summer camp! Watch our calendar for summer fun and join us!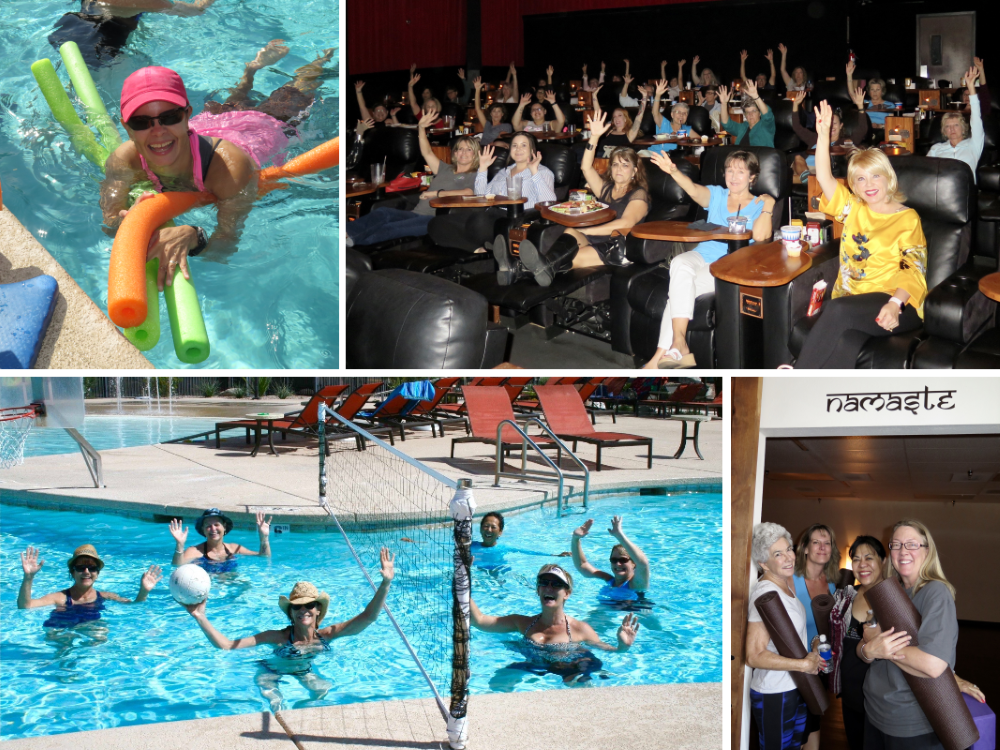 Stay cool and join us for our upcoming events!


The Tucson Cancer Conquerors Board of Directors
Fitness Update
Get Fit Class:

5:30 PM Tuesday |

7:00 AM Saturday



NEW!

Get Started Class: 7:00 AM, the first and third Saturday of each month
Loop Walkers: 7:00 AM Saturday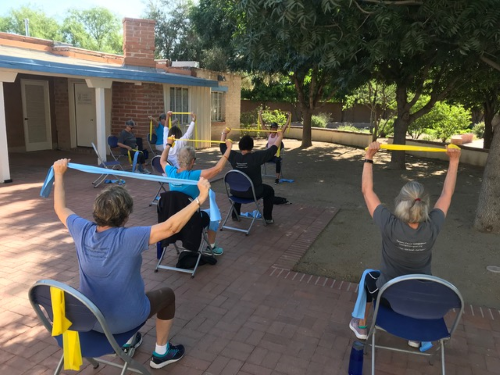 Our fitness team likes to shake things up to keep the workouts interesting. We've had a lot of fun playing with our drumsticks in our "Pound" workouts. Drumming is an effective full body workout combining cardio, balance, coordination, and core strength training with yoga and Pilates-inspired movements. You don't just listen to music while you workout, you make music!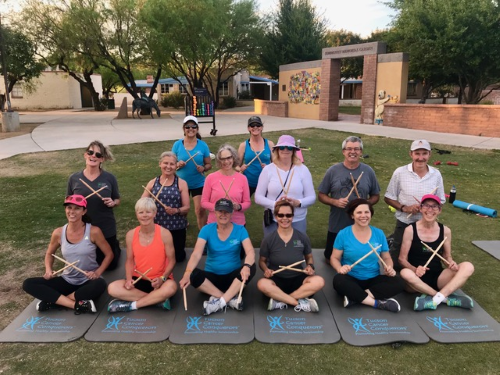 Anyone can do it and no bulky expensive equipment required. Adding that little bit of weight from the drumsticks requires extra coordination and balance, contracting your core with each movement. Yes, working out can be effective AND fun!


Garden Update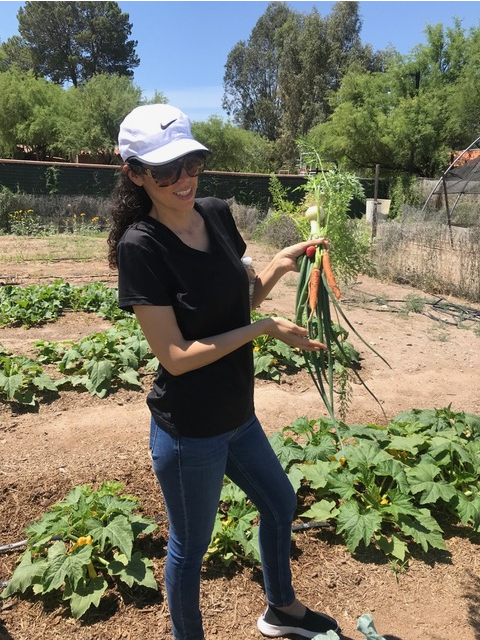 With the cooler temperatures our garden looks amazing. We have pulled up the last of the root vegetables and are now growing tomatoes, garlic, onions and tons of beautiful zucchini.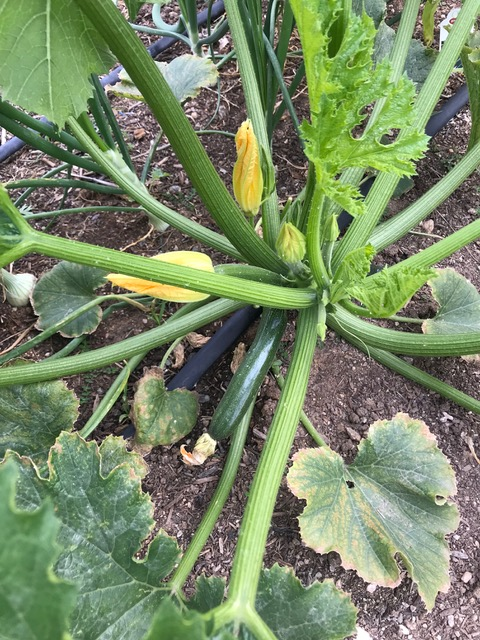 Zucchini is a type of summer squash that ranges in color from yellow to deep green. It has a tender texture with a slightly sweet flavor and is delicious raw - cut into zucchini sticks with hummus or guacamole, added to salads, or cooked - sautéed in olive oil or grilled. Its loaded with antioxidants, vitamins, minerals and fiber and at just 20 calories per cup you can munch on it all day! Come by the garden any Saturday morning and bring some home to try.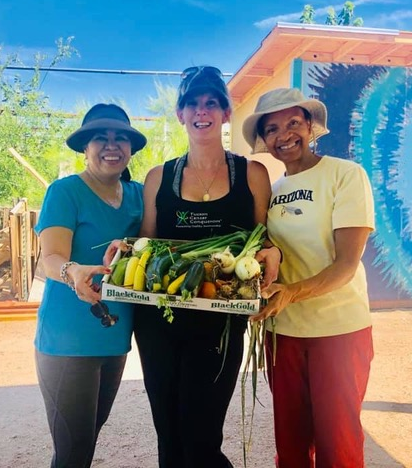 This Month's Events
Click on any event below to learn more on the TCC Calendar, and please RSVP to EVITES so we know you are coming.
June 1, Saturday, Brandi Fenton Park:

Beginning in June, our Saturday morning schedule moves one hour earlier to our Summer hours : Get Fit starting at 7:00 AM and Coffee Café at 8:00 AM!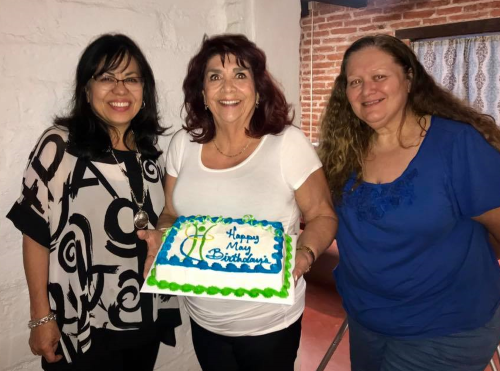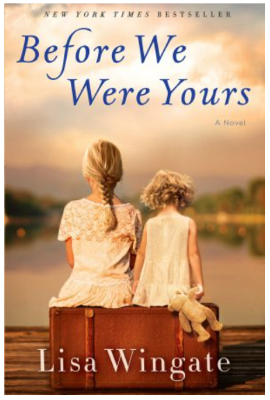 Next Month and Beyond
Be sure to save-the-date for these great upcoming events!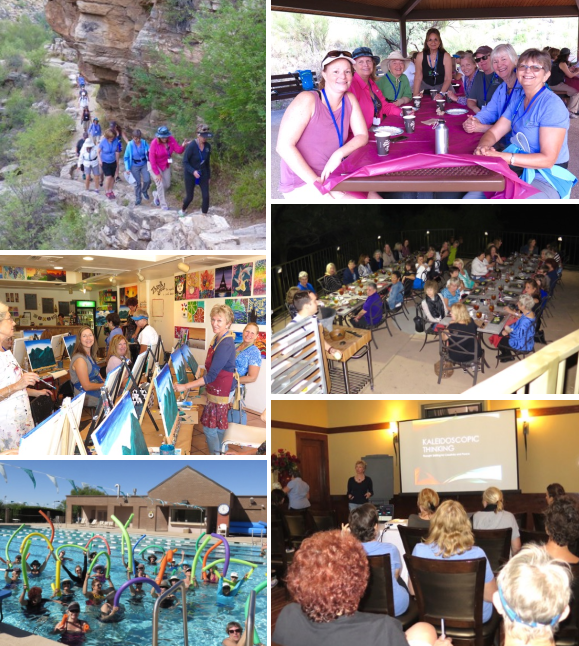 If you have financial concerns, please contact Pam Chess or Arlene Kutoroff. We do not want money to be a factor in your ability to participate.


Thank you to our donors for their generous support!
Teri Merickel in honor of Jayme Harkins
Cindy Lutz in honor of Jayme Harkins