Hello Conquerors!
Even though its June, the mornings have been so nice that we have been able to enjoy our Saturday morning Coffee Café Al Fresco! This is a great opportunity to network with other TCC survivors and supporters and check out what's happening. Our amazing resource center is open and there is always something tasty to try with friendly people who love to share. Occasionally we are away on a field trip so be sure to check out our interactive website calendar to see where we will be next.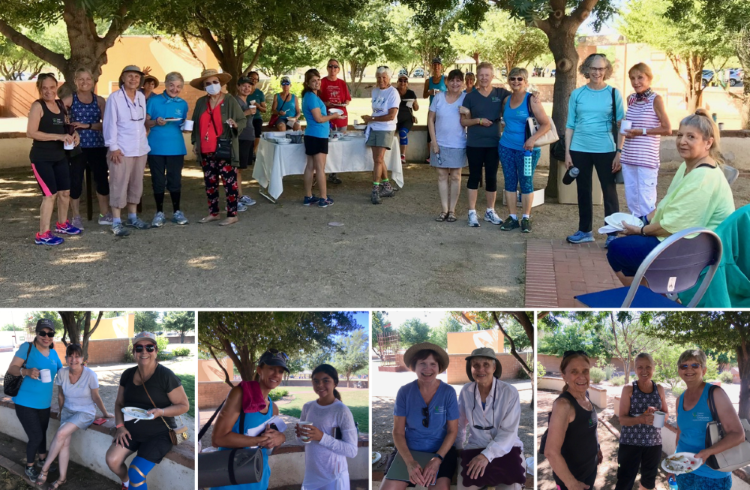 Our beat the heat field trip for June was a wonderful outing to the Mindful Yoga Studio. Owner Shraddha Hilda Oropeza graciously led us in Yoga Innercise, a slow, more mindful Yoga involving positive affirmations and gentle stretching to benefit both mind and body. It was a peaceful and restorative morning, leaving us rejuvenated and ready to embrace the day. Not quite ready to start the daily chores, many of the members then walked across the street to share a fun breakfast together. A heartfelt thank you to Shraddha Hilda for inviting us into her wonderful healing space and sharing her time and energy.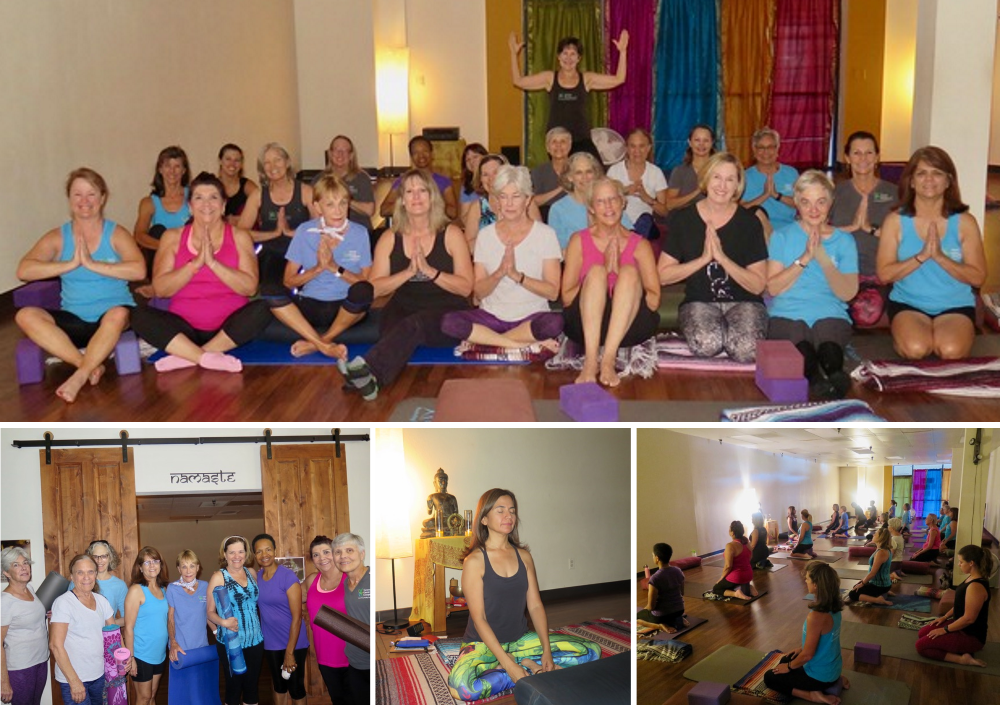 Once again, our Tuesday birthday dinner was full of members and supporters ready to celebrate our June Birthdays. In front of a packed house, Executive Chef Ken Harvey taught us all about herbs and then created a delicious marinade that a lucky TCC member got to take home. Our featured garden vegetable this month was the zucchini and he did not disappoint with his delicious Calabacitas for all to share. Thank you, Chef Ken, for being such an amazing supporter of our TCC healthy nutrition mission! Also thank you to Ginny Spencer and our creative celebration committee who have made our birthday celebrations so festive and fun!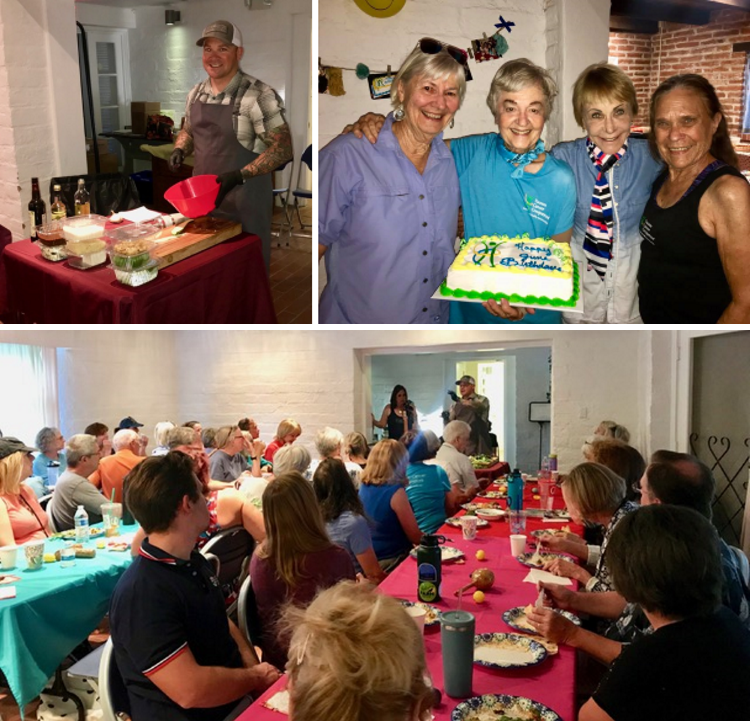 The board at TCC is an all-volunteer working board made up of talented and caring individuals who are passionate about the mission of TCC: To empower cancer survivors and the communities that support them to achieve optimal wellness. As we close out our fiscal year, several board member terms are coming up. We would like to recognize and extend our heartfelt thanks to Arlene Kutoroff and Carole Wymer for their amazing service to our organization as they leave their positions on the TCC Board of Directors.
Since 2014, Arlene has served as the Board Secretary and the co-chair of the Get Social Committee, planning retreats and everything social. Though she has finished her term on the board, she will continue to be active on the TCC social committee, support programs, and community outreach events as these are her passions. Thank you Arlene! Arlene is currently expanding her advocacy efforts to include participation in the Society for Integrative Oncology Patient Advocacy, the U of A Cancer Center Advisory Board, and the National Comprehensive Cancer Network Political Action Program.
Carole Wymer has served on the TCC board since 2014 as the Director of Fitness. She has been instrumental in overseeing the growth of our Get Fit program, coordinating equipment, lesson planning, scheduling, and fitness field trips. She is also a knowledgeable, creative, and inspiring fitness instructor! This is in addition to her professional career as a Clinical Assistant Professor in the Department of Speech, Language and Hearing Sciences at The University of Arizona. She also serves as the Director of The Child Language Center, a non-profit community outreach program providing early intervention services to children with speech or language disorders. Thank you Carole!
There are so many gifted individuals in our TCC membership, and we are thankful when they offer their time and talents for our organization. Next month we will be featuring our new board members and other board updates…stay tuned!
Stay cool and join us for our upcoming events!


The Tucson Cancer Conquerors Board of Directors
Fitness Update
Get Fit Class:

5:30 PM Tuesday |

7:00 AM Saturday

Get Started Class: 7:00 AM, the first and third Saturday of each month
Loop Walkers: 7:00 AM Saturday

Planks anyone? The plank is one of the best exercises for core conditioning as it improves posture, supports a healthy back, enhances overall movement and coordination, and tones your midsection.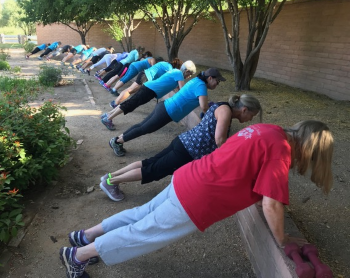 We love planks at TCC and can modify them so they are safe for everyone. Even people with back issues can work their core safely because, unlike crunches, they don't require flexion of the spine.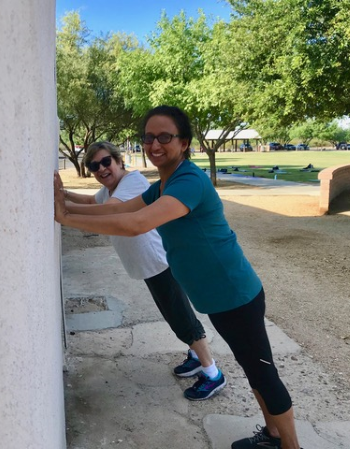 Don't forget - it's time to pay for your 3rd Quarter Get Fit classes! You can pay online in the Members Area or at any TCC event. Make your payment by Saturday, July 13th and pick up your free TCC Cooling Towel at

Coffee Café

!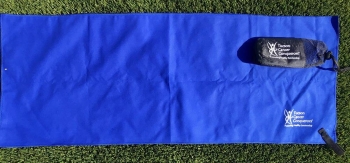 Garden Update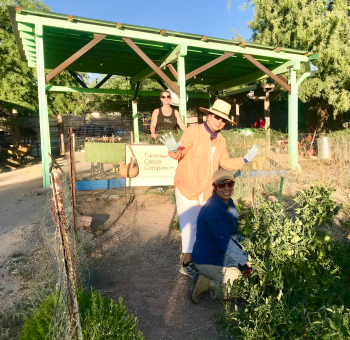 It's hot and the garden is feeling it! Fortunately, our garden committee has been on it with extra watering and weeding and lots of TLC. We still have plenty of tomatoes, green beans, zucchini, peppers and some herbs that are all likely to show up at our July Potluck. We have harvested the last of the garlic and onions and are pulling up the yellow squash to make room for new crops once the monsoons arrive.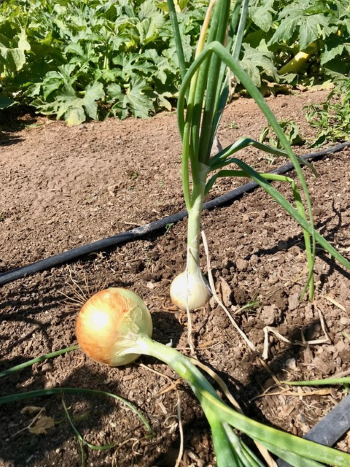 Our onion crop was abundant and so easy to grow! These tasty vegetables are low in calories and high in vitamins, minerals, and other potent plant compounds that serve as cancer fighting antioxidants. Studies show that onions are also great for the health of your gut, bones, and heart and are easy to include in your everyday dishes. Click here to learn more about the benefits of onions at HealthLine.com.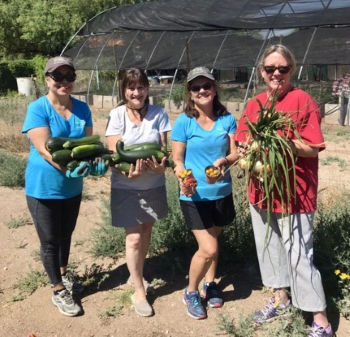 Be sure to come by the garden. Even if it's not your passion, it's fun to see what we've got growing and take a few healthy treats home!
This Month's Events
Click on any event below to learn more on the TCC Calendar, and please RSVP to EVITES so we know you are coming.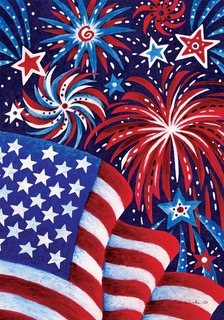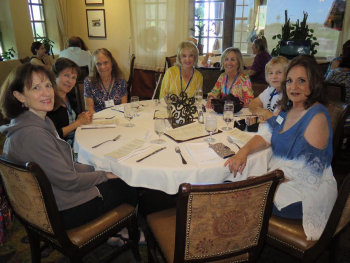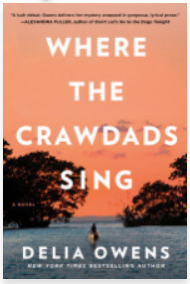 Next Month and Beyond
Be sure to save-the-date for these great upcoming events!
September 3, Tuesday, 5:00
PM,
Roadhouse Cinema: Movie Night
- Come enjoy social hour food from 5:00 to 6:00 PM, followed by our own private screening of a movie. The cost will be $10 for members, $20 for non-members. In August, when you pay in advance you will be able to reserve your specific seat. The movie title will be in next month's newsletter as well.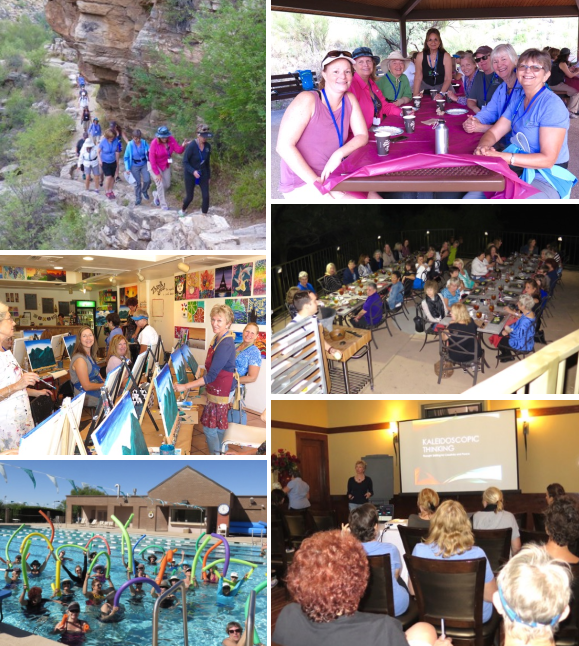 Thank you to our donors for their generous support!
Network for Good: Pam Chess Birthday Fundraiser
Dr Gulshan Sethi & Neelam Sethi
Loews Ventana Canyon Resort
Your Cause
Frontstream


In honor of Jayme Harkins
Linda Silman | C A Collett | Cheryl M Franz | Cheryl Metter | Anita Hardy
Harriett Sheldon | Pamela Crowder | Susan Vendor | Dennis Thomson
Judy B Cothran | Kathleen O Corwell | Lucas & Stephanie Duncan