Hello Conquerors!
Though the rains brought a bit of relief, August was toasty! We still managed to get our workouts in by escaping on a few Beat the Heat field trips.


For our August pre-birthday dinner workout, we headed to Body Works Pilates Studio in Saint Philip's Plaza. Studio owner Kyria Sabin Waugaman is also the Director for Fletcher Pilates and has taught Pilates all around the world. Kyria was kind enough to let us take over her studio and lend us her amazing dance instructor, Alan. We had so much fun that no one even noticed they danced away a solid hour of cardio… Thank you to everyone at Body Works for making this happen!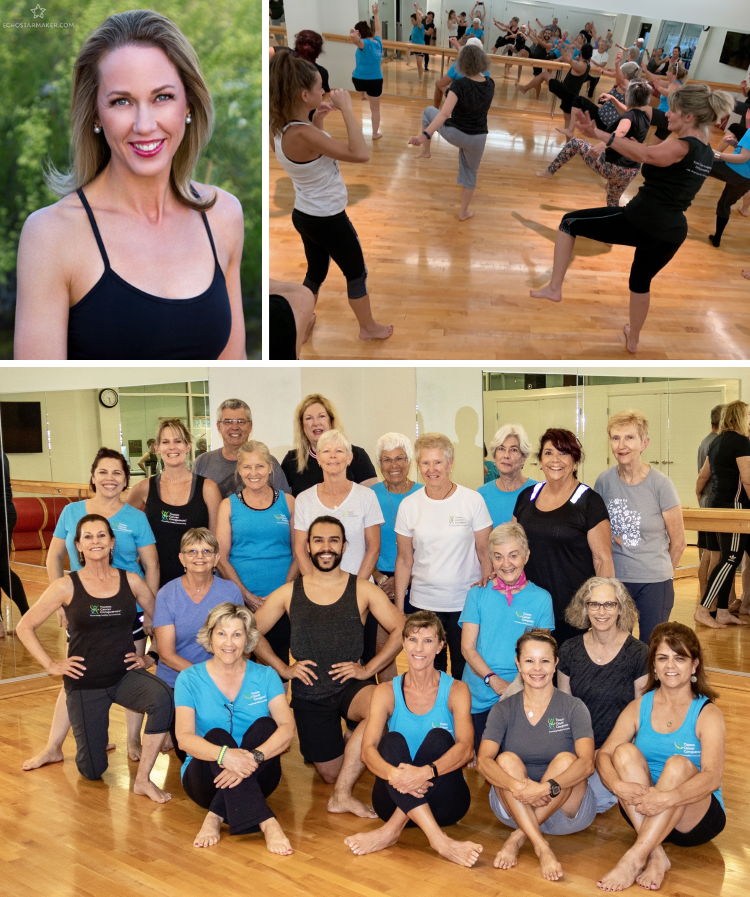 After our workout we walked over to the Homewood Suites where we celebrated all of our August Birthdays. Chef Ken's pastry experts at Loews created a delicious, and incredibly beautiful, birthday cake! For September, we will be having our birthday celebration at the Roadhouse Cinemas. We are sold out for that event, but you can catch us back at the park for October birthdays.

From dance to boxing…it was off to Apex Mixed Martial Arts gym to work out some of life's frustrations in a fun and healthy way. Owners Nicole and Joey "Boom Boom" Rivera opened their doors early for a private boxing lesson for the TCC Crew. Nicole and Joey are both top fighters in boxing and Mixed Martial Arts competitions and patiently shared their time and expertise. From getting our hands wrapped to beating on the bags, everyone worked hard with the promise of breakfast at Panera waiting for them when they finished. It was an awesome morning – thank you Nicole and Joey!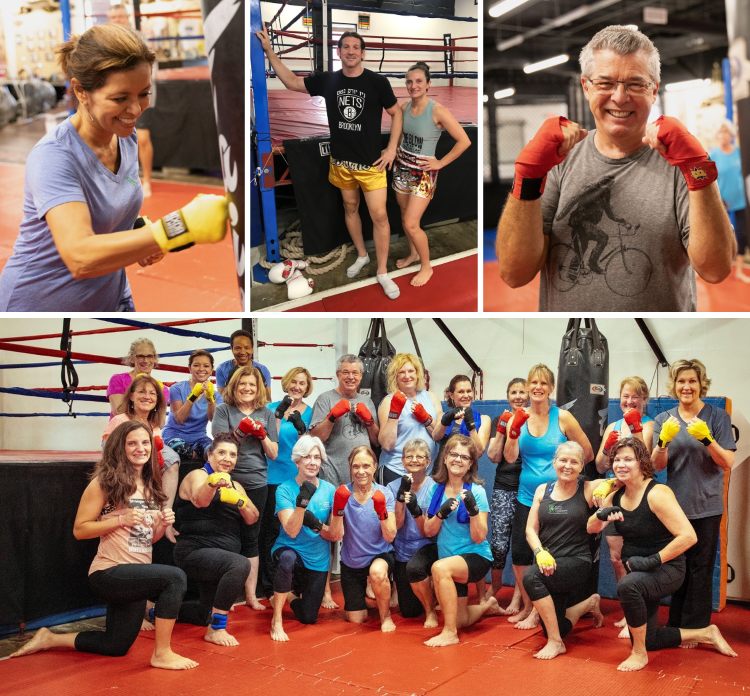 Every August, TCC hosts a Year-in-Review presentation for the membership and our supporters. Breakfast is provided and our president, Liz Almli, highlights our programs and activities throughout the year. Program expenditures and funding sources are reviewed, as well as our operating budget moving forward into the next fiscal year. As a non-profit 501c3 corporation, we take transparency and good stewardship of our donor dollars very seriously. The Year-in-Review is a great opportunity for new members to learn more about TCC, network, and meet the leadership of the organization.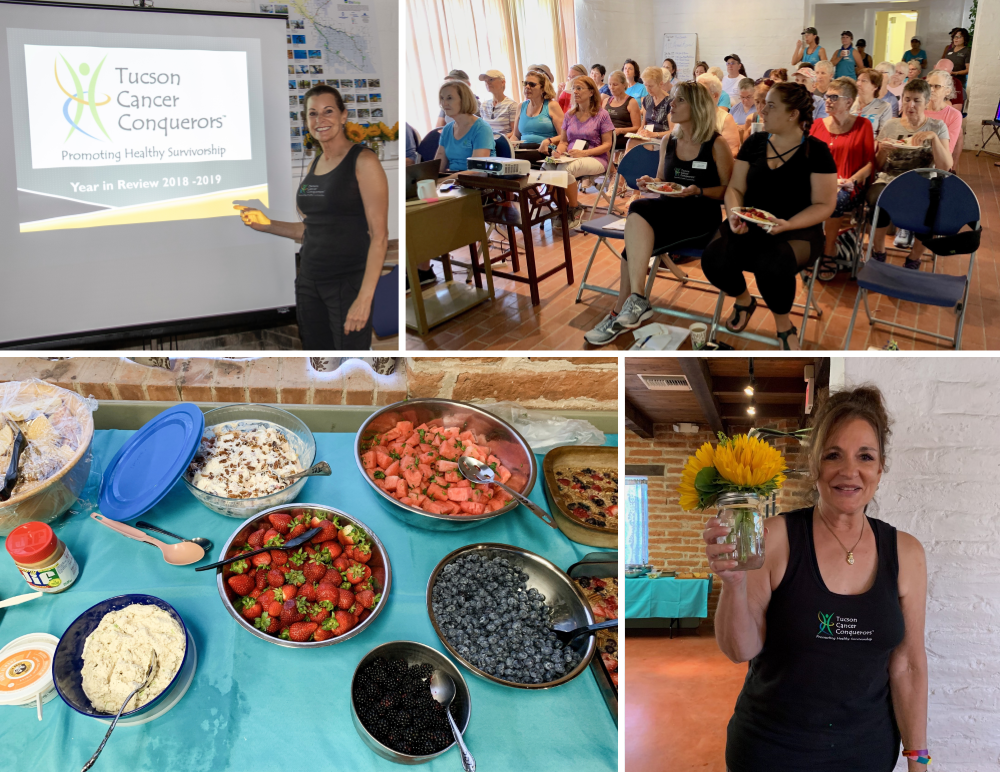 We would like to welcome our new board officers, Dr. Lana Holstein (Vice President) and Sherry Evans (Secretary).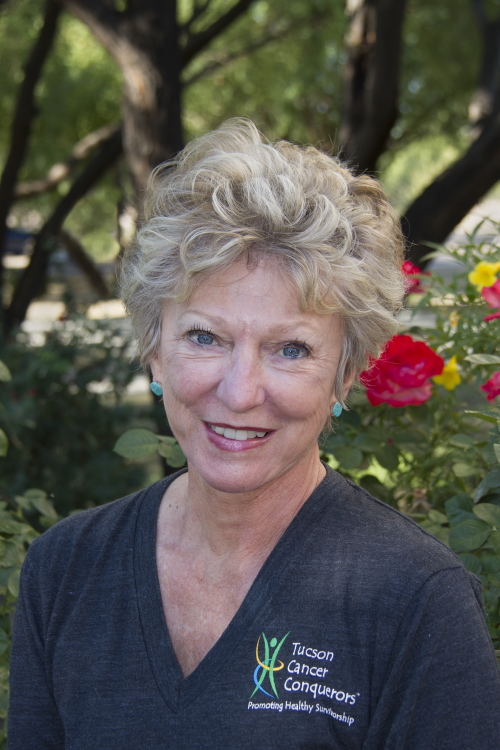 Lana initially thought she wanted to be a lawyer and attended Stanford Law School for one year before deciding that medicine was really her life's calling. She graduated from Yale Med School and was a Family Medicine doctor in private practice before retiring in 2011.
Lana was diagnosed with colo-rectal cancer in 2000 and has had two recurrences. She is grateful for high tech medicine she has received and also cognizant of how important support and fitness have been in her journey.
Lana has written two books and been on Oprah on the topic of Sexuality and Intimacy. Her professional skills and life coaching experience make her uniquely qualified to run the TCC Get Support Program with an emphasis on our educational speaker series and peer support training. She has been an active member of the TCC Board of Directors for several years and we are delighted that she has accepted the role as an officer. Welcome Dr. Lana!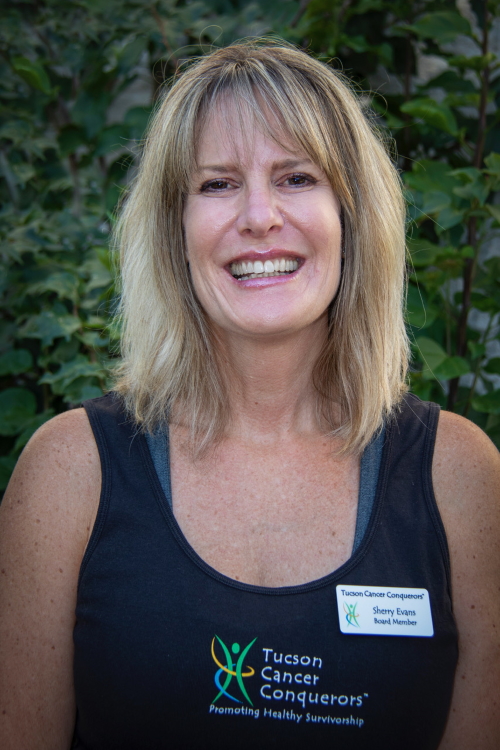 Sherry was born and raised in Tucson Arizona. She attended Abilene Christian University in Texas and returned to Tucson in 2002. She joined TCC as a buddy looking for ways to Get Fit and has been a wonderful source of support for our members ever since.
Sherry has extensive non-profit experience, dedicating her time to a number of non-profit organizations. She has served in leadership roles as a mentor for young women in the Girls Scouts organization as well as on the Board of her church, organizing leadership training and summer camps.
Sherry's professional skill set as an office administrator is a much appreciated and much needed asset for our growing organization. She keeps us organized with all our day-to-day operations and works closely with our treasurer on our large events like our Health and Wellness Retreat and our Holiday High Tea. Thank you Sherry for your enthusiasm and dedication to TCC!


With so much going on for the fall at TCC, be sure to keep tabs on our Facebook page and check our website calendar for details so you can join us! Also please be sure to like our Facebook page!
The Tucson Cancer Conquerors Board of Directors
Fitness Update
Get Fit Class:
5:30 PM Tuesday | 8:00 AM Saturday
Get Started Class: 8:00 AM, the first and third Saturday of each month
Loop Walkers:
8:00 AM Saturday
Our Get Active Classes are based on functional fitness. Functional fitness exercises are designed to train and develop your muscles to make it easier and safer to perform everyday activities, such as carrying groceries up a few steps or playing a game of basketball with your kids.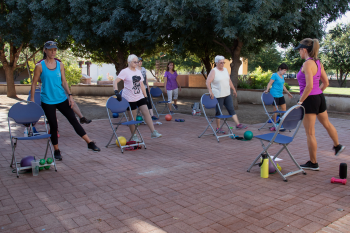 Whether you are a beginner in our Get Started class and use a chair to help you gain confidence in your balance, or an expert in Get Fit class, tossing a weighted medicine ball on one leg, practice is the key to improvement. Our Functional Fitness activities improve balance and muscle agility and strength, reducing the risk of injury and falls. Come and join us - its fun!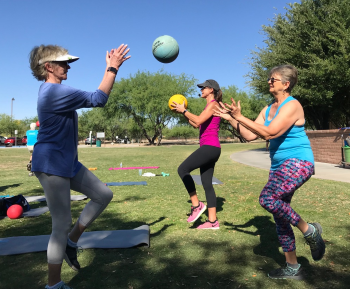 Garden Update
Thanks to the hard work of our garden committee, our garden is surviving this intense summer heat producing tomatoes, peppers, squash, beans, basil and eggplant.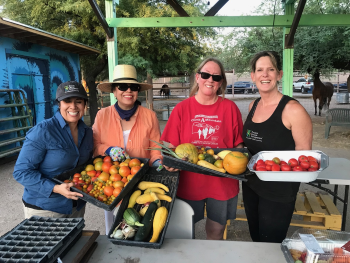 Eggplant is low in calories (just 20 calories per cup), is loaded with vitamins and minerals, and is a potent source of energy. Eggplant contains other compounds that promote good health as well, even to the point of helping to prevent cancer and lowering cholesterol. Check to learn more about eggplant at LiveStrong.com!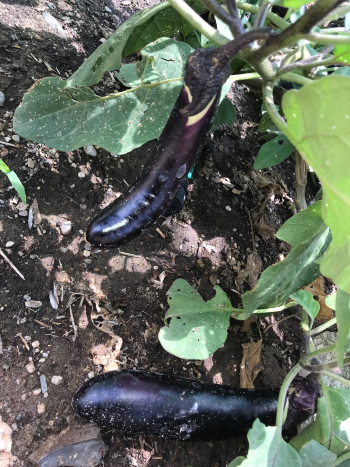 With the coming cooler temps it will soon be time to plant our fall garden and we could use your help! On Saturday, October 19th at 8:00 am we will walk from Brandi Fenton to the farm to help weed and plant. To add a little participation encouragement, Chef Ken will be at the farm preparing a garden demo and something yummy for breakfast. Walk, Work, Eat and Learn!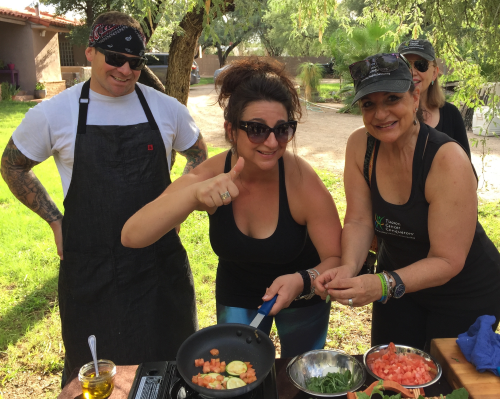 This Month's Events
Click on any event below to learn more on the TCC Calendar, and please RSVP to EVITES so we know you are coming.
September 3, Tuesday, 5:00
PM,
Roadhouse Cinema: Movie Night
- Come enjoy social hour and our own private screening of the movie Captain Marvel!

Contact Arlene at 520-745-5124 if you have not signed up and want to attend. Availability based on unreserved seats at the theater.
Due to this event, there will be no Get Fit or Birthday Dinner at Brandi Fenton Park.
Next Month and Beyond
Be sure to save-the-date for these great upcoming events!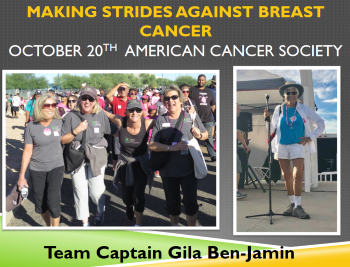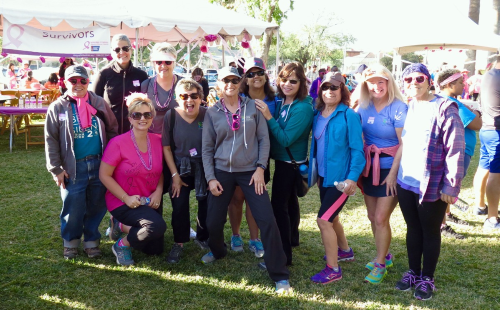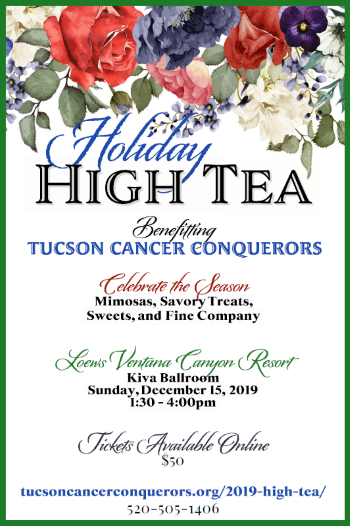 Thank you to our donors for their generous support!
Your Cause
US Bank Frontstream
United Way of Tucson
Ruth Palmer
Barbara Nelson