Hello Conquerors!
As we reflect on this Thanksgiving weekend, we are so incredibly thankful for all of you! October is always busy with TCC events so it was nice to slow things down a bit before gearing up for the bustle of the holiday season. We started off November with an Al Fresco Appetizer and Mocktail Birthday Dinner in our very own courtyard at Brandi Fenton Park. The evening was perfect with beautiful décor and lighting by our celebration committee. Our members brought delicious appetizers and Jennifer Schmidt treated us all to her mocktail concoctions. It was the perfect time of year to share dinner outdoors with friends.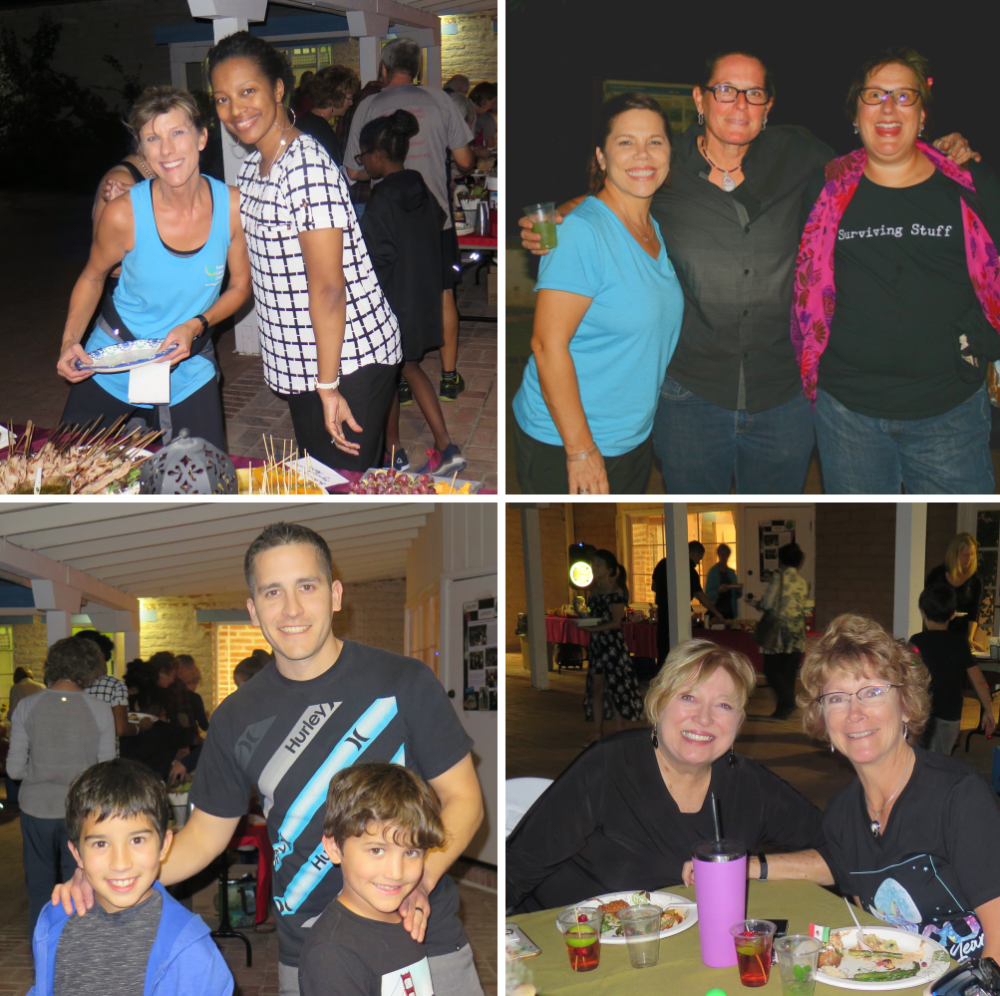 Because December is loaded with TCC activities, there will be no December birthday dinner at the park. We will be celebrating December birthdays at our annual Holiday Luncheon on Friday, December 13th. If you have not been to a holiday lunch, you are missing out! Delicious food, party favors, volunteer and sponsor appreciation, and our year end slideshow! If your birthday is in December and you can't make the luncheon, you can celebrate with us in January. Please be sure to RSVP and make your menu selection. It's coming up FAST.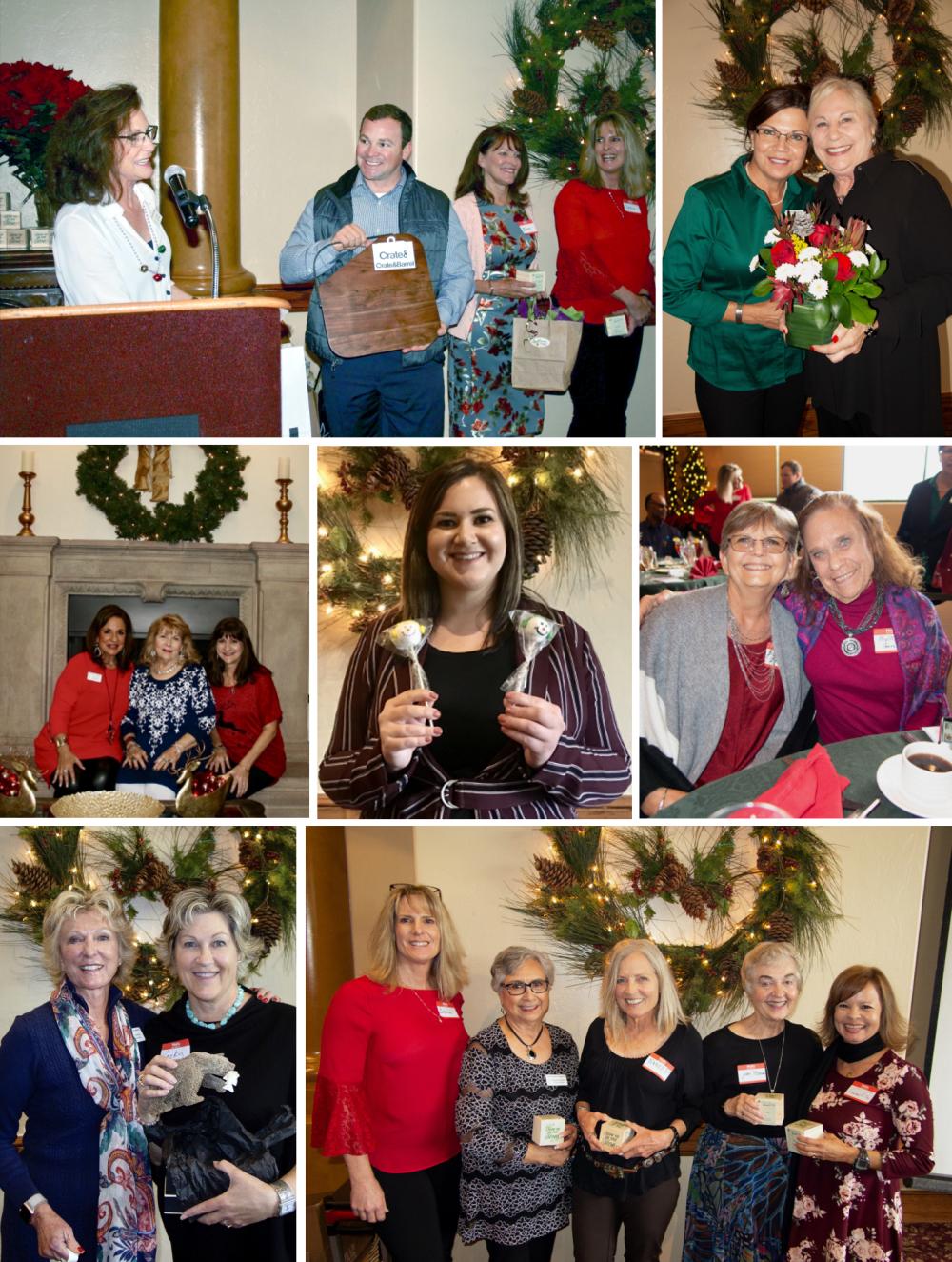 Sunday, December 15th is our Holiday High Tea and we are SOLD OUT! For the comfort of our guests we have moved into the Kiva Ballroom at Loews Ventana Canyon Resort. Thank you to all of our amazing volunteers and our local artists and businesses who have so generously donated to our raffle and auction. A big note of thanks to our Board Member, Executive Chef Ken Harvey and Loews Ventana Canyon Resort. Every year they provide us with a beautiful venue and delicious food while helping us to keep the event affordable for the friends and family who support us. Looking forward to seeing everyone for a fun and festive afternoon!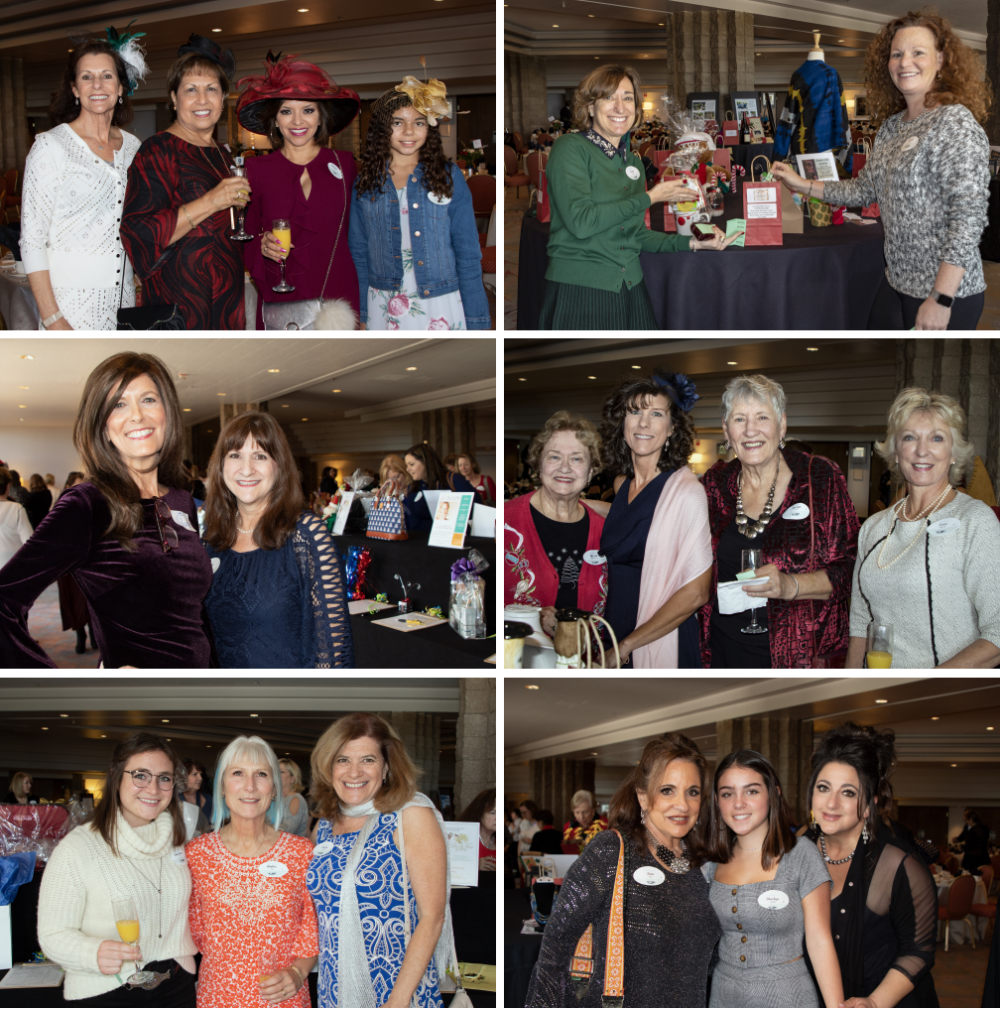 At TCC we are an all-volunteer organization. Our activities and programs would not be possible without the dedication and hearts of our volunteers! This month, we'd like to recognize board members Pam Chess and MaryLou Martinez.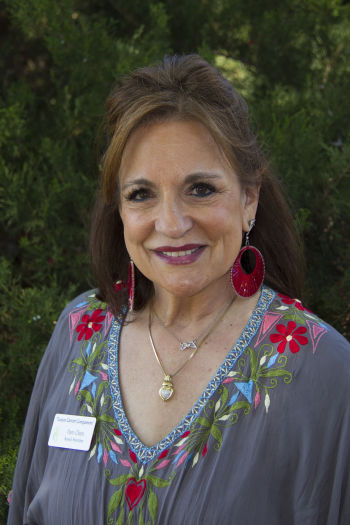 Pam Chess was born in Chicago, Illinois where she spent her childhood years. She attended Arizona State University as a Fine Arts Major and upon graduation returned to Chicago for work, eventually returning to Arizona to raise her family in Tucson. Pam has extensive experience in non-profit organizations, serving as a volunteer for TiHan, and as President of ORT, (Women's American Organization for Rehabilitation through Training). She has served as the Vice President of the Tucson Cancer Conquerors and currently is the board member in charge of the TCC Get Social programs.

Diagnosed with Breast Cancer in 2004, Pam underwent surgery, Chemo, and Radiation therapy. Throughout her journey she was fortunate to have another cancer survivor act as her mentor. Because of that support, Pam is passionate about helping support others newly diagnosed with cancer to enjoy life to its fullest, appreciating every day as a blessing. She is actively involved in mentoring new members.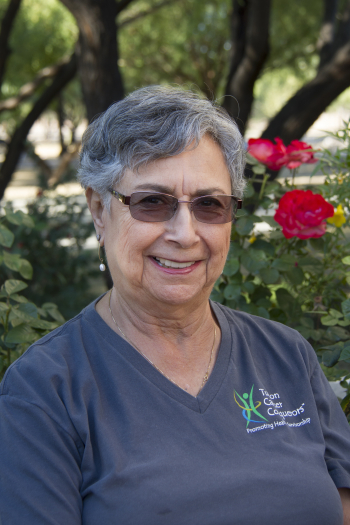 Mary Lou Martinez is a native Tucsonan and a graduate of Tucson High School. Mary Lou went to work at Tucson Gas & Electric Company, eventually transferring to Southwest Gas Corporation from which she retired 37 years later in 1997. She has also worked at Amphi High School in the English as a Second Language department, Pima Community College in the Human Resources department, and currently works part-time at Tucson Unified School District in the Health Services Department conducting Hearing Tests for Elementary children.


In 2010, Mary Lou was diagnosed with breast cancer, requiring nearly a year of treatment with both chemo and radiation therapy. Shortly after her treatment was finished, she discovered TCC and has been an active member ever since. Through her commitment to our organization, she was asked to join the board in 2017. Mary Lou is bilingual and is hoping to offer support to our members of the Hispanic community dealing with the challenges of a cancer diagnosis.
Be sure to keep tabs of our activities on our Facebook page and our website calendar for details so you can join us! Also please be sure to like our Facebook page!


The Tucson Cancer Conquerors Board of Directors
******* Calling all volunteers! ******
We are seeking volunteers to become part the TCC newsletter team! We will soon be using the MailChimp online service, so it will be really easy to participate!
If you have experience with writing, photo editing or using MailChimp, or if you'd like to learn about the process, please email Deb Heilig.
Fitness Update
Get Fit Class:
5:30 PM Tuesday |

8:00 AM Saturday

Get Started Class: 8:00 AM, the first and third Saturday of each month
Loop Walkers: 8:00 AM Saturday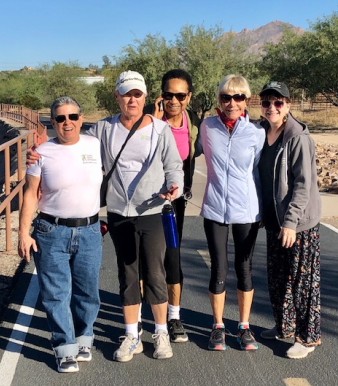 Meet the Loop Walkers! Every Saturday morning as an alternative to Get Fit Class, TCC offers a walking group! Our Loop Walkers meet at Brandi Fenton Park and head out to the Loop path along the Rillito River, returning in time to join in for our Coffee Café.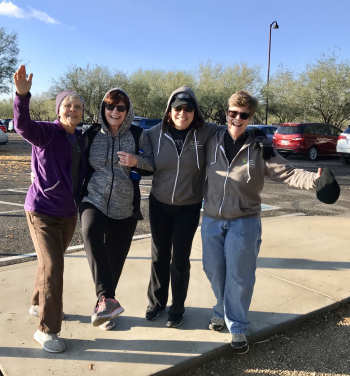 Over the past few years a growing body of knowledge has developed around the physical benefits of walking. It strengthens our hearts and builds lung capacity; it tones muscles and increases flexibility; it soothes aching joints and moderates our blood pressure. Did you know that walking also strengthens your memory? Click here to read more on the benefits of walking and come to join the Loop Walkers for some exercise and fun!
Garden Update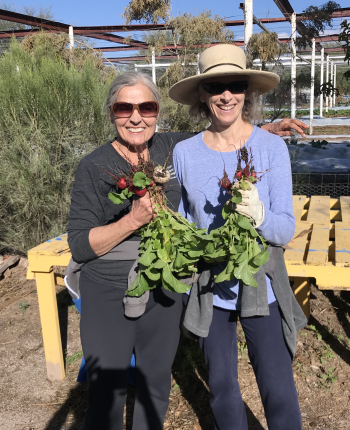 A big thank you to our garden committee! Our volunteers nurtured our garden through the dry hot months and now it is thriving: root vegetables, broccoli, cauliflower, and all sorts of healthy greens. Chef Ken will have lots of options for his delicious cooking demos!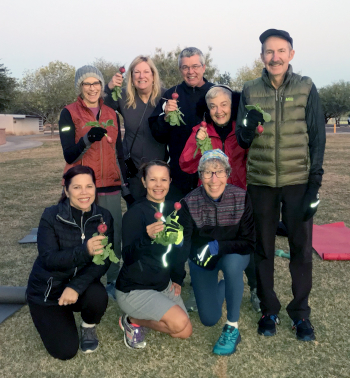 If you have not checked out the TCC organic garden, please join us. It's fun to work in the garden plus you get to take home fresh and healthy treats. Email Diane Colman-Fields and Mary Anderson for more information.
This Month's Events
Click on any event below to learn more on the TCC Calendar, and please RSVP to EVITES so we know you are coming.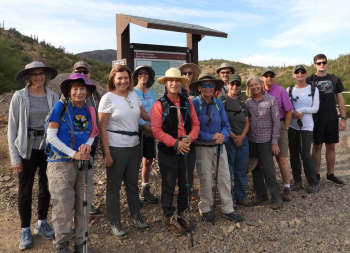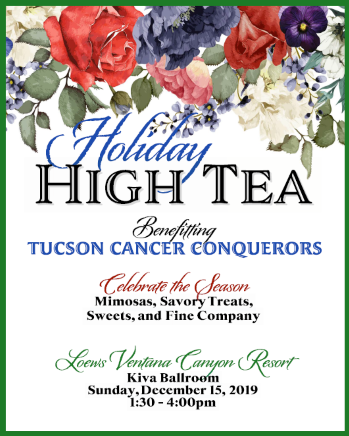 Next Month and Beyond
Be sure to save-the-date for these great upcoming events!
January 7, Tuesday, 5:30 PM, Lucky Strike Bowling Alley: Family Bowling Night & Birthday Dinner
-

Join us for the annual TCC family bowling night and celebration of January birthdays! We'll have a pizza and salad dinner starting at 5:30 PM, followed by bowling at 6:00 PM, and of course there will be birthday cake! N

o cost to TCC members, guests are $10 cash. You must sign up on the EVITE that will be sent in early December so that we have an accurate count for bowling lanes and food!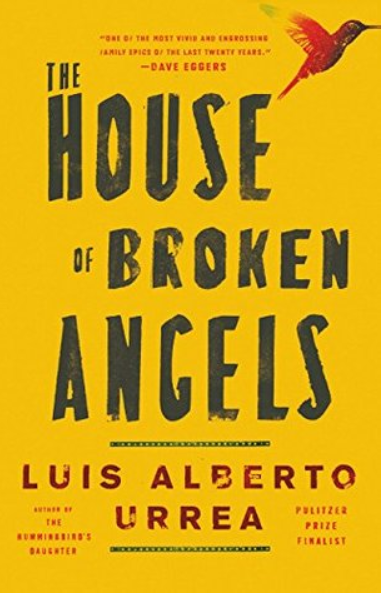 Thank you to our donors for their generous support!
Healthy Skin Dermatology
Pam Chess
Speedway Veterinary Hospital
Bonnie Boreson
Ventana Golf & Racquet Club
Wildflower
Alfonso Gourmet Olive Oil & Balsamics
Seasoned Woman
Arizona Attire
Brighton Collectibles La Encantada
Tucson Botanical Gardens
Ibalance Wellness Spa
Clara J Niese
Arizona Theatre Company
Carolyn Irwin
Total Wine
Don Pooley
Lilian O'Hagan
Wye Mace
Forever Fabulous Permanent Cosmetics